New to the Classic Driver Car Market: Two unique Bugattis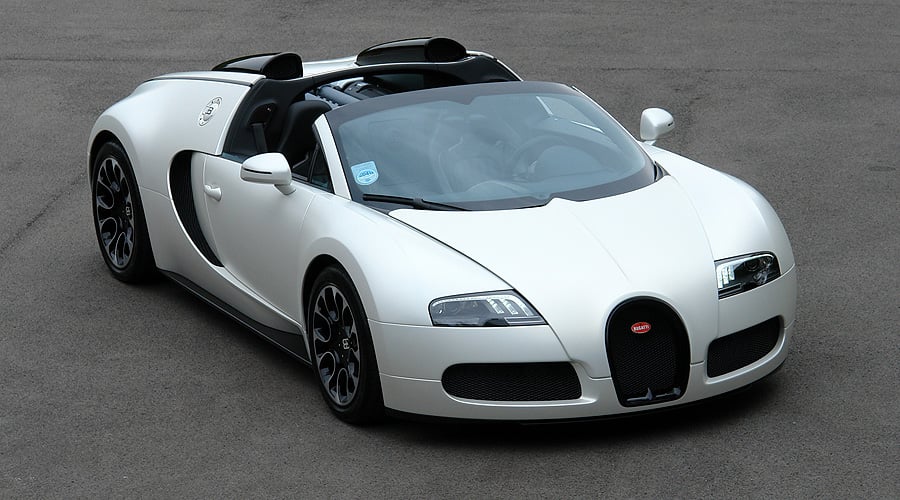 Few modern motor cars raise the pulse quite so effectively as the Bugatti Veyron. The combination of mind-boggling performance, stunning looks and extreme rarity makes any Veyron a drop-what-you're-doing to stand and stare sort of car. The fact that Tom Hartley not only has two Veyrons in stock, but that each one is something special even among its brethren, saw the collective ears of the Classic Driver office perk up considerably.
First, there's the Grand Sport Sang Blanc, an open-topped Veyron named by Bugatti for a 'very special' customer, and claimed to be 'known by most at Bugatti as aesthetically the best specced car to leave their factory'.
It certainly looks the business. Finished in Bianco Canopus Matt (a matt pearlescent white), with a black front grille and black engine covers, roof rails and exhaust, it's fitted with a host of high-tech in-cabin comforts from an iPod connection to a Puccini sound system, sport seats with white stitching throughout, an additional glass roof – and just 449 miles on the clock.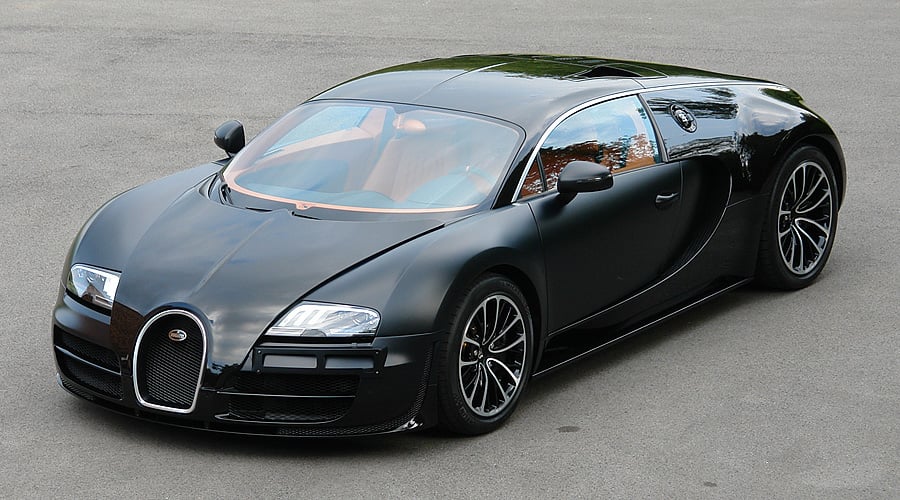 From white to black. If open-topped motoring is less important to you than sheer, spine-tingling performance, you might prefer the Super Sport Sang Noir, with its matt black and carbon exterior. Not to mention 1200HP. Torque, meanwhile, comes in at 1500Nm, and few will be disappointed to discover that Bugatti has artificially limited the car's top speed to 415km/h… to protect the tyres.
While the total run of Super Sports numbers just 30, the car on Tom Hartley's books is not just a 'normal' Super Sport. It is built to 'Sang Noir' specification, again to satisfy an individual customer, who wasn't keen on the look of the 'World Record Edition' but wanted some of its features. Hence it is the only Super Sport of the non-World Record cars that bears the same front Bugatti badge. Again, it has a superlative list of options and, indeed, was so special as to be displayed at the Geneva Motor Show.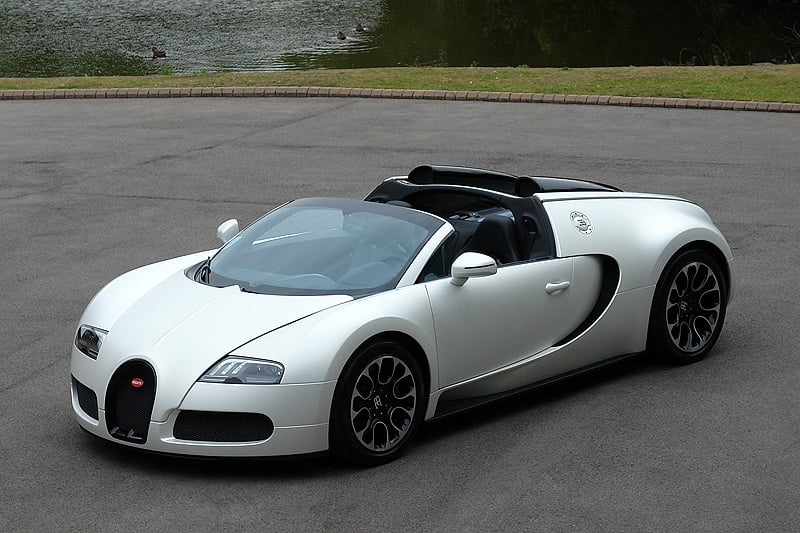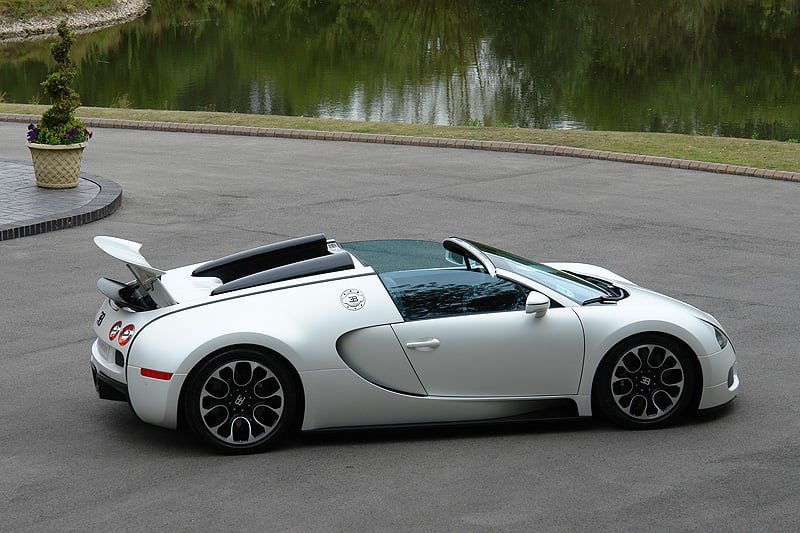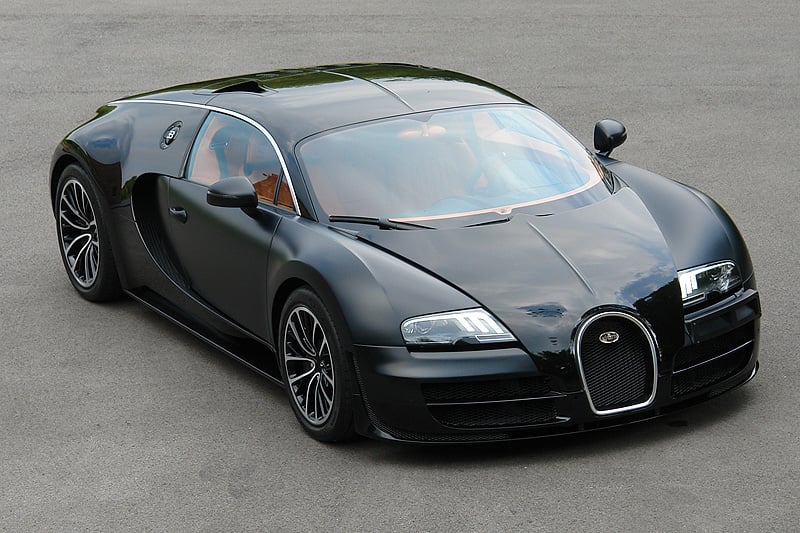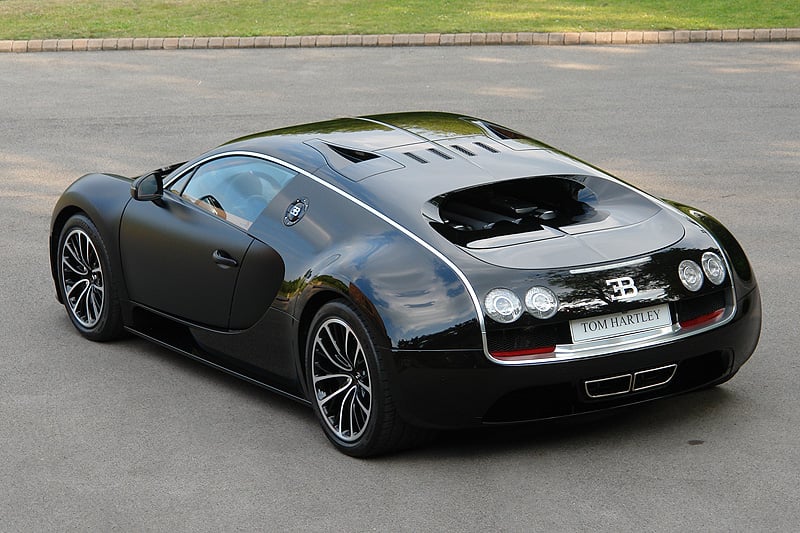 Both these remarkable Veyrons are 'Price on Request', via Tom Hartley's premises in Swadlincote, Derbyshire, UK. You can also see the Sang Blanc and Sang Noir in the Classic Driver database.
Text: Charis Whitcombe
Photos: Tom Hartley

---
ClassicInside - The Classic Driver Newsletter
Free Subscription!