Motorsport debut for the Audi RS6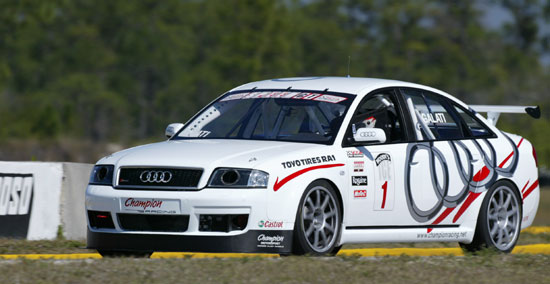 This weekend's Sebring sports car event sees a world premiere, (in the support programme); the motorsport debut of the Audi RS6.
The team 'Champion Racing' has been successfully competing in the North American SPEED World Challenge with the Audi S4 Competition for three years, most recently winning the title in the GT class twice in a row, the defending champions from Florida are now relying on the Audi RS6. The two 475 hp strong GT touring cars will be driven by Italian-American Michael Galati and his new team colleague Randy Pobst. Both were impressed by the Audi RS6 right from the beginning. "Champion did a tremendous job," says Randy Pobst. "The quattro drive is particularly impressive. This is an entirely new feeling behind the wheel."
Text & Photos; Audi Presse