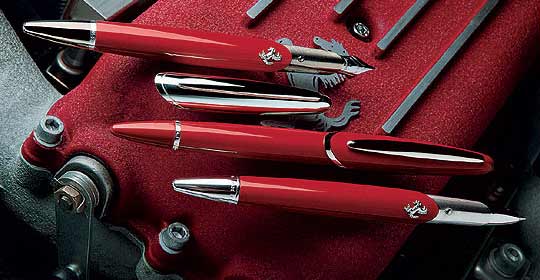 After the success of the first collection, Montegrappa now presents the second "FB Annual Edition", exclusively created for Ferrari.
The combination of Montegrappa and Ferrari has been so successful that, for this second edition, the "Montegrappa for Ferrari Collection" has changed only a little; an evolution moving it right up to date. It has done this by introducing a new colour and new materials - without changing the overall shape. The traditional Montegrappa materials, sterling silver and 18K pink gold, have been joined by others such as titanium and aluminium, materials notable for their lightness and strength, and for the high technology required to work them.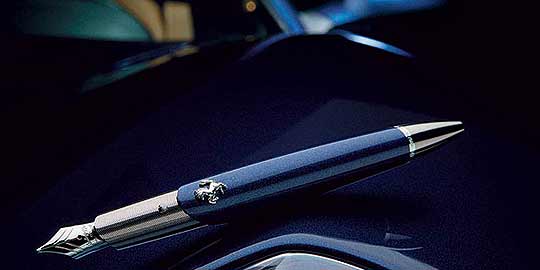 Meanwhile, the sophisticated appearance of Montegrappa design is reinforced by the legendary Racing Red or Mirabeau Blue lacquer applied in many layers through the knowledge and manual skill of the craftsmen of the House of Bassano.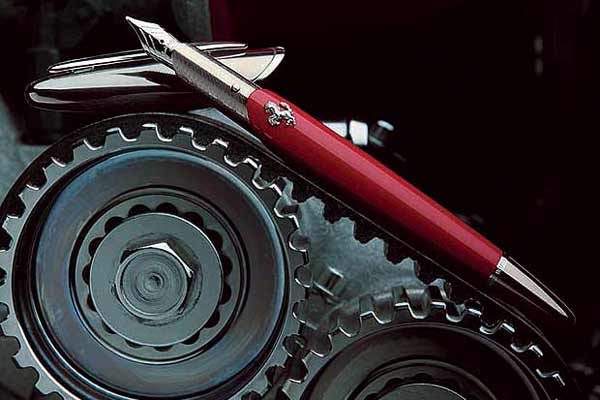 Every pen is then decorated by a true gem: the Ferrari Prancing Horse, hand-finished using the ancient technique of 'burin' engraving. Every piece of the collection is preserved in an elegant wood casket lacquered in Racing Red, decorated with a reproduction of the 12-cylinder engine. The interior finish recalls the colours and hand-sewing of the upholstery of Ferrari cars.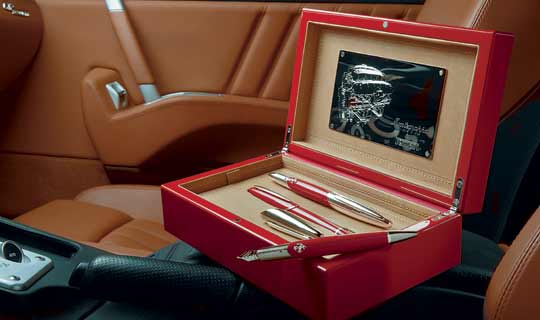 Text: Classic Driver
Foto: Montegrappa