Monaco Magic: 2010 Historics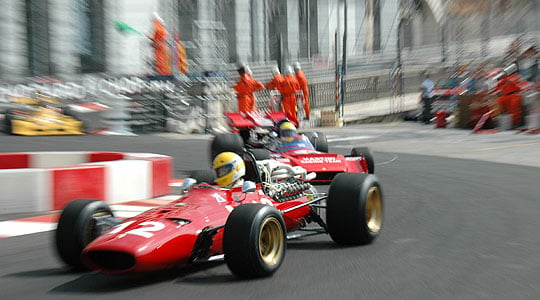 It was whites-of-their-eyes stuff: two 1970s, DFV-powered F1 cars tearing past, just a few feet away from where I was standing. Yes, the Principality has all the glamour and romance of the Côte d'Azur but its street circuit is unrivalled for drama and history, giving spectators a genuine flashback to days gone by.
I had never been to the Grand Prix de Monaco Historique meeting before. As it coincided with unparalleled auction activity (RM, Coys and Bonhams holding sales within 24 hours of one another), it was an opportunity not to be missed – particularly as (like the Le Mans Classic) it is only held every two years.
And, I thought, it would make a change from UK historic meetings, with the same old faces and cars. That turned out to be the first surprise; British competitors made up, I would guess, 75 per cent of the entry. Mallory Park-by-the-Sea does not have quite the same allure as Monaco but, joking aside, if the best entries come from the UK, why not?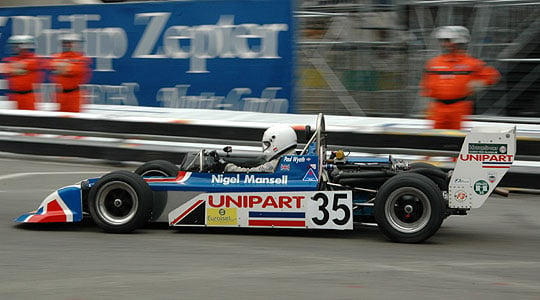 The entry criterion is simple: the Automobile Club of Monaco accepts cars of a type that competed in the 42 Grands Prix Automobiles de Monaco between 1929 and 1984. Supporting races for Formula Junior and Formula 3 entries are also included - the 'breeding ground' for many a future World Champion - with stars such as Jackie Stewart, Stirling Moss, Ronnie Peterson and Alain Prost finding early success on the Mediterranean street circuit.
Such is the attraction of Monaco that 'JYS', Brian Redman, Tony Brooks, Jochen Mass, Jacky Ickx and Hans Stuck could be seen mingling with the crowds during scrutineering on Friday, Saturday practice and racing on Sunday. Many famous faces were in Monaco to attend Sir Jackie Stewart's book launch at the Hotel de Paris – a wonderful 'scrapbook' which we will review in weeks to come.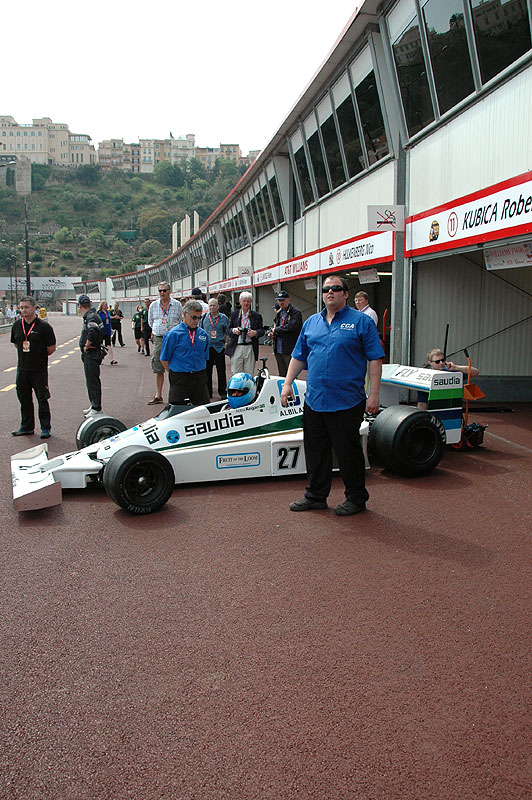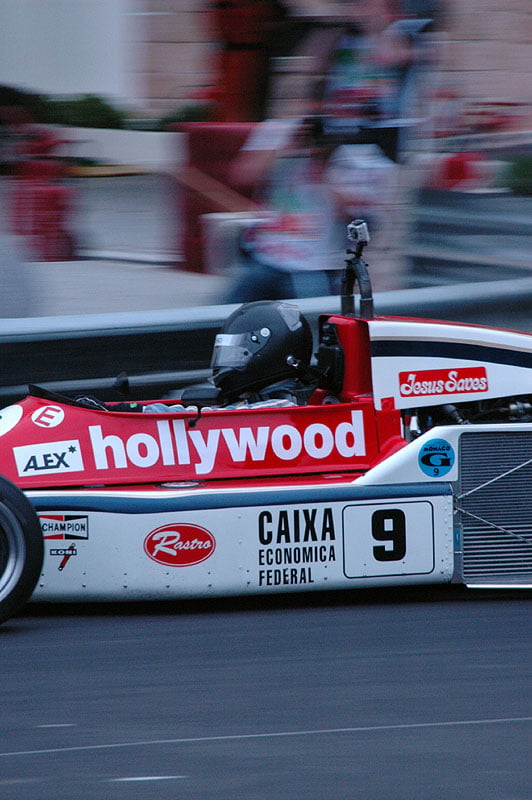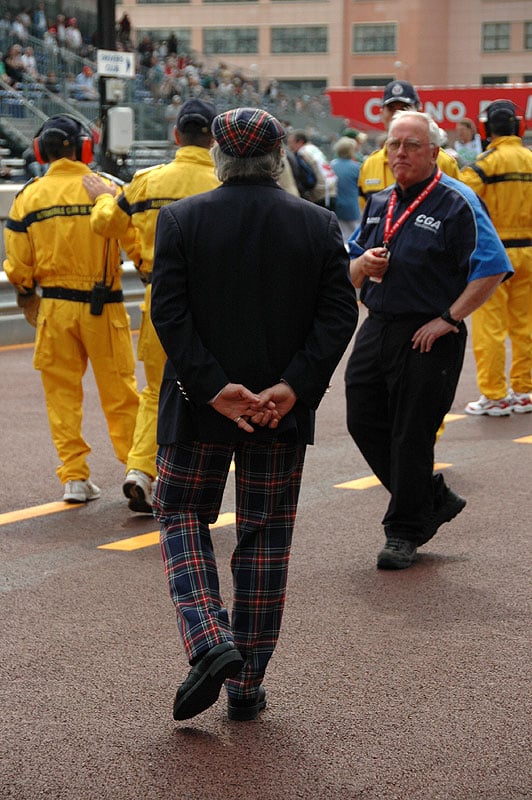 During this cocktail party, Paul Stewart introduced a film specially made by his brother, Mark, to celebrate Sir Jackie's 70th birthday and the creation of 'Collage – Jackie Stewart's Grand Prix Album'. As a three-time winner of the race, Monaco Grand Prix footage featured extensively and, watching the wide-tyred, big-winged Tyrell with its massive airbox sliding from apex to apex, only just missing the kerbs, it made you realise that to win at Monaco was a special feat.
Modern television coverage does the circuit few favours; you have to walk the track to experience the rises, descents and blind corners that make Monaco so unique. The climb from Sainte Devote to Massenet will have you puffing, while the famous view of cars descending the Mirabeau and Fairmont Hairpins is more sensational trackside than at home on the sofa.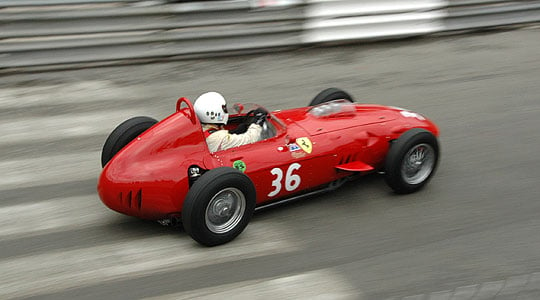 Brakes are at a premium; the circuit has so many slow corners preceded by short, fast straights that the ability to stop over the 30-, or 45-minute races is as much prized as sheer horsepower.
Stirling Moss's "greatest drive" (his words, note) was at Monaco in 1961 when his year-old, underpowered by 30bhp, Rob Walker Lotus beat the best 'shark-nose' Ferraris by just 1.2 seconds after 100 laps of racing.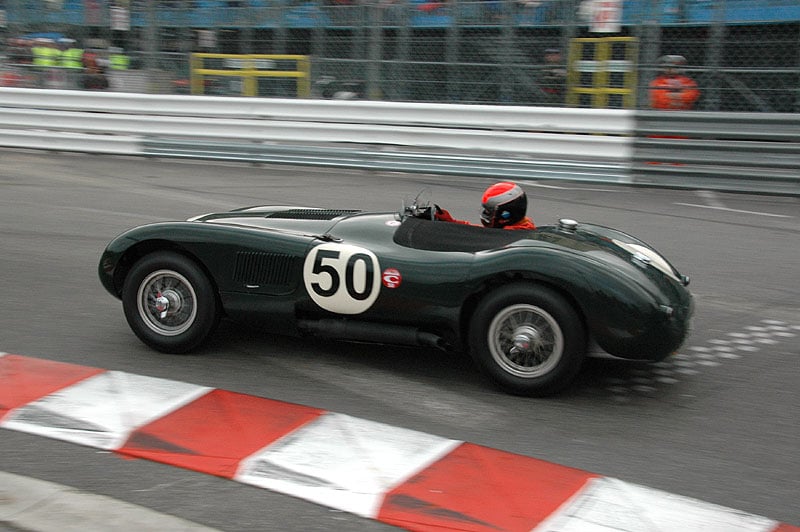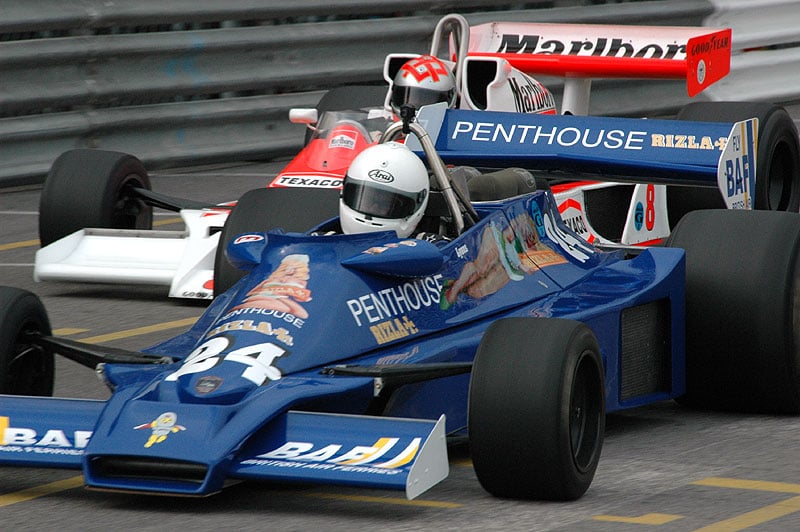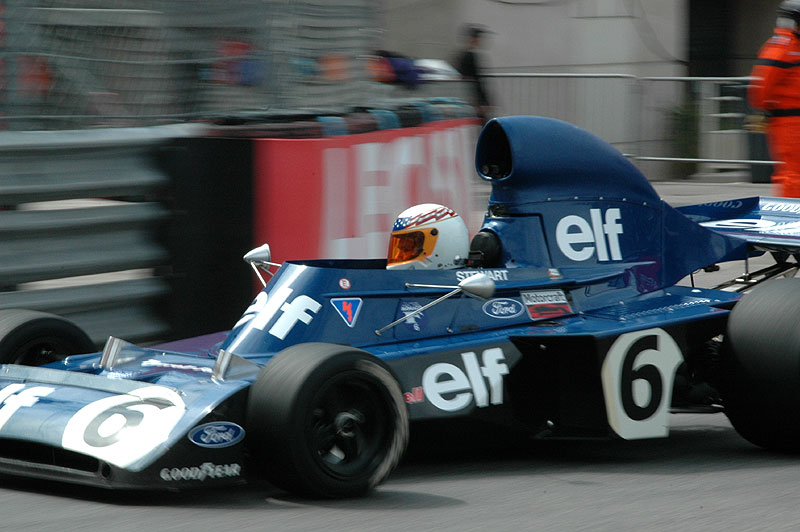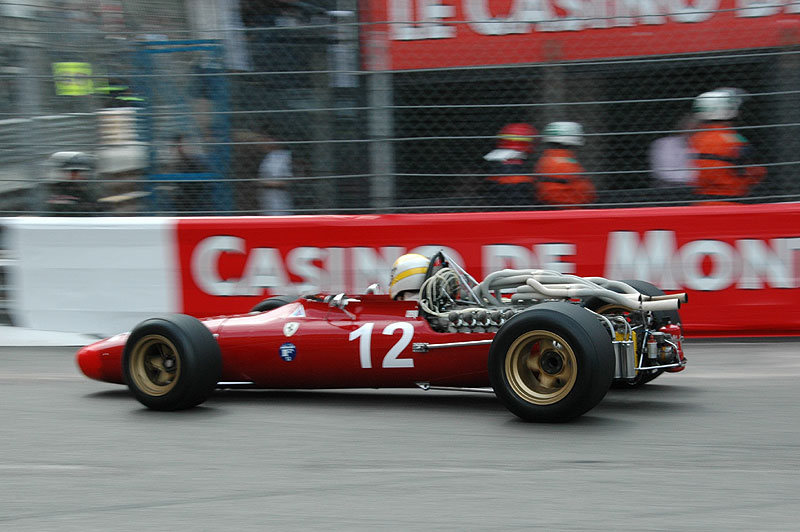 Back to the present. The 10-lap (or maximum 30-minute) races for the older cars, and 15-lap (45-minute maximum) for the faster ones, meant exciting racing with action all the way down the field. Competitors might prefer longer races but, I'm sorry, the paying public deserves spectacle and every one of the eight races was superb.
To pick some highlights, how about Julian Bronson showing why he is so often the man to beat on British circuits with a stunningly forceful drive in ERA R4D? Or music mogul (and all round good guy) Tony Smith out-braking Joaquin Folch's Lotus 16 when on his way to third place in the front-engined GP cars, 1947 – 1960 race. Emmanuelle Pirro had to do it twice (thanks to a safety car) in the F3 encounter, while Roger Wills will be cursing 'dropping it' exiting the tunnel, having a good lead in his rear-engined Cooper T51.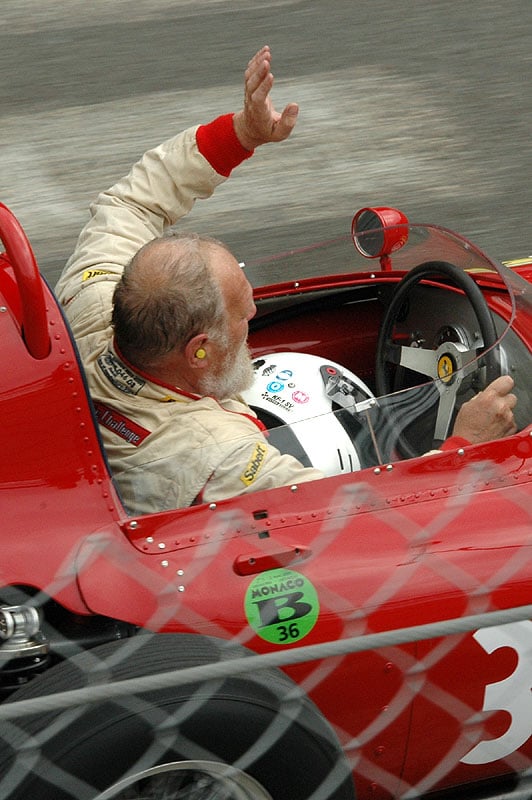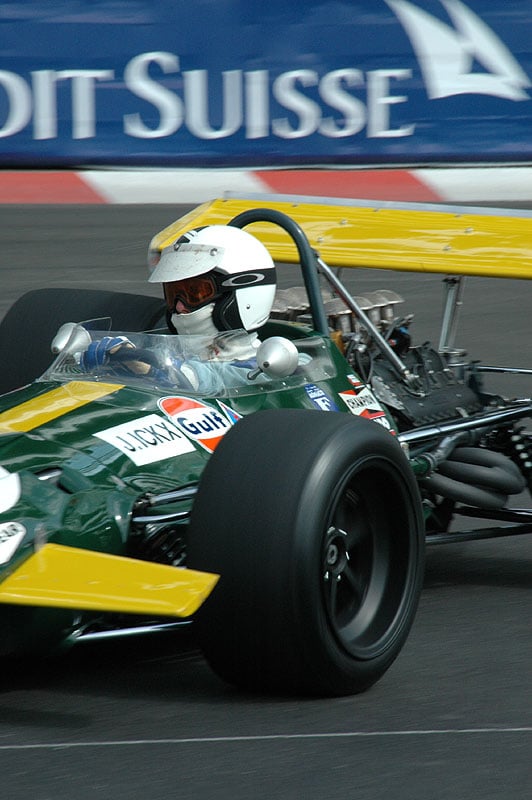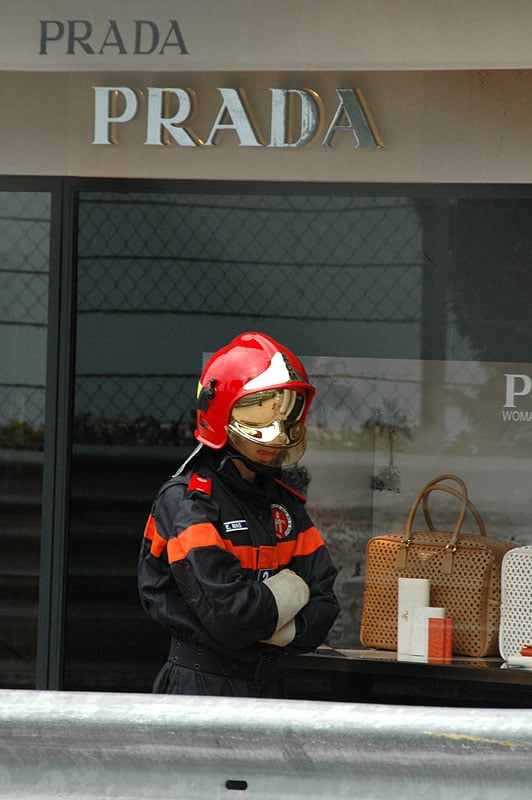 The best races, for me, came right at the end of the day. Frank Sytner (Hesketh) and Duncan Dayton (Brabham BT33) kept at it for the entire race with Folch (Marlboro McLaren M23) and Manfredo Rossi di Montelera (Martini Brabham BT42/44) a few seconds behind.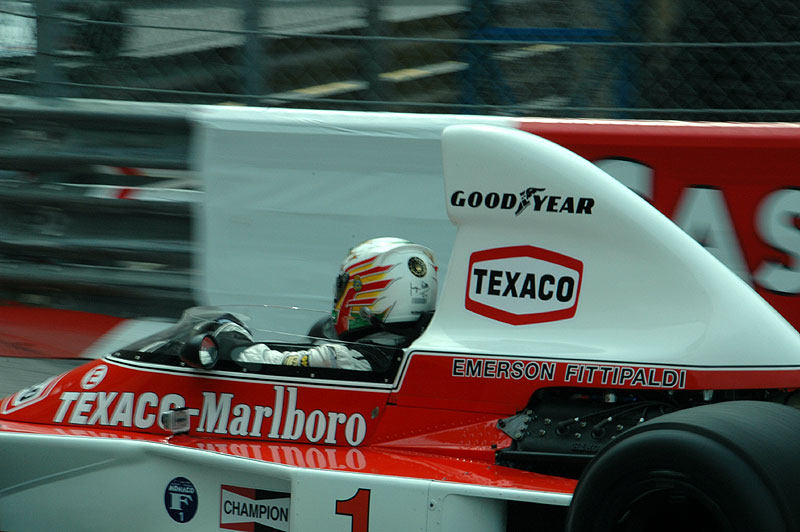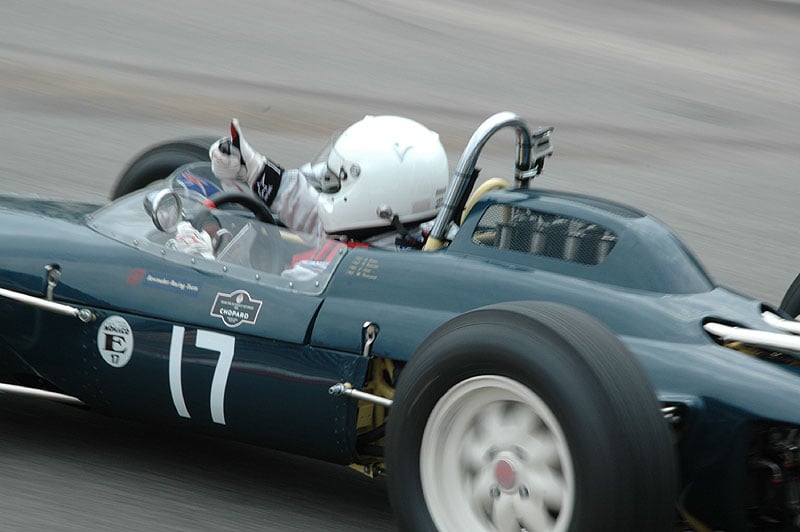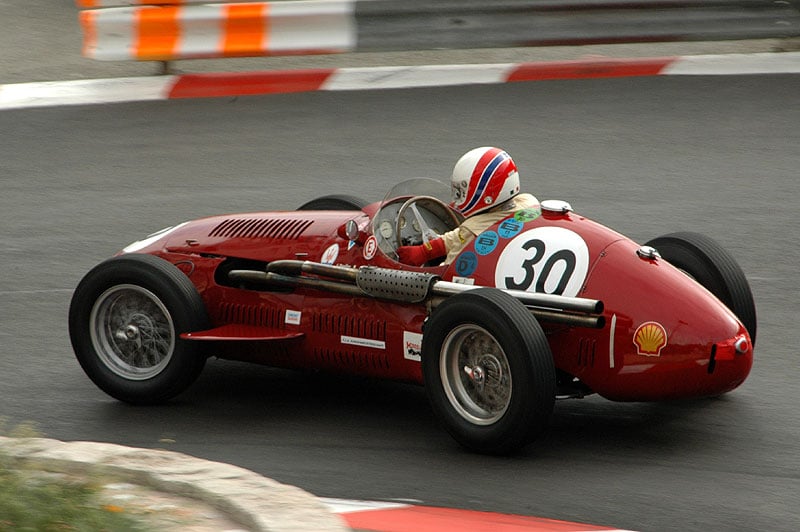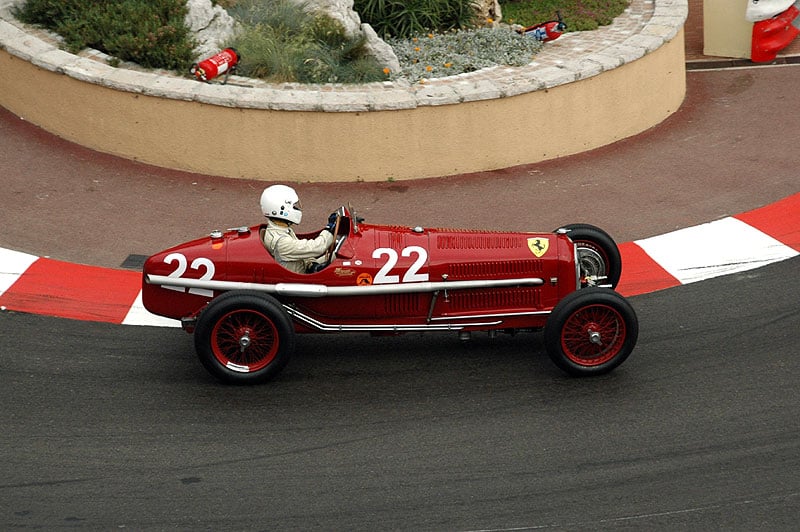 Bobby Verdon-Roe would get my 'Driver of the Day' vote for a devastating time behind the wheel of his ex-Hunt McLaren M26, setting the fastest-ever lap of a Monaco Historics meeting and, once the determined Monegasque Stéphane Richelmi had retired his Tissot Ensign, winning the last-but-one race by a 34-second margin.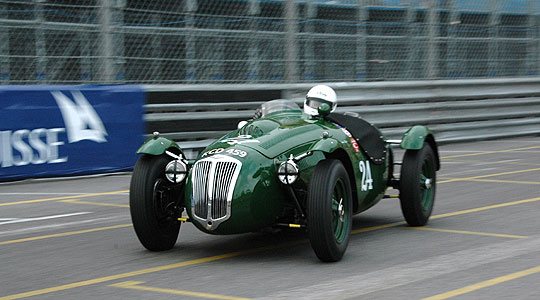 The meeting finished with the sportscars. Yes, sportscars because in 1952 the race was for two-seaters, Formula One being in the doldrums pending new regulations and a paucity of top-class entries. Brazilian Carlos Monteverde came first in his pale grey Jaguar C-type but not without an awful lot of trouble from the pursuing pair of Frazer Nash Le Mans Replicas. Patrick Blakeney-Edwards (British Racing Green #24) and John Ure (dark red #28) steered their spidery British cars like men possessed, swapping places, never letting the Brazilian relax.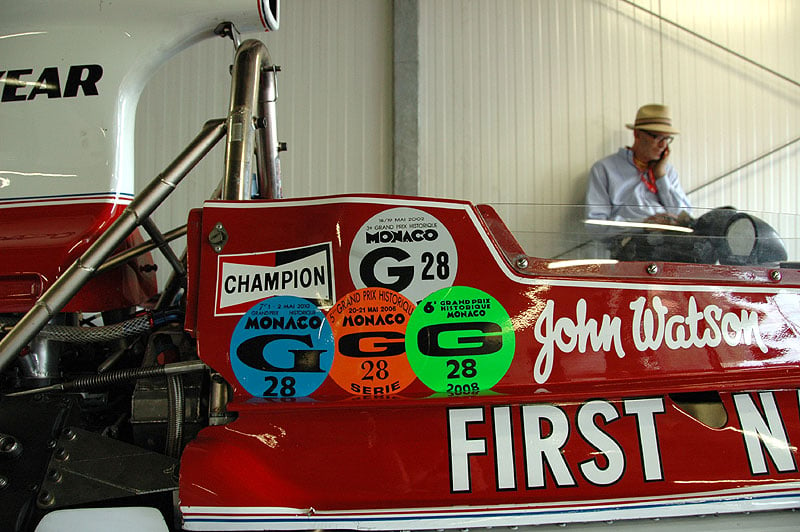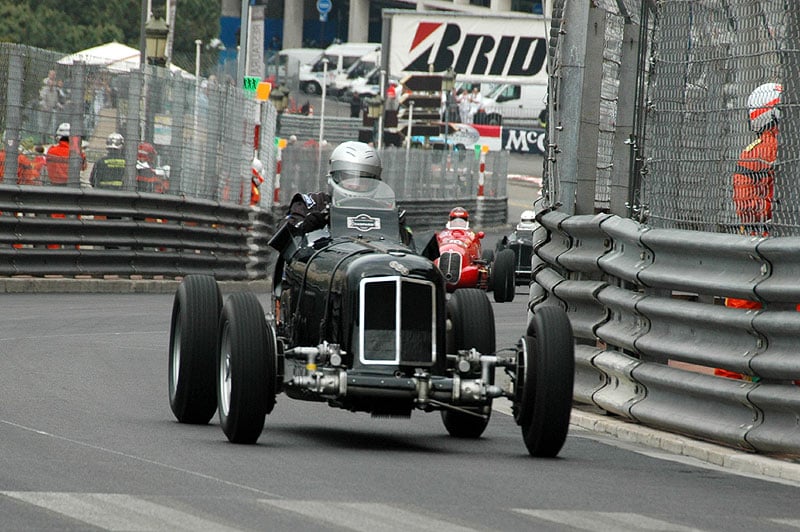 Truly exciting stuff to finish on – the end of a wonderful meeting to which I will definitely return in 2012.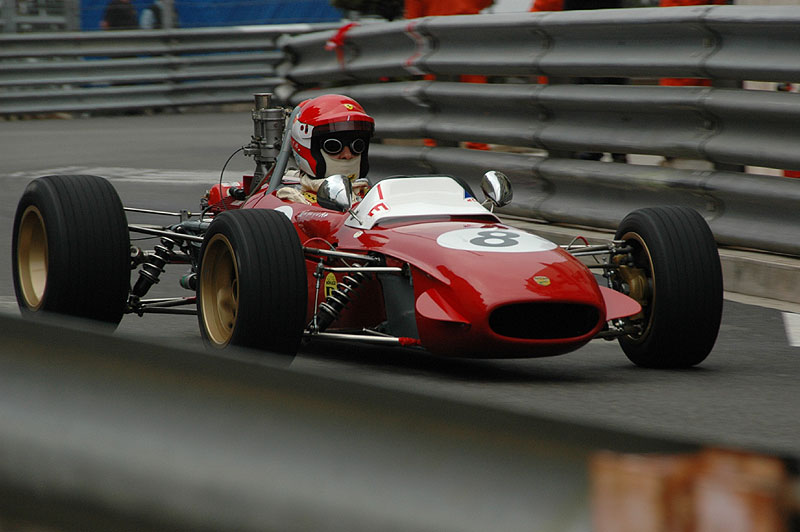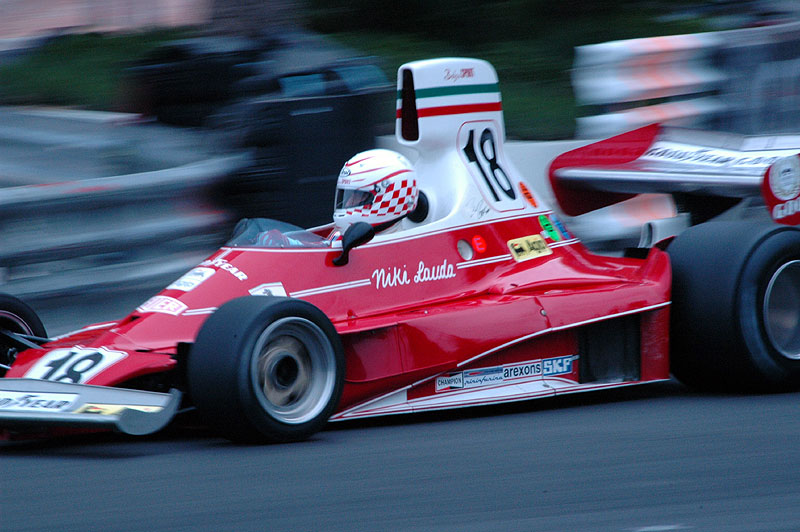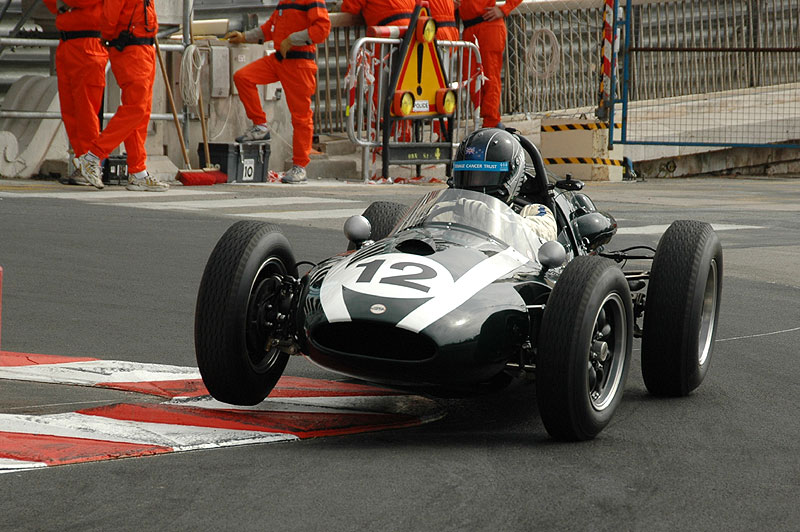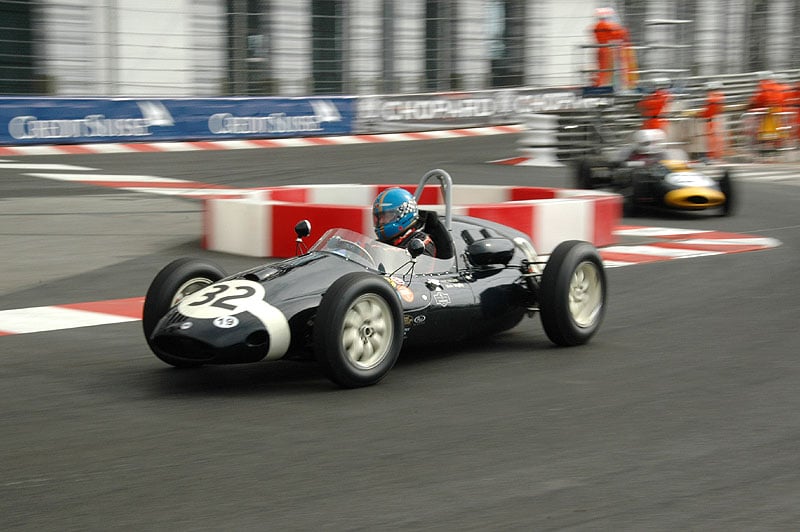 You can see RM's and Bonhams' auction results elsewhere on Classic Driver.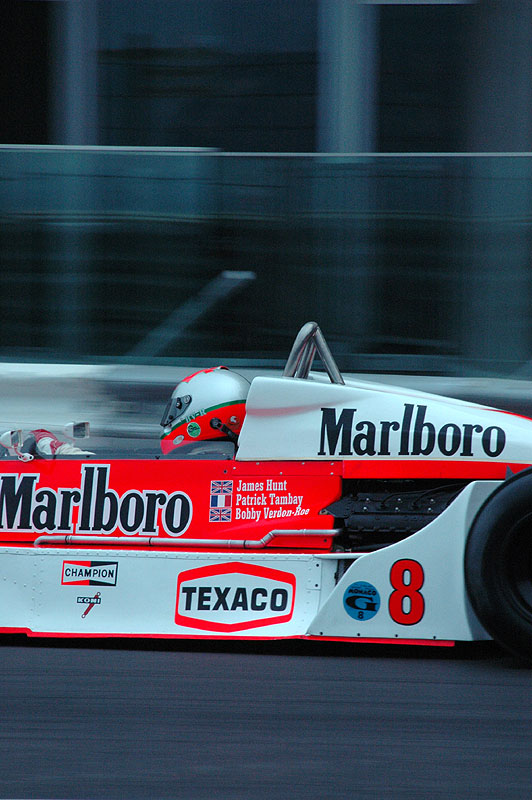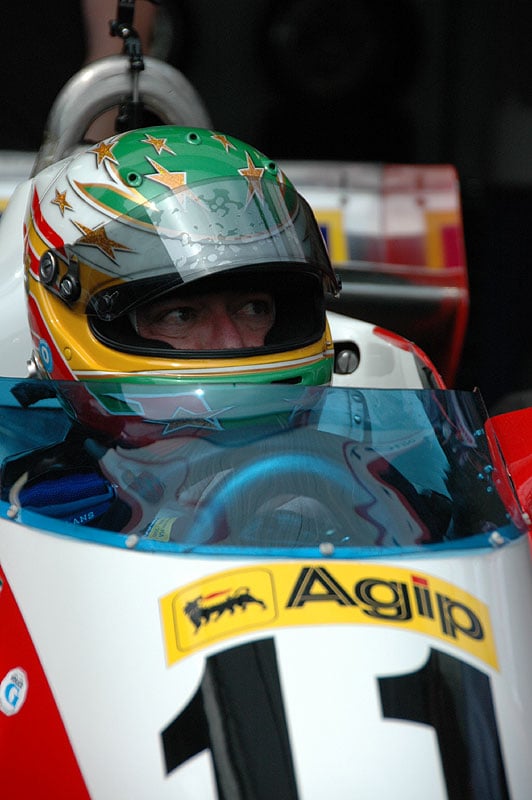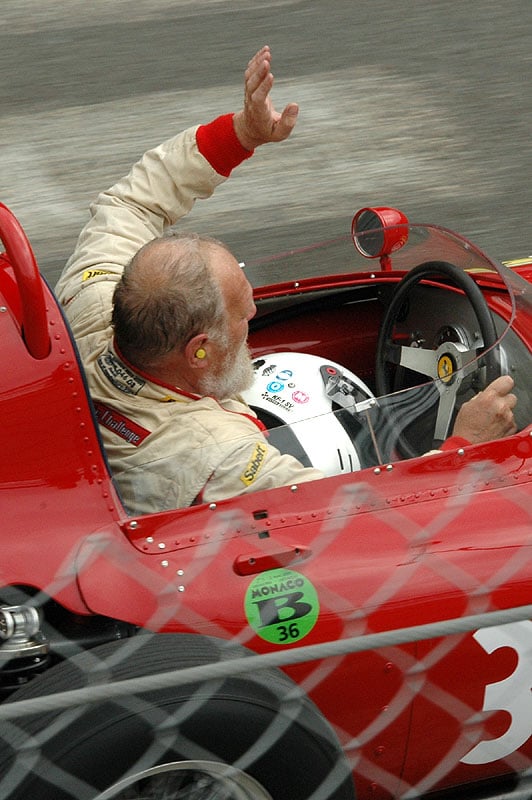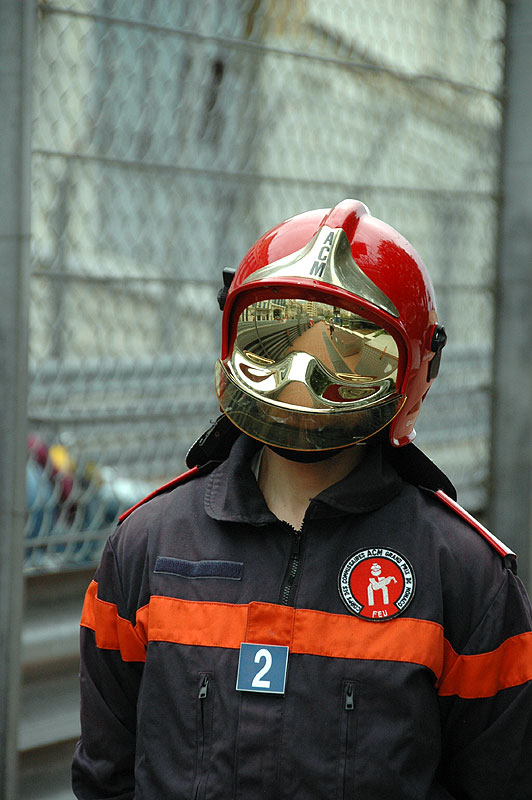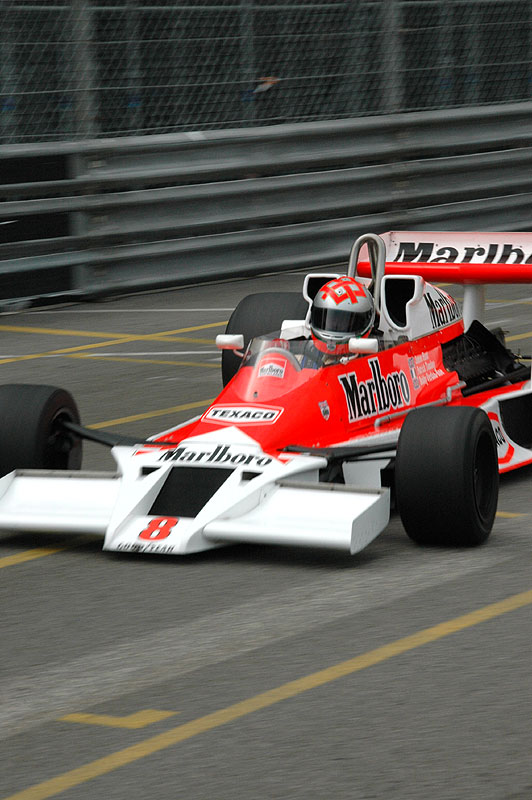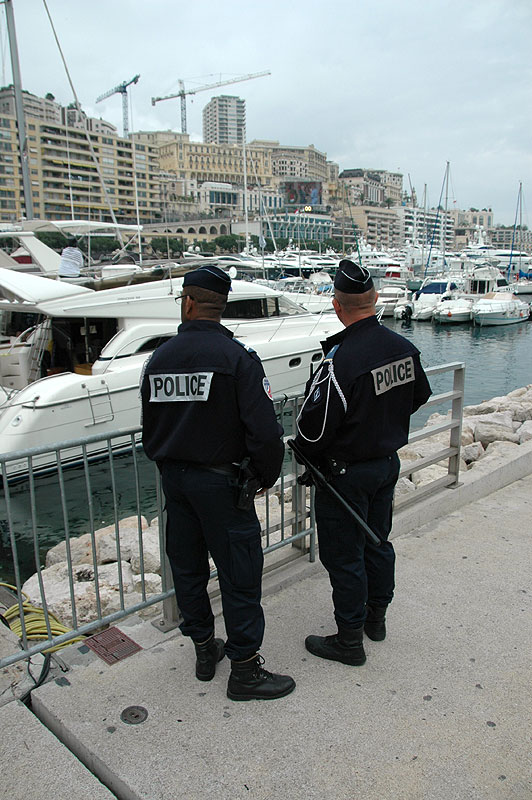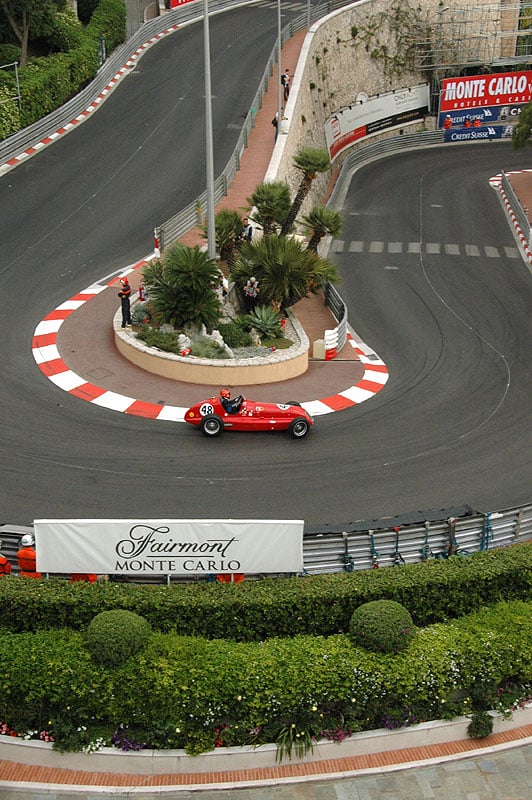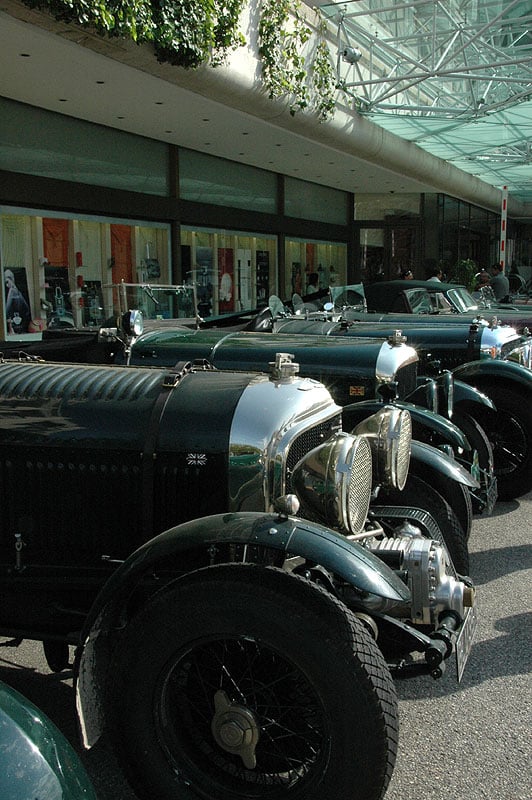 Text: Steve Wakefield
Photos: Classic Driver
---
ClassicInside - The Classic Driver Newsletter
Free Subscription!