Modern Classics: Porsche 928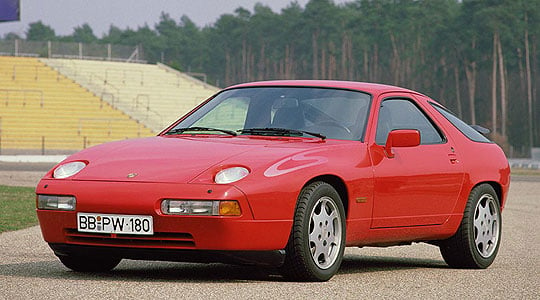 A new 928? Porsche surely needs to get back into this lucrative, luxury GT market and as soon as possible. That must be why we're seeing a series of carefully dropped hints about a new model, perhaps to be called the 928, based on a shortened Panamera.

Back in 1977, the original 928 unveiled at the Geneva show was so far ahead of the game that people were shocked. Porsche's sleek new model was like nothing they had seen before. It won the European Car of the Year Award in 1978, thanks to its very advanced features and it was widely thought to be on target to replace the legendary 911. With great regret, popular opinion held that the 911's days were numbered and even within the factory it was feared that the rear-engined car might be unable to meet future American crash-test legislation. The front-engined 928 represented the future, or so it seemed.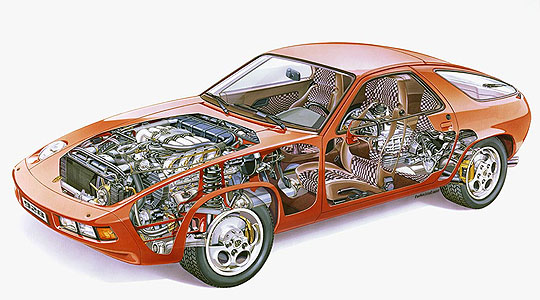 Such thinking was soon turned on its head. At the head of the company, Ferry Porsche refused to let the 911 fade away and it turned out that with the right engineering the traditional model was not merely able to pass those crash tests, it sailed through them in a remarkably superior manner. What's more, lots of people still wanted to buy 911s.

The 928 remained, however, and the question was this: as it clearly wasn't going to be a 911 replacement, what should Porsche make of it? For some time it became softer, a fast and comfortable touring machine rather than a sports car and most were sold as automatics for older buyers. As the years went by, and inevitably the very core of the 928 gradually slipped out of date, there was a last flourish in which it was turned into an amazingly raw and gutsy machine. With stiffened, sporting suspension, a larger engine of prodigious might and only sold with the manual gearbox, the last days of the 928 GT and GTS were glorious indeed. Those later cars are the classics to seek out now.

The first 928s had 4.5-litre V8 engines, producing 240bhp and transaxle rear-wheel drive. An important technical feature was the patented 'Weissach axle' rear suspension which resisted snap oversteer. It was a fine new model, with a top speed of 140mph, but some were sold inappropriately to loyal Porsche customers who were really diehard 911 enthusiasts.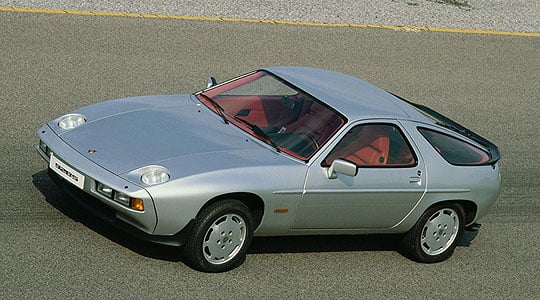 The updated 1980 928 S had the engine enlarged to 4.7 litres and power raised to 300bhp, giving 155mph and much-improved acceleration. For 1983, the 928 S2 saw a small increase in power to 310bhp and ABS brakes as standard on all 928s. The 928 S2 continued in production throughout the mid-1980s, with regular minor improvements. In the later days of that model, for exports to the US, Porsche put a catalytic converter on the 4.7-litre engine, maintaining the performance with four valves per cylinder and two camshafts per bank. That was the S3, sold only in North America.

The 928 S4, launched for the 1987 Model Year, inherited that quad-cam four-valve arrangement, only with the engine capacity enlarged to 4957cc, giving an output of 320bhp and better low-down torque. This potent five-litre car offered 160mph-plus performance but 90% sold were still autos and the 928 mission seemed to have drifted into confused old age.

Porsche then took bold action, turning the 928 into an uncompromising sports GT quite unlike the wallowing luxury barge it had been becoming. The 1989 928 GT looked much like previous 928s but it was a car for keen, hard drivers and was sold only with manual transmission in the UK market.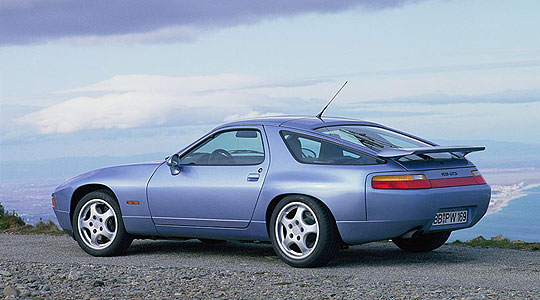 In the 1992 928 GTS, we were looking at the last form of the original 928 theme. In some ways obsolete, it was undeniably a true driver's car with real character, a sophisticated bruiser of a muscle-car. With its glorious 5.4-litre engine producing 350bhp, top speed was 170mph and 0-60mph was on in 5.4 seconds. The thrust available for overtaking was stunning and the GTS felt a generous, big-chested motor car which was magnificent at speed yet docile in traffic. Fuel consumption, however, was likely to be between 14mpg and 20mpg.

With only 2831 of these fabulous cars made, production ceased and the last 928 GTS models were sold in 1995. Porsche is clearly looking to return to this market sector with a modern interpretation of the theme. If they choose to go that way, rivals had better look out.
Text: Tony Dron
Photos: Porsche

---
ClassicInside - The Classic Driver Newsletter
Free Subscription!