Modena Cento Ore Classics 2004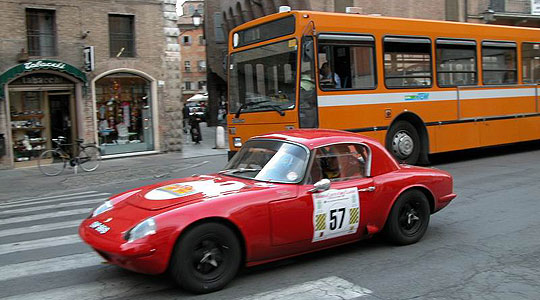 When you see the Modenese standing by the side of the road, cheering and encouraging drivers and cars, it can only mean one thing: It's Modena Cento Ore Classics weekend! From 19th to 22nd June the city became the meeting-place for Historic Touring and GT Cars. The participants, above all the English drivers, did not spare their cars.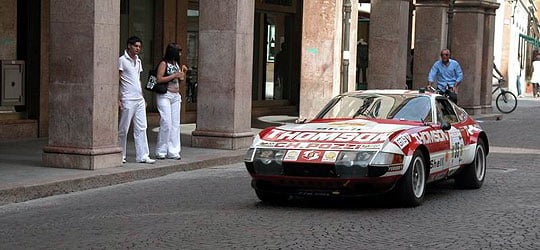 It's no wonder the drivers drove right on the limit - they had the opportunity (on closed roads and a specially re-opened racetrack) to really exercise their cars. Historic cars from 1965 were mixed in with modern supercars like a Ferrari Enzo; and this is what made the event so popular with the spectators.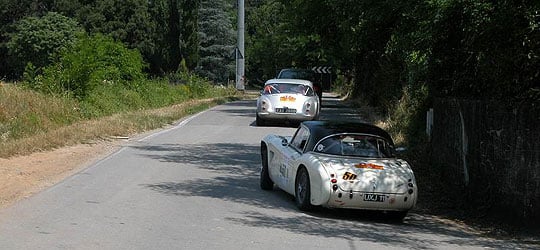 Overall winner of this year's meeting was the Monteverde/Pearson team, driving a Jaguar E-Type with a time of 1:27:57. The runners-up were the Swiss pairing of Vogele/Vogele in an AC Cobra 289 (at a time of 1:28:16), with third place going to another team from the Alps, Studer and his co-pilot Bertschi (1:30:46), in their Ford Shelby GT.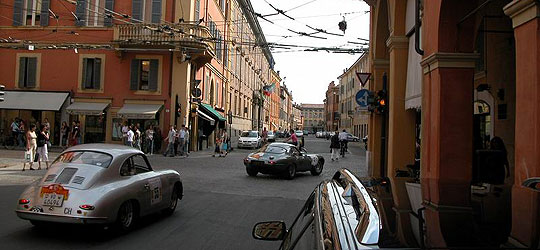 A small anecdote that illustrates the event: Just before the lunch stop at Ponteccio Marcone, the cars had to negotiate a narrow bridge. Regular road traffic coming the other way had priority. So in order for the rally cars to carry on uninterrupted, our photographer Nanette Schärf simply stood in the middle of the road, thus allowing the Rally to continue to its way.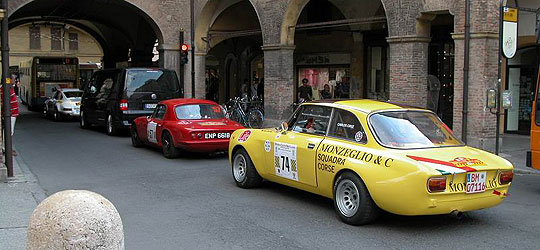 The 5th Modena Cento Ore Classics finished with a Gala Dinner. All participants had driven more than 1000kms and were clearly exhausted. But there's another year to recover and you can be sure they will all be back again in 2005.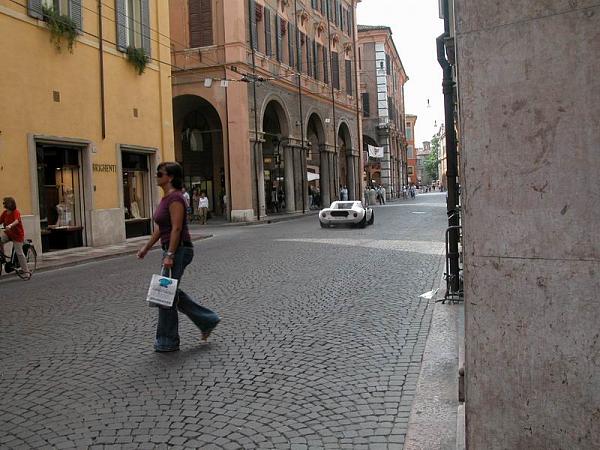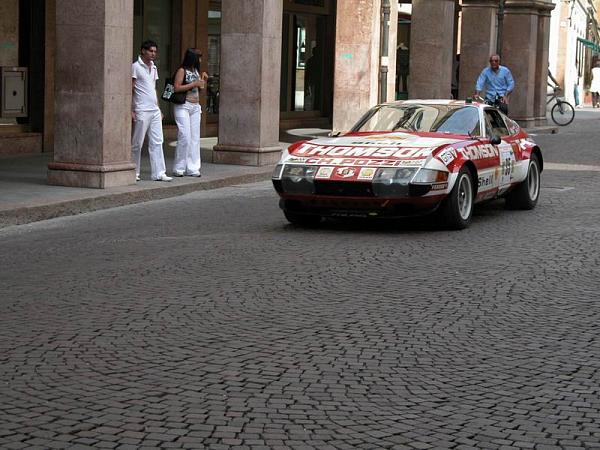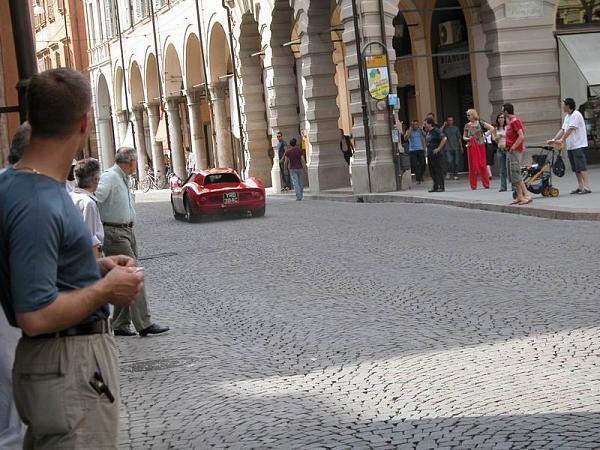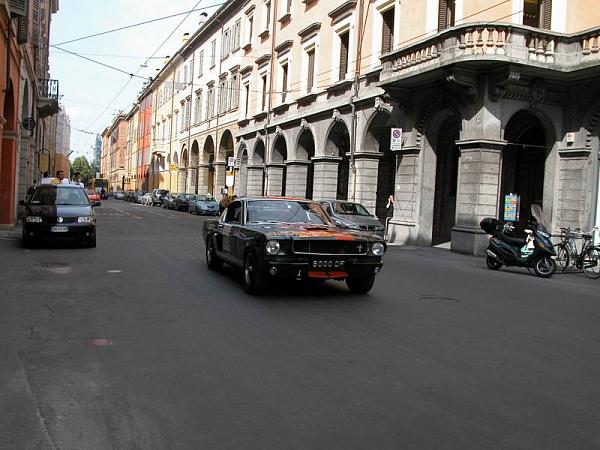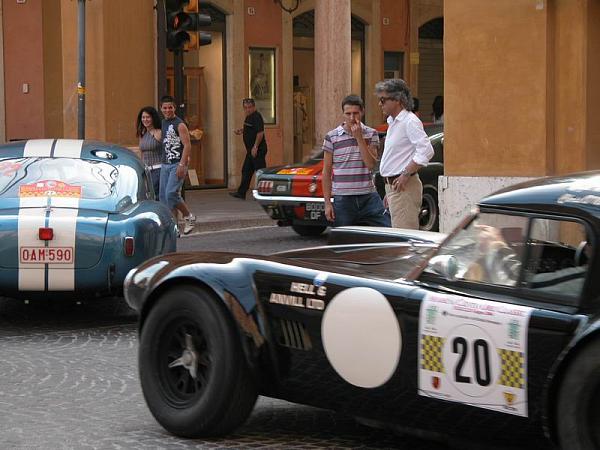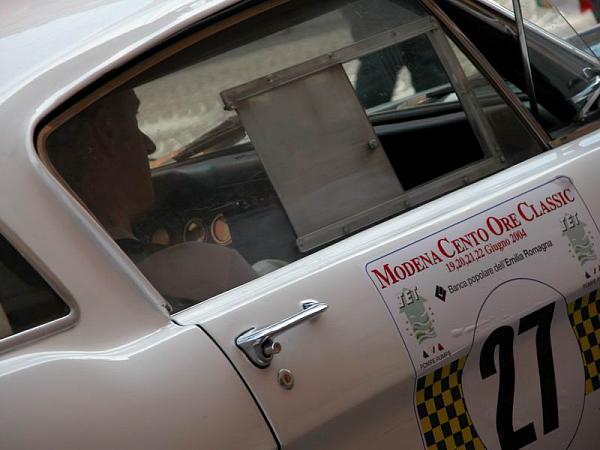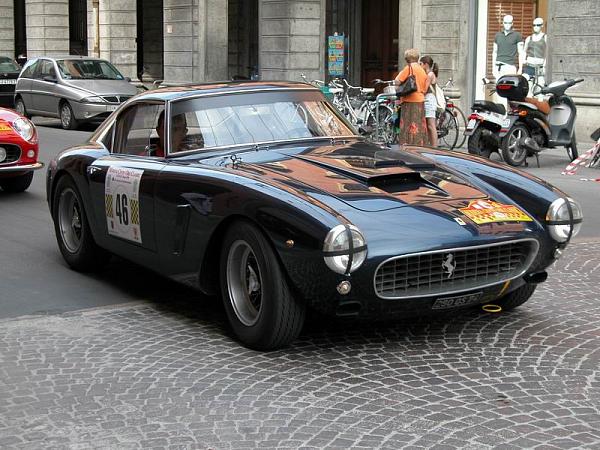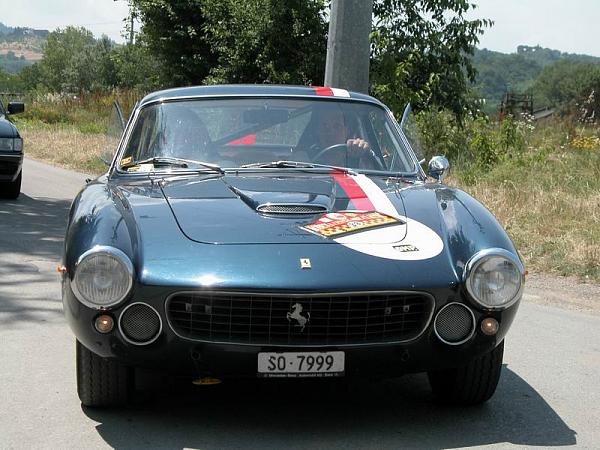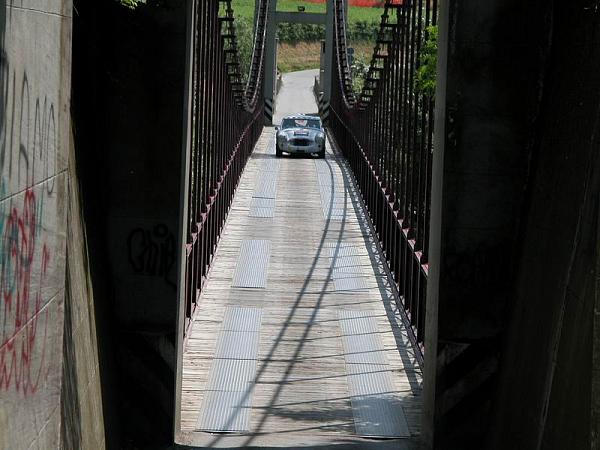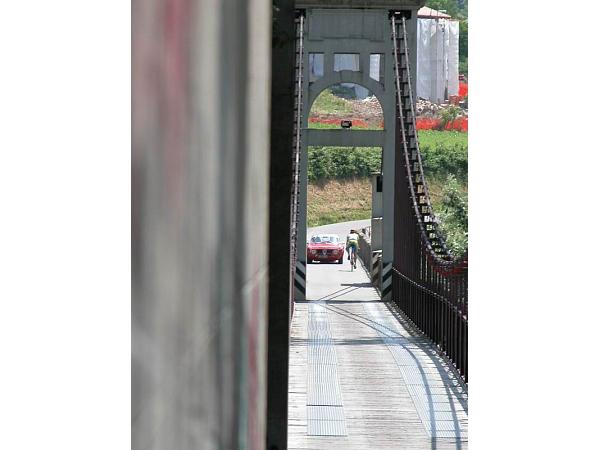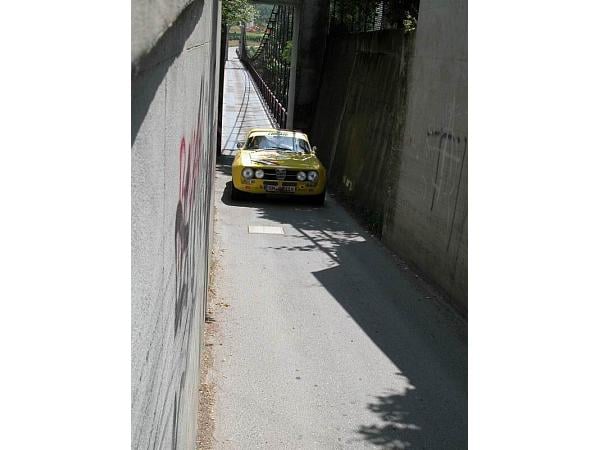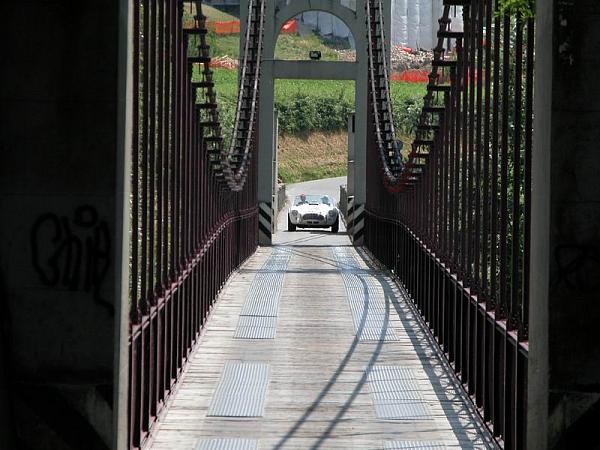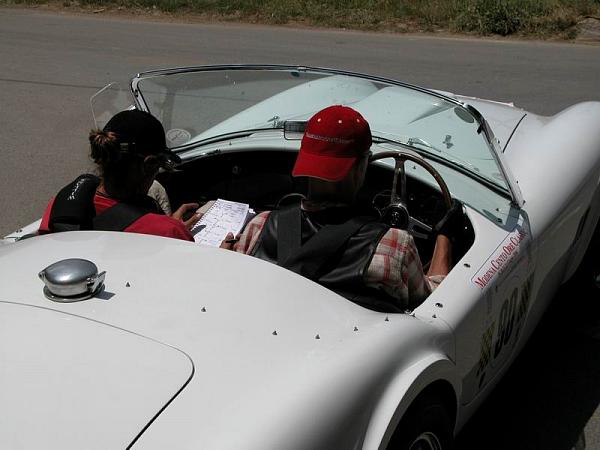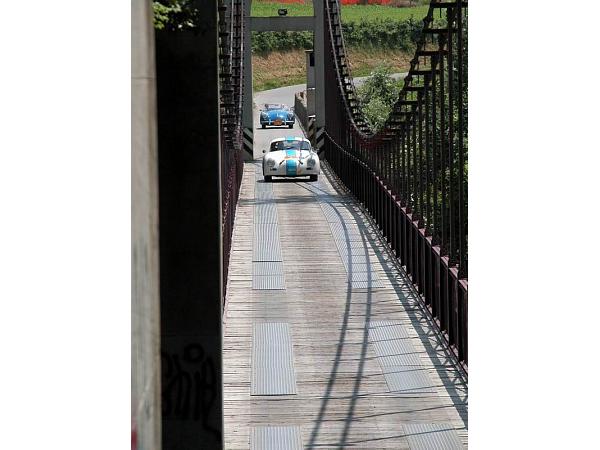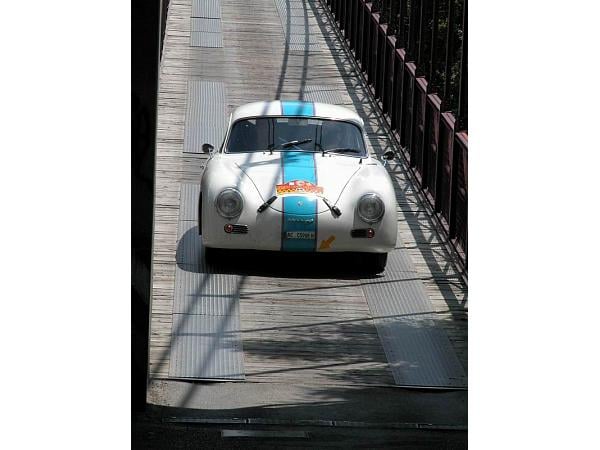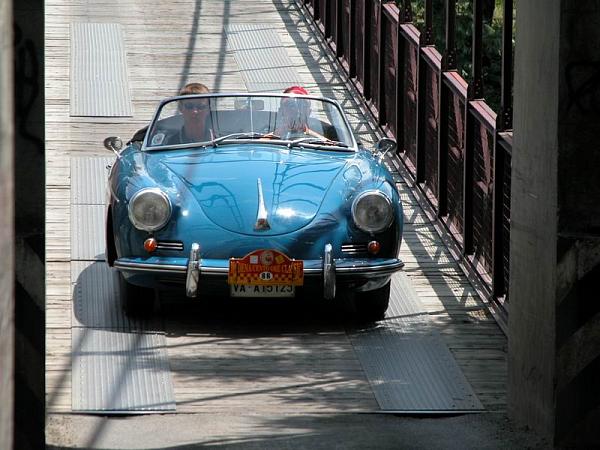 Text: J. Philip Rathgen
Photos: Nanette Schärf