Mille Miglia 2010: BMW Takes First – and Third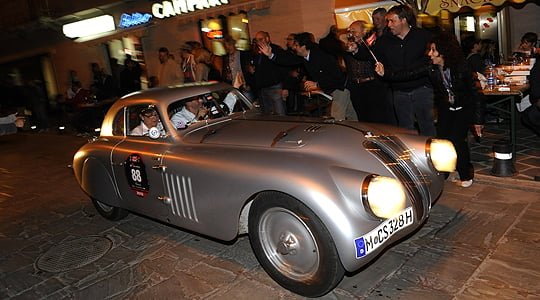 It was a fitting result. Not only did the 1939 BMW 328 Mille Miglia Coupé of Giuliano Cané and Lucia Galliani win this year's Mille Miglia retrospective, exactly 70 years since a BMW 328 Touring Coupé won the genuine 1000-mile race, but another BMW, the series-production 328 of Ciravolo/Leitner, came third – again echoing the marque's third place in the Mille Miglia of 1940.
Between them, in second place, was the 1933 Alfa Romeo 6C 1500 Gran Sport of Luciano Viaro and Mark Gessler.
According to BMW, the winning car navigated the numerous trials of the 2010 event 'without a single technical hitch'.
"Both the blind understanding between the crews inside the cars and the cooperation with the mechanics along the way worked out perfectly," said Karl Baumer, Director of BMW Classic.
In keeping with tradition, the BMWs had made their way from Munich to Brescia not on the back of race transporters but under their own steam. "It was the perfect dress rehearsal for the race," said Baumer.
During the Mille Miglia itself, the weather went from 27 degrees Celsius on the Adriatic to near-freezing in snow and fog on Monte Terminillo – all part of the challenge for the competing teams.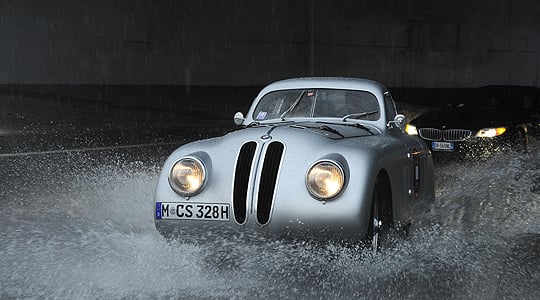 We'll be bringing you a personal and more detailed look at the 2010 Mille Miglia next week.
Text: Charis Whitcombe
Photos: BMW
---
ClassicInside - The Classic Driver Newsletter
Free Subscription!