Mille Miglia 2006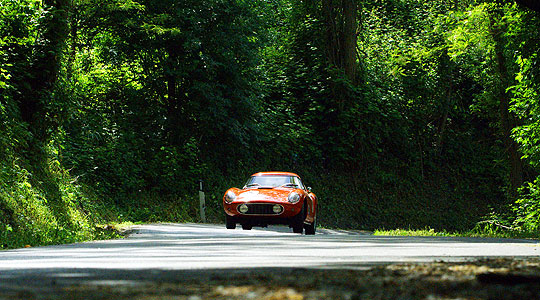 It was business as usual again for the Italian Giuliano Canè, as he quite incredibly won the Mille Miglia for the ninth time, on this occasion partnered by his wife Lucia Galliani and driving a BMW 328MM, the car he used for victory in '96, '98, '00, '02 and '04.

At the end of the event, after 38 time trials, the pair had accumulated 14849 points, 960 ahead of their nearest rivals Luciano Viaro with Michaela Mair from Bolzano in a 1928 Alfa Romeo 6C 1500 SS. Third place went to Perletti-Vesco driving a 1930 Fiat 514 Coppa Alpi, with 13.409 points.

For the statistically minded, Canè's wins have come very two years, so expect another victory in 2008.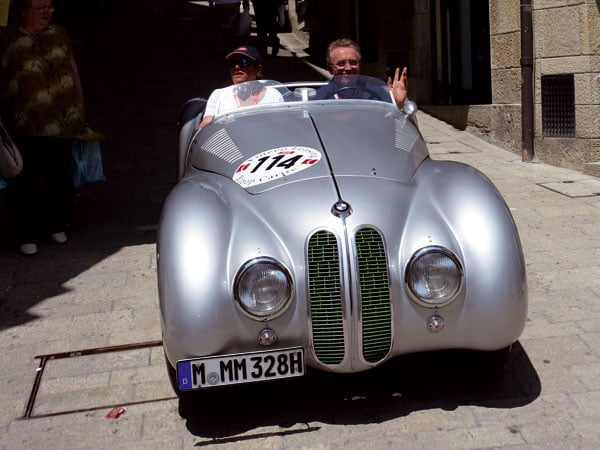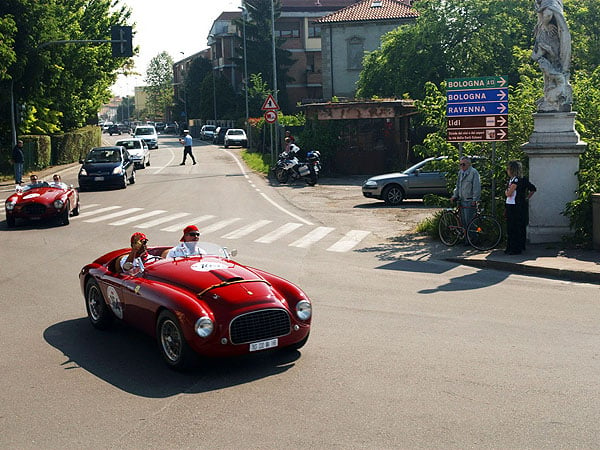 Bruno and Carlo Ferrari from Brescia, in their 1927 Bugatti T37, were well-positioned for a good result this year. First at the second day in Rome, they ended up in fourth position at their home town on Saturday evening, having lost time in the trials between Lazio and Tuscany. Most observers thsi year would agree that the battle between Cané, Viaro, Perletti and Ferrari right up until the final trials in Modena had been a classic one.

Twice winner of the Mille Miglia in the past, Flaminio Valseriati, driving a 1933 Aston Martin Le Mans, with his young co-driver Andrea Guerini did well to improve from 10th place at one point to an eventual 5th.

Franca Boni and her daughter Monica Barziza won their twelfth Ladies's Cup sharing the prestigious trophy with the BMW, the company allowing them to drive the 1937 328.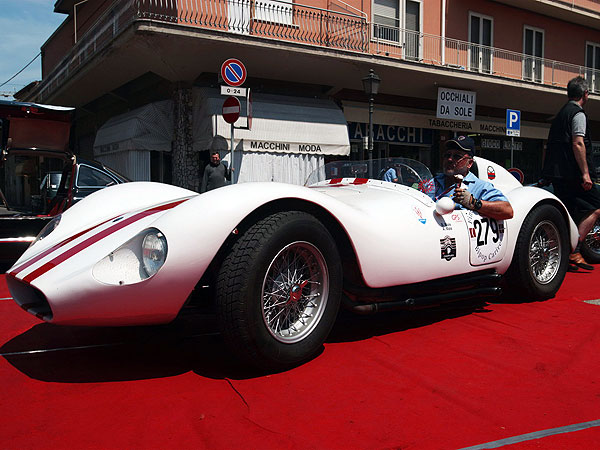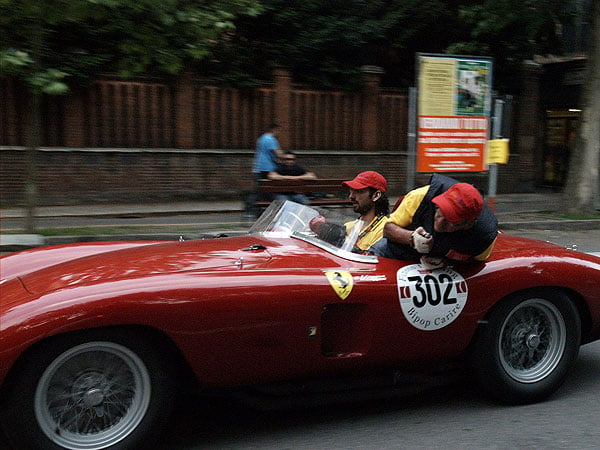 Final Classification:

1.Cané-Galliani (BMW 328 MM 1937) 14.849 points
2.Viaro-Mair (Alfa Romeo 6C 1500 SS 1928) 13.882 points
3.Perletti-Vesco (Fiat 514 Coppa Alpi 1930) 13.409 points
4.Ferrari-Ferrari (Bugatti T 37 1927) 12.259 points
5.Valseriati-Guerini (Aston Martin Le Mans 1933) 11.930 points
6.Raimondi-Perbellini (Jaguar Biondetti 1950) 11.803 points
7.Foresti-Vesco (Bugatti T 37 1927) 11.698 points
8.Nessi-Bocelli (Riley Brooklands 1928) 10.610 points
9.Bresciani-Bresciani (Bugatti T 40 1929) 10.240 points
10.Boni-Barziza (BMW 328 1937) 9584 points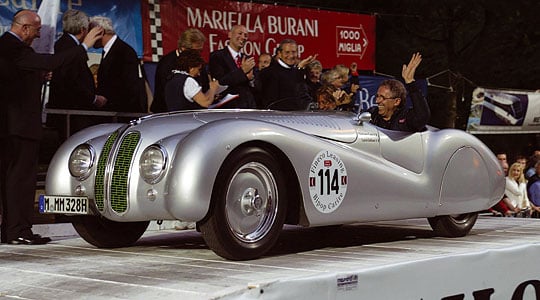 Text & Photos: Classic Driver


---
ClassicInside - The Classic Driver Newsletter
Free Subscription!