It's big, it's red and it's very powerful. Few cars symbolise Ferrari's early 1950s super-powerful sports cars better than the 340/375 MM Berlinetta entered at Le Mans, the Carrera Panamericana and other races in 1953. RM will offer one, very significant such car at its forthcoming 25 May sale at Villa d'Este.

Ferrari built three big-engined berlinettas for the 1953 Le Mans 24 Hours. Each carried Colombo-designed V12s, two were 4.1-litre cars (340 Mille Miglias) and one a 4.5 (375 Mille Miglia). The Englishman who was to become F1 World Champion in 1958, Mike Hawthorn, was paired with the first-ever drivers' World Champion, Giuseppe Farina, in this actual car, chassis 0320AM.

They had one of the smaller-capacity machines, but it did not stop Hawthorn relentlessly hounding the works C-type Jaguars once Ascari's 375 MM had retired with an overheating engine. Hawthorn's car had troubles too, and was eventually disqualified for having its brake fluid topped up before the regulation distance. It had run as high as second overall.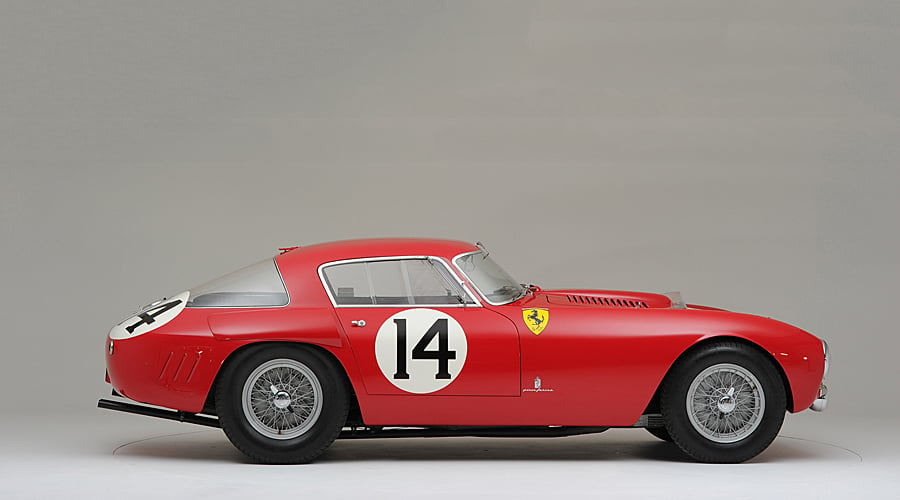 After Le Mans, all three were updated with 4,494cc engines and prepared for the rest of the season as 375 MMs. New headlamp treatment (for better streamlining) and rear window styling (a smaller window with metal sail panels replaced the big plastic 'bowl' to reduce glare from following cars' lights) marked the cars out post-Le Mans.

During the rest of the year, chassis 0320AM was run at the Spa 24 Hours (Ascari/Villoresi), won the Pescara 12 Hours (Hawthorn/Maglioli) and raced at the circuit of Guadeloupe (Maglioli driving solo).

In the terrifying Mexican Carrera Panamericana, Maglioli averaged – AVERAGED – 138mph in this actual car for 223 miles. RM believes the feat established a public road stage record never broken anywhere in the world since. He eventually finished 6th overall.

Chassis 0320AM has been restored to its specification at Le Mans in 1953.

It is, clearly, one heck of a car. No estimate has been released yet, but we expect it to be one of the top entries by value at RM's second-ever Villa d'Este auction.


Text: Steve Wakefield
Photos: Tim Scott / RM Auctions