March 2003 - New Bentley Continental GT Prices confirmed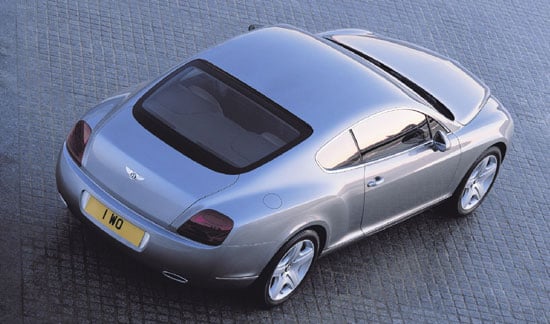 Geneva, 3 March 2003... Bentley Motors today unveiled the production version of its new Continental GT and confirmed pricing for the fastest road going Bentley in the 84 year history of the company as Euros 137,069 excluding tax/UK £110,000 including VAT.
Delivering an unique proposition, the new Bentley Continental GT is the fastest genuine four seat coupé in the world with a top speed in excess of 190mph (300 km/h), and a 0-60mph time of 4.7 seconds (0-100 km/h in 4.8 seconds).
Over 3,000 deposits have been taken so far, and as launch colours and specifications are now available, customers can place official orders. The first Continental GTs will be delivered to the UK home market in October with other markets following soon after.
Bentley Continental GT Pricing
UK: £110,000 including VAT
Switzerland: CHF239,200 including taxes
Euro Zone: Euros137,069 excluding taxes
USA: $149,000 (MSRP)
Text & Photo: Bentley Motors