Man's First Flight into Space Commemorated by Montegrappa
Fifty years ago (April 12, 1961), Russian astronaut Yuri Gagarin became the first man to complete an orbit of the Earth. Italian luxury writing instrument maker Montegrappa has produced two limited-edition pens to celebrate one of man's greatest achievements.
One would imagine the simple - let's face it - 'pen-like' shape of a rocket would have been enough inspiration for the craftsmen at Bassano del Grappa, northeast Italy.
No, far from it, as the barrel of the pens (both fountain and roller ball, in silver or 18K gold) features the image of Yuri Gagarin in bas-relief, bordered with an interplanetary motif, while the cap features the emblem of the USSR.
Each side of the pocket clip (fitted with Montegrappa's clever rotating ball at its tip to ease swift extraction from a pocket) are reproductions of Moscow's monument to Yuri Gagarin.
The Yuri Gagarin Limited Edition Pen was originally intended to be part of the new Cosmopolitan collection but has now "been elevated to a stand-alone limited-edition set".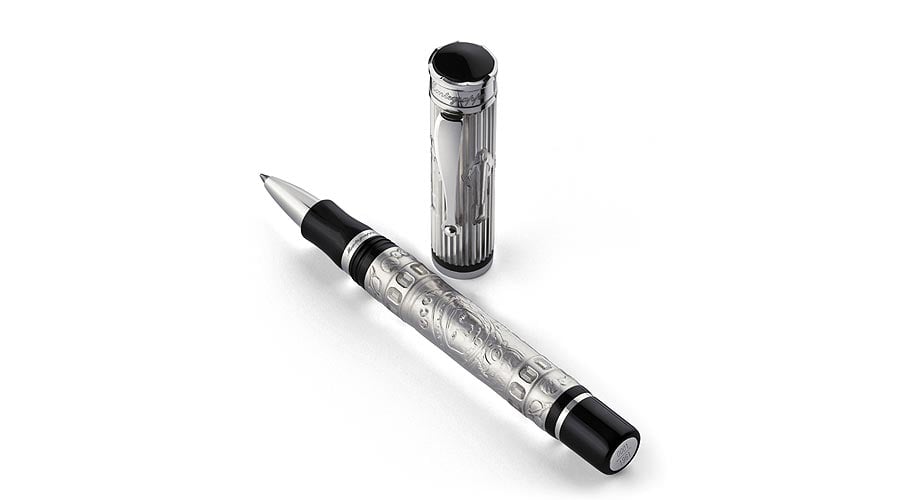 The numbers will be limited to 1961 silver fountain pens, 1961 silver roller balls, 50 solid 18K gold fountain pens and 50 solid 18K gold roller balls. The new addition to Montegrappa's range will be launched at the wonderfully named 'Fountain Pen Hospital's Spring Pen Expo' to be held April 15-16 at the Fountain Pen Hospital (the largest individual pen store in the USA), 10 Warren Street, New York 10007.
For further information, visit www.montegrappa.com.
Text: Steve Wakefield
Photos: Montegrappa


---
ClassicInside - The Classic Driver Newsletter
Free Subscription!