LWB partitioned Phantom for Tokyo
The Tokyo Motor Show, running from 21 October to 6 November, will see the debut of a new division wall package fitted to an extended wheelbase Phantom. The new longer version of the Phantom is the latest addition to the Rolls-Royce line-up and goes on sale first in the Middle East. Deliveries to Japan will begin this December.
Development of the division wall package began in response to requests from customers who wish to have increased privacy in the rear of the car. Included with this new feature is a drop-down, central screen for viewing television and DVDs, a cool box for drinks and special reading lights. These features are manufactured and fitted by the specialist Bespoke engineering team at Goodwood, England.
The division itself is handcrafted using the finest leather and wood veneers. A transparent screen ensures that rear passengers still enjoy the great sense of space which the Phantom offers, yet cannot be easily overheard by the driver. An adjustable aperture allows communication with front seat occupants when required. Handcrafted wood veneer picnic tables and leather document holders add the finishing touches to the division itself.
The new extended Phantom has an extra 250mm added behind the B-pillar, to create a motor car with an even more generously proportioned rear passenger compartment. This new model is entirely handcrafted in-house - designed, engineered and hand built by Rolls-Royce Motor Cars at Goodwood in the same way as the standard length motor car.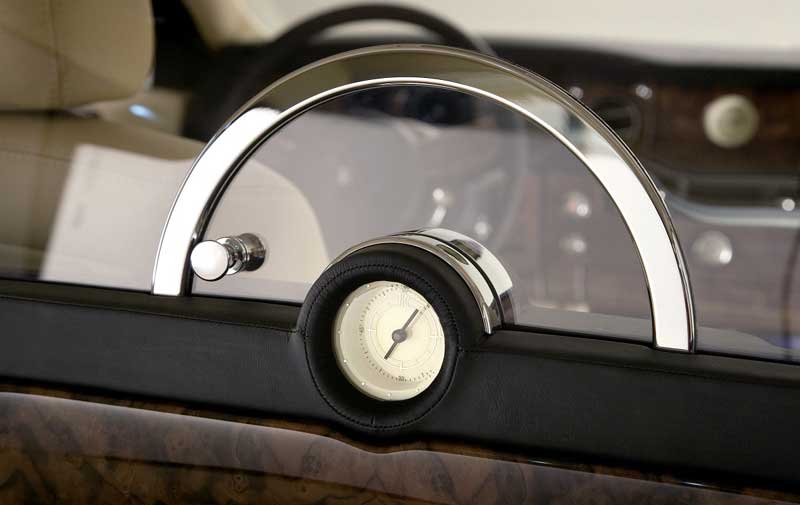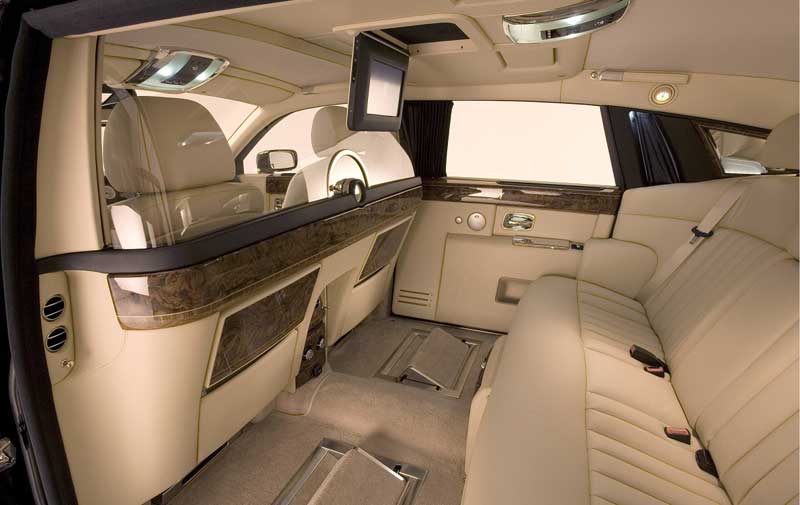 Japan is one of the world's most important markets for Rolls-Royce. In 2004, Rolls-Royce dealer Cornes & Co retailed the third highest number of any in the world. Japanese customers are amongst the most particular in the world and order the highest number of cars with Bespoke features. These are the elements which do not appear on the options list, but are designed and manufactured to meet the specific requirements of individual customers.
Speaking in Tokyo, Rolls-Royce Motor Cars Chairman and CEO, Ian Robertson, said, "Japan is a very significant market for Rolls-Royce and we are delighted to be showing something new that has been developed with our customers here in mind. This is a market that rightly demands the highest levels of craftsmanship and individualisation, which is perfectly catered for via our Bespoke engineers at Goodwood."
The extended wheelbase Phantom retails for YEN48,000,000 in Japan, before tax. The Bespoke package including a division wall, a large central drop down plasma screen, cool box and discreet reading lights adds a YEN4,926,000 premium.
Words: Classic Driver
Photos: Rolls-Royce Motor Cars - All Strictly Copyright
---
ClassicInside - The Classic Driver Newsletter
Free Subscription!