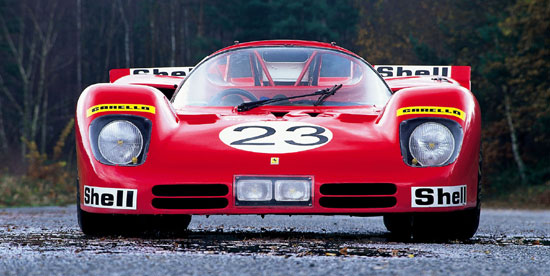 For the first time, this year's Le Mans Legend - the Historic race run on the Saturday morning of the main 24Hrs event - will be a two-driver, one-hour event. The new, two-driver format opens the way for entrants to share their cars with Le Mans pastmasters, in a race which will see all the excitement of pit-stops and driver changes plus some famous names from recent Le Mans history.
According to John Mayston-Taylor, who drove in the 2001 Legend race; "There is nothing to match racing on the full Le Mans circuit, on the day of the 24Hours itself, in a car with a Le Mans history – up against drivers who were racing these very cars in their heyday. It's hard to imagine a bigger thrill."
The Le Mans Legend is exclusively for actual cars which ran at Le Mans and genuine sister cars of the same specification. The class structure of the Legend race results in close-fought battles right through the field – not just among the leading cars - as teams and drivers strive to change the outcome of age-old feuds.
In the 2003 event, the eligible years are 1959 to 1971 so look out for Porsche 917, Ferrari 512 and P4, Ford GT40, Matra V12 and Porsche 908, as well as big, front-engined racers from the early part of the era: Lightweight E-types, Cobras, Ferrari GTOs and 330LMBs; and the Aston Martin Project cars. There will be class struggles, too, among the smaller cars from 1959 to 1971.
Motor Racing Legends, which organises the Le Mans Legend in partnership with the Automobile Club de l'Ouest, is run by Duncan Wiltshire. "This is only the second Legend race and the first time it has been run as a two-driver, one-hour event," said Wiltshire. "Driver changes in the Le Mans pit-lane, just a few hours before the start of the 24Hours, will add a new dimension to the atmosphere and excitement of this Historic race."
For further details regarding entries, contact;

Motor Racing Legends,
Hillstone Barns,
Brook Street,
Hargrave,
Northants NN9 6BP, UK.

Tel: +44 (0)1933 624002
Fax: +44 (0)1933 624003

E.mail: [email protected]