Le Mans Classic 2004 - Preview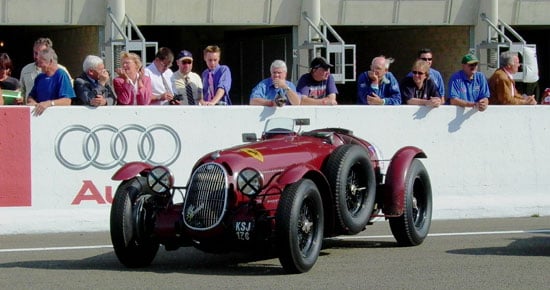 This time next week the second running of the Le Mans Classic will be well under way. Last held in 2002, the biennial event looks like being even better with more cars, an extra grid, greater daylight running, a world-class auction from Christie's and more to see and do inside the circuit. There's also manufacturer-involvement from Aston Martin, Alfa Romeo, Ford and Ferrari.
| | |
| --- | --- |
| Thornton/Garrett 1960 Aston Martin DB4GT | Vincent Gaye 1960 Ferrari 250GT SWB |
By extending the period of qualification up to 1978, the organisers have allowed in such cars as Porsche's 935 and 936 (to be driven by none other than ex-factory driver Jürgen Barth), as well as classic Le Mans privateer sports-prototypes like the de Cadenet, and 2-litre Lolas and Chevrons. Racing driver-turned-commentator Alain de Cadenet is actually competing in the event, driving his 1931 low-chassis Invicta with rock guitarist Mark Knopfler in 'Plateau 1' - the pre-war class.
The annual 24 Hours race at the circuit has spawned some of the greatest (and most valuable) cars from Ferrari, Porsche, Jaguar, Mercedes, Alfa Romeo, Bentley and Aston Martin. This year's Classic meeting has gathered examples of most of them, such as the 1926 Bentley 3 Litre Speed Model of
Classic Driver
contributor
Tony Dron
and
Duncan Wiltshire
, through the actual 1959 race-winning DBR1 of
Dr Ulrich Bez
(CEO of Aston Martin) and
Peter Hardman
, to
Juan Barazi's
1970 'psychedelic' Porsche 917 and the 1976 Inaltera driven by contemporary Le Mans driver
Jean-Claude Andruet
.
All the cars that have now passed into motor-racing legend will be there.
Aston Martin Ulster
,
Alfa 8c
,
Ferrari 250GT SWB
,
Jaguar D-type
,
Lotus XI
,
Maserati Tipo 61 'Birdcage'
,
AC Cobra
,
Ford GT40
,
Lola T70
,
Ferrari 512M
and
'73 Porsche 911 Carrera
. The GT40 has the honour of being in two separate grids, one for pre- and one for post-1965 cars. No less than
15
examples will be racing, and the Blue Oval itself will be represented at the meeting with its new 'GT' displayed within Paddock 5, as well as appearing on-track with its older siblings on the Friday - the first European appearance of the car in action.
Ford
is just one of the big manufacturers at Le Mans to use the event to publicise their modern cars. As last time the paddocks are separated by race-grid, and
Ferrari
will have an example of their latest GT racer, the 575GTC, in Paddock 4 (1962/1965), while
Alfa Romeo
(proud of having at least one of their cars - uniquely - in each of the six grids) will be showing the new "Crosswagon" in Paddock 1 (1923/1939),and
Porsche
have the latest type-997 911 in Paddock 6 (1972/1978).
Aston Martin
will have the DB9 displayed in Paddock 3 (1957 - 1961).
| | |
| --- | --- |
| Close to the action - Maserati Tipo 61 'Birdcage' cockpit | ex-'Filipinetti' GT40 in 2002 |
Taking a leaf out of Goodwood's book, the organisers are politely asking spectators to wear "Smart Casual" - with no jeans - for access to the paddocks, and while that might not mean actual period-dress, it will lend the event an air of civilisation sadly lacking at modern race meetings. In 2002, Saturday afternoon was very 'smart Paris-set' with blazers, loafers and Hermès belts much in abundance.
In addition to the racing, owners clubs have been actively encouraged to put on displays - the meeting is supported by the FFVE and the FIVA federations - and a much larger range of trade stands than last time will be present. The infield of the Bugatti Circuit will be the area to go to for club and marque displays.
Friday 23rd will see scrutineering for the cars in the town and at the circuit from 08.30, while practice will start at 19.45 (finishing at 01.15, Saturday morning), and the auction starts at 16.00. On Saturday, official qualifying will be from 08.30 - 11.00, track parades from 11.45 - 14.45 with racing commencing (when else?) at 16.00 - for 24 hours. Prizegiving on Sunday will be from 16.30 - 18.30.
A major event at this year's race will be
Christie's Auction of Exceptional Motor Cars
, held on Friday 23rd July, at 16.00 hrs. The sale include no fewer than 6 former Le Mans competitors, full details of which can be found
HERE
. In addition, all lots in the Christie's auction are viewable on the
Classic Driver car database.
Classic Driver will be at the event from Thursday and are delighted to announce a unique
'Classic Inside'
from Le Mans next Friday. This will include some very special interviews, as well as a feature on one of the cars in the race.
The 2004 Le Mans Classic will be held at the regular 24 Hours circuit from 23 - 25 July.
Further information can be obtained from –
www.lemansclassic.com
.
A plan of the Bugatti Circuit, listing all the Clubs and marque displays can be downloaded
HERE
, while a programme (and booking form) can be downloaded
HERE
.
(Both require Adobe Acrobat reader)
.
The latest list (#14, of 6th July) that has been announced by the organisers is as follows -
Grid 1 1923 - 1929

| | | |
| --- | --- | --- |
| Driver(s) | Nationality | Car |
| DAVIES | USA | ALFA ROMEO 8C Monza |
| LAFOURCADE/LAFOURCADE/RONDONI | F/F/F | BUGATTI 43 1927 |
| TANG/OTTEN | D/D | BMW 328 1938 |
| AMBERGER/BAUMANN | D/D | BENTLEY 4.5L 1928 |
| BURNETT/SADLER/BURNETT | GB/GB/GB | TALBOT 105 BGH 21 1934 |
| DZIEMBOWSKI | D | TALBOT T150 C 1936 |
| WILTSHIRE/DRON | GB/GB | BENTLEY 3 Litres Speed Model 1926 |
| KNÖCHLEIN | D | BMW 328 1938 |
| FRANKEL | GB | BENTLEY 3 Litres 1926 |
| SWETE/SCHUMACHER | GB/GB | TALBOT 90 1930 |
| PEROU/PAOLETTI/STOPPANI | F/F/F | DELAGE DE 1923 |
| BURNETT/SADLER/BURNETT | GB/GB/GB | TALBOT 105 BGH 23 1934 |
| KNOPFLER/CADENET | GB/GB | INVICTA low chassis 1931 |
| EMMERLING | D | RILEY Brooklands 1928 |
| ARTHURS/BLAKENEY-EDWARDS/HOPE | GB/GB/GB | INVICTA LC 240 1929 |
| AINSCOUGH/LUCAS | GB/GB | ALFA ROMEO 8c 2300 1931 |
| EBERT/EBERT/KAUFFMAN | USA/USA/USA | BUGATTI 40 1930 |
| RUSTON/DANAHER/HUDSON | GB/GB/GB | TALBOT 90 1930 |
| FABRI/STOOP | B/GB | ASTON MARTIN ULSTER 1935 |
| QUINTANO/SORNOSA/ARNAUD | E/E/F | BUGATTI 51 1933 |
| DA COSTA GOMES | P | AMILCAR G 36 1936 |
| MOREL D'ARLEUX/NELIS | F/B | AMILCAR CG S 1927 |
| COINTREAU | F | BUGATTI 51 1930 |
| GRANT/GRANT JONKERS | GB/B | BUGATTI 37 1933 |
| BUGLER/WOOD | GB/GB | LAGONDA LG 45 1937 |
| BROOKS | USA | BUGATTI 37 A 1927 |
| DEE/BELL | GB/GB | ASTON MARTIN Speed Model 1936 |
| SMITH | USA | INVICTA Sports 1931 |
| DHERBECOURT/LEBESNE | F/F | BNC 527 C 1929 |
| PRESTON | GB | BUGATTI 50 1931 |
| DURET/DURET | F/F | BUGATTI 35 B |
| PHILIPPE/MENUTEAU/ROCHELLE | F/F/F | BENTLEY 4.5L 1928 |
| BUTTERWORTH | GB | LAGONDA V 12 1938 |
| SEBBA/CLARKE/AHLERS | /GB | MORGAN 4-4 1938 |
| BOUCHERON/BOUCHERON/BOUCHERON | B/F/F | THEO SCHNEIDER 25 SP 1928 |
| LOCKWOOD/BAXTER | GB/GB | FRAZER NASH Le Mans Replica 1931 |
| CAMPBELL | GB | ASTON MARTIN ULSTER 1935 |
| ASHMEAD/COLBORNE-BABER | GB/GB | ASTON MARTIN LM 4 1930 |
| SAGE | F | DELAHAYE 135 S 1935 |
| BRANDT/MICHAELIS | D/D | LAGONDA LG 45 1937 |
| ZIMMER/GUIRE | NL/GB | TALBOT 105 1931 |
| GRAIGNIC/BRUNNER/DAIGREMONT | F/F/F | BUGATTI 35 1925 |
| HONEGGER/BURT | USA/USA | INVICTA S 1931 |
| BRAMALL/JOHNSON | GB/GB | ASTON MARTIN Speed Model 1936 |
| ELLIOT PYLE/EVANS | GB/GB | LEA FRANCIS 1930 |
| JONES/COUCHER | AUS/GB | CHRYSLER 75 1929 |
| GUYATT/WARRINGTON | GB/GB | STUZ Blackhawk 1929 |
| COINTREAU | F | BNC 527 C 1928 |
| CURTIS/WOOD/MORRIS | GB/GB/GB | TALBOT 105 1934 |
| CLEAR/FURNELL | GB/GB | RILEY Brooklands 1930 |
| GRASHEI | AUT | ALFA ROMEO 8C Monza 1933 |
| FREEMAN/BÜSST | GB/GB | ASTON MARTIN Speed Model 1936 |
| HINE/BARNES | GB/GB L | AGONDA LG 45 1937 |
| HOLMAN/HOLMAN/REED | USA/USA/USA | STUTZ Blackhawk 1928 |
| BUTLER/WALFORD/WINDSOR-PRICE | USA/GB/GB | MG Magnette K3 1934 |
| FRANSSEN/FRANSSEN/FRANSSEN | NL/NL/NL | STUTZ 1928 |
| MULLIN | USA | TALBOT T26 1938 |
| FEIERABEND/FRANSSEN | D/NL | BMW 328 1937 |
Grid 2 1946 - 1956
| | | |
| --- | --- | --- |
| Driver(s) | Nationality | Car |
| COLASACCO/HILL | USA/USA | ALFA ROMEO 3000 CM |
| NEUMARK/GRIFFITHS | GB/GB | JAGUAR Type D 1954 |
| HORBACH/VOGL | D/AUT | PORSCHE 356 1953 |
| KURTH/CUPELLINI | D/I | JAGUAR XK 120 1949 |
| BRONSON | GB | JAGUAR Type D 1956 |
| TRABER/TRABER | CH/CH | ASTON MARTIN DB 3 S 1953 |
| LANGEWIESCHE | D | LOTUS IX 1955 |
| MIDY/CARON/CHARBONNEAUX | F/F/F | FERRARI 121 LM 1955 |
| ZWEIFLER | D | MASERATI 200 S 1955 |
| FLOOD/MARKEY | GB/GB | AUSTIN HEALEY 100 1954 |
| CLARK/PRILL/BARKS | GB/GB/GB | PORSCHE 356 A 1953 |
| BEAUMARTIN/ROCHAT | F/CH | AUSTIN HEALEY 100 M 1955 |
| BURANI/FRANKLIN | I/GB | FERRARI 750 Monza 1954 |
| FRIEDRICHS/CLARK | D/GB | ASTON MARTIN DB 3 S 1954 |
| OTTEN/TANG | D/D | ALLARD J2 1950 |
| ARTHURS/BEDDOWS/HOPE | GB/GB/GB | AUSTIN HEALEY 100 M 1955 |
| LANCKSWEERT | B | FERRARI 375 Plus 1954 |
| ROUET/BARDINON | F/F | ALLARD J2X 1952 |
| MONTEVERDE | BR | FERRARI 750 Monza |
| FABRI/STOOP | B/GB | ASTON MARTIN DB 3 S 1955 |
| FERNANDEZ/STRETTON/STRETTON | E/GB/GB | ALLARD J2X 1952 |
| VANANTY/BLANPAIN/SIEBENTHAL | CH/B/CH | AUSTIN HEALEY 100 1955 |
| PINELLI | F | LOTUS IX 1955 |
| BESSADE/LAURENT/MAGNIN | F/F/F | GORDINI T24S 1953 |
| ARNOLD/GRAY | GB/GB | AC ACE 1955 |
| KALLINGER/CHALUPA | AUT/AUT | AUSTIN HEALEY 100 S 1955 |
| SPADINI/BLANPAIN/LANGER | CH/B/AUT | JAGUAR XK 140 1955 |
| BROAD | GB | JAGUAR XK 120 1951 |
| SELLYEI/EARLE/WANG | USA/USA/USA | JAGUAR Type D 1955 |
| ELOY/ELOY | F/F | AUSTIN HEALEY 100 M 1955 |
| BIEKENS/FAWE | NL/B | FERRARI 500 1955 |
| MCGLONE/GROSS/CLEGG | GB/USA/GB | ASTON MARTIN DB 3 S 1956 |
| PHILIPPE/ANASTASSIADIS/PESCARA | F/GR/F | COOPER T38 1955 |
| GIBSON | GB | CONNAUGHT AL/SR 1954 |
| FLATT/FLATT/COSBY | GB/GB/GB | ASTON MARTIN DB 2/4 1953 |
| BOUCHERON/BOUCHERON/BOUCHERON | B/F/F | FIAT 1500 Spéciale 1950 |
| DAVIES/FITZGERALD | GB/GB | LOTUS XI 1956 |
| DEVINE/TILLACK | GB/USA | FERRARI 500 MONDIAL 1956 |
| WENMAN | GB | JAGUAR Type C 1952 |
| SINGER | D | AC ACE Bristol 1954 |
| DUDLEY | USA | FERRARI 166 Inter 1950 |
| DELIGNY/DELIGNY/DELIGNY | F/F/F | PANHARD Monopole 1956 |
| RUCHETON/RUCHETON/RUCHETON | F/F/F | D.B DB Sport 1945 |
| HADFIELD | GB | JAGUAR Type C 1952 |
| JOHNS/GIBBON | GB/GB | JAGUAR XK 140 1955 |
| GREGSON/GREGSON | GB/GB | LOTUS XI 1956 |
| GROOM/CHISHOLM | GB/GB | JAGUAR XK 140 1955 |
| LAING | GB | ASTON MARTIN DB2 1952 |
| CRIPPA | I | FERRARI 340 MM 1953 |
| CURTIS/WOOD/MORRIS | GB/GB/GB | FRAZER NASH Le Mans Replica 1950 |
| CHAMBON/CHAMBON | F/F | MASERATI 300 S 1955 |
| SCHENK | D | MASERATI A6 GCS 1954 |
| YOULE/NEWALL/MEACHEM | GB/GB/GB | JAGUAR Type C 1953 |
| KAHN | F | ALLARD J2 1950 |
| WEBB | GB | JAGUAR Type C 1952 |
| TOMASETTI/PERROUD | I/F | MASERATI 150 S 1955 |
| STEUER/MIGUEL | COL/E | CADILLAC Sedan 1950 |
| FRANSSEN/FRANSSEN/FRANSSEN | NL/NL/NL | AC ACE Bristol 1957 |
| QUINTANO/SORNOSA/ARNAUD | E/E/F | FERRARI 166 MM 1950 |
| LESEUR/LESEUR/LESEUR | F/F/F | AC ACE Bristol 1961 |
| WILLIAMS | USA | CUNNINGHAM C4R 1952 |
| WALFORD/BUTLER/WINDSOR-PRICE | GB/USA/GB | ALLARD J2R 1953 |
| NEWALL/MEACHEM/YOULE | GB/GB/GB | JAGUAR XK 120 1951 |
| GRAY/ARNOLD | GB/GB | AC ACE 1954 |
| JONVILLE CHAROY/CHAROY | F/F | AUSTIN HEALEY 100 M 1955 |
| ROGERS/WOOLLEY | GB/GB | AUSTIN HEALEY 100 1956 |
Grid 3 1957 - 1961
| | | |
| --- | --- | --- |
| Driver(s) | Nationality | Car |
| SPAGG/SCOTTI | GB/CH | ALFA ROMEO Giulietta SZ |
| LINNEY/MARCAIS | GB/F | LISTER JAGUAR 2 Seater Comp 1959 |
| OTTEN/OTTEN | D/D | OSCA 1600 GTS Zagato 1960 |
| BRANSE/OFFERGELD | D/D | JAGUAR Type E 1961 |
| BEZ/HARDMAN | GB/GB | ASTON MARTIN DBR 1 1957 |
| SADELEER/SAGE | CH/CH | FERRARI 250 GT Berlinetta 1961 |
| FRANKE/SALEWSKI | D/D | ALFA ROMEO SZ 1959 |
| LA HAYE JOUSSELIN | F | ASTON MARTIN DB4 GT 1961 |
| DUDLEY | USA | FERRARI 250 GT TdF 1958 |
| CHILES/INGRAM | GB/GB | AUSTIN HEALEY 3000 1961 |
| RAVON | F | PORSCHE 356 Coupé 1960 |
| AUGIS/JOBERT | F/F | AUSTIN HEALEY 3000 1961 |
| HUGENHOLTZ | NL | MASERATI Tipo 61 Birdcage 1959 |
| FRIEDRICHS/CLARK | D/GB | ASTON MARTIN DP 212 1961 |
| FOUAN | F | JAGUAR Type E 1961 |
| RUDDLE/HOPE/GRICE | GB/GB/GB | CHEVROLET Corvette 1960 |
| GAYE | B | FERRARI 250 GT Berlinetta 1960 |
| PENILLARD/SGUBBI | F/F | PORSCHE 356 Coupé 1958 |
| MONTEVERDE | BR | JAGUAR Type E 1961 |
| GUICHET/GUICHET | F/F | ALFA ROMEO Giulietta SZT 1960 |
| FERNANDEZ/MIGUEL/BOHRER | E/E/E | PORSCHE 718 RSK 1959 |
| HALL/MARCQ/PRUNET | GB/B/F | AC ACE Bristol 1957 |
| URBAN/URBAN/URBAN | F/F/F | LISTER JAGUAR 2 Seater Comp 1958 |
| LEVENTIS/DRON | GB/GB | FERRARI 246 S 1960 |
| WANTY/PEETERS | B/B | LOTUS XI 1958 |
| GREEN/DAGGITT/PHILLIPS | ZA/ZA/ZA | M.G A 1960 |
| PASOLD/ROCHAT | GB/CH | AUSTIN HEALEY 3000 1961 |
| GOLDSMITH/GOLDSMITH | GB/GB | ASTON MARTIN DB4 GT 1960 |
| HALL/BRADFIELD | GB/GB | AC ACE Bristol 1959 |
| PEROU/PAOLETTI/STOPPANI | F/F/F | AUSTIN HEALEY 3000 1961 |
| EYEARS/LAYER | GB/USA | PORSCHE Abarth GTL 1960 |
| BOUZANQUET/DETROYES | F/F | LOTUS Elite 1960 |
| VAN DER KROFT/BELLINGER | NL/GB | MORGAN +4 1959 |
| BARAZI/VERGERS/MOULEY | DK/D | FERRARI Dino 246 S 1960 |
| BOURNE/PHILLIPS | GB/GB | MORGAN +4 Super Sport 1956 |
| BLASCO/LINEL/BONGIRAUD | F/F/F | OSCA MT 4 1957 |
| HALLAN/HALLAN | N/N | MORGAN Plus 4 SS 1963 |
| THORNTON/GARRETT | GB/GB | ASTON MARTIN DB4 GT 1960 |
| MAHMOUD/MAHMOUD/ZACCOUR | GB/RL/RL | ASTON MARTIN DB 4 GT 1960 |
| GELMINI | I | ALFA ROMEO Giulietta SZ 1961 |
| HORSMAN/LLOYD | GB/GB | LOTUS 17 1959 |
| CARON | F | AUSTIN HEALEY 3000 1961 |
| MAZOYER/MOUCHON TOUZE | F/F | MG A 1959 |
| BURT/HONEGGER | USA/USA | LOTUS XI 1958 |
| PATERSON/ACKLAM | GB/GB | LOTUS XI 1957 |
| BATT/FLOYD | GB/GB | JAGUAR Type E 1961 |
| HAQUETTE/VANLANDUYT | F/F | FERRARI 250 GT Berlinetta 1960 |
| CANE/CANE | F/F | LOTUS XI 1959 |
| LUNN/KEITH-LUCAS | GB/GB | LISTER JAGUAR 2 Seater Comp 1958 |
| LYNN | GB | LISTER JAGUAR 2 Seater Comp 1958 |
| RETTENMAIER/RETTENMAIER | D/D O | SCA MT 4 1955 |
| SCHENK | D | PORSCHE RS 61 1960 |
| WALKER/HARPER | GB | COOPER Monaco T61 1961 |
| THOULOUZE/GRAVIER/NIBART | F/F/F | LOTUS XI 1958 |
| HERBERT | GB | JAGUAR Type D 1955 |
| RICKETTS/SEWELL | GB/GB | LOTUS Elite 1961 |
| CHARAGIONI/DROULISCOS | GR/GR | LOTUS Elite 1961 |
| DAVIES/DAVIES | USA/USA | FERRARI 250 GT Berlinetta 1961 |
| VERQUIN/RICOUR | F/F | PORSCHE 356 B Carrera 2 1961 |
| PAUL/WELLS | GB/GB | MORGAN Plus 4 1959 |
| THALMAN | USA | PORSCHE 356 A GT 1959 |
| PETCH | GB | TRIUMPH TR3 1959 |
| GLASIUS/STÖHRMANN | NL/D | LOTUS Elite 1959 |
| PELETIES/MICHAELIDES | CY/CY | LOTUS Elite 1960 |
| WHALE/GUEST | GB/GB | JAGUAR Type E 1961 |
| KREMER/KREMER | CH/GB | MORGAN Plus 4 SS 1962 |
Grid 4 1962 - 1965
| | | |
| --- | --- | --- |
| Driver(s) | Nationality | Car |
| WRIGHT/COLASACCO | I/USA | ALFA ROMEO TZ 1964 |
| BELLM | GB | FORD GT 40 1965 |
| GLÄSEL | D | FORD GT 40 1965 |
| BRATKE/LOUISODER | D/D | FORD Shelby 350 GT 1965 |
| LAIDLAW/SCHRYVER | GB/GB | PORSCHE 904/6 1965 |
| SAGE/TRABER | CH/CH | JAGUAR Type E 1962 |
| FRERS | D | PORSCHE 904/6 1965 |
| MURRAY/BONDURANT | USA/USA | AC Cobra Daytona Coupé 1964 |
| DEVIS/MOLLEKENS | B/B | AC Cobra 1963 |
| CHILES/INGRAM | GB/GB | FORD GT 40 1965 |
| JUNNE/EISELE | /USA | PORSCHE 911 1965 |
| MERLIN/JOBERT | F/F | LOTUS Elan 1964 |
| HUGENHOLTZ/TAMBAY | NL/F | FORD GT 40 1965 |
| NEWEY/OSBORN | GB/GB | FORD GT 40 1965 |
| HOOPER/WOOD | GB/GB | TVR Grantura MK III 1963 |
| ECKFORD/BEIGHTON | GB/GB | SUNBEAM Tiger 1964 |
| MEYERS | B | FERRARI 275 GTB 1965 |
| BERTONI | F | PORSCHE 911 1965 |
| PIPER | GB | FERRARI 250 LM 1964 |
| NOBLET | F | FERRARI 275 GTB 1965 |
| ALBUQUERQUE/ALBUQUERQUE | P/P | BIZZARRINI A3/C 1963 |
| SADELEER/SAGE | CH/CH | FERRARI 275 GTB 1966 |
| WILHELM/GRANDIDIER | F/F | JAGUAR Type E 1963 |
| BESSADE/AGUILAR/MAHUL | F/URU/F | CD LM 64 1964 |
| WANTY/PEETERS | B/B | ALFA ROMEO TZ 1964 |
| MOLITOR/PICHLER | D/AUT | ABARTH 1300 OT 1965 |
| SPADINI/WILLIAMS | CH/GB | JAGUAR Type E 1964 |
| BENDALL/SHEPHERD | GB/GB | AC Cobra 1962 |
| BINNIE | USA | FORD GT 40 1965 |
| QUEFFELEC/ROGER | F/F | AC Cobra 1964 |
| NAHUM/THUNER | TR/CH | FORD Shelby 350 GT R 1965 |
| BENTZ/TRICHET/POULAIN | F/F/F | JAGUAR Type E 1962 |
| BATTELIER/BAILLY | F/F | FERRARI 275 GTB 1965 |
| BARAZI/VERGERS/MOULEY | DK/D | FERRARI 250 LM 1964 |
| GRAY/SZYKOWSKI | GB/F | DEEP SANDERSON 301 1962 |
| SIDERY-SMITH/ROGERS | GB/GB | M.G Le Mans 1965 |
| HAMPSON/BRADFIELD | GB/GB | SUNBEAM Alpine 1962 |
| ANSEMBOURG/FISKEN | B/SCO | BIZZARRINI A3/C 1965 |
| GERBER/GERBER | USA/USA | AC Cobra 1964 |
| LECOU/BARGE | F/F | FORD GT 40 1965 |
| GILES/AULERS | GB/GB | ISO A3/C 1964 |
| MILOE/MILOE | F/F | PORSCHE 904 1964 |
| FOURNIER | F | CD LM 64 1964 |
| PUREN | F | JAGUAR Type E 1961 |
| BLANPAIN/COURRIER | B/B | FERRARI 275 GTB 1965 |
| HUBIN/DURECU | F/F | FORD Shelby 350 GT 1965 |
| BERBERICH-MARTINI/MASS | D/D | CHEVROLET Corvette 1965 |
| BESSON/PECOLLO | F/F | ALPINE M 63 1964 |
| TOUROUL/BUREL/CHAPON | F/F/F | PORSCHE 911 1965 |
| BELLETESTE | F | JAGUAR Type E 1964 |
| REDELE | F | ALPINE M 64 1964 |
| SCHENK | D | PORSCHE 904 1964 |
| RUSH/WRIGHT | GB/GB | FERRARI 275 GTB 1965 |
| THOULOUZE/GRAVIER/NIBART | F/F/F | ALFA ROMEO TZ 1965 |
| GUTZWILLER/MESSNER/SALVADORI | CH/D/CH | ALFA ROMEO Giulietta SZ 1962 |
| HANDS/BALME | GB/GB | LOTUS Elan 26R GT 1964 |
| STEUER/MIGUEL/CORTES | COL/E/COL | FORD Shelby 350 GT 1965 |
| GOLD/BAKER | USA/USA | PORSCHE 904 1964 |
| LYNN | GB | AC Cobra 1963 |
| COPPENOLLE/DUBOIS/DUMONTEIL | B/B/F | FORD Shelby 350 GT 1965 |
| SUZUKI/KOTARO | J/J | LOLA GT 1963 |
| SMITH/GRUYS/DUBOIS | IRL/USA/B | SUNBEAM Tiger 1964 |
| LONGTON/INGMAN/DAVIS | GB/GB/GB | M.G B 1962 |
| COTTERET/REICHER | F/F | RENE BONNET Djet II CRB/ 1L 1963 |
| RENAVAND/DALLET/DALLET | F/F/F | PORSCHE 911 1965 |
| LUNDGREN/RIBADENEIRA | USA/ECU | FORD Shelby 350 GT 1965 |
Grid 5 1966 - 1971
| | | |
| --- | --- | --- |
| Driver(s) | Nationality | Car |
| NASTASI/MERZARIO | USA/I | ALFA ROMEO T33/3 |
| BARBOT/BAKER | P/GB | LOLA T70 MKIIIB 1969 |
| RICHRATH | D | PORSCHE 906 1966 |
| KOZKA/OSTMANN/SCHUMACHER | D/D/D | PORSCHE 914/6 GT 1970 |
| LAIDLAW/SCHRYVER | GB/GB | CHEVRON B 16 1970 |
| CAZALIERES/SCWAB | F | FERRARI 512 S 1970 |
| ZUMTOBEL | AUT | PORSCHE 906 1966 |
| BESSON/DOUGNAC | F/F | ALPINE A 210 1966 |
| FELLNER/LECHLER | AUT/D | PORSCHE 906 1965 |
| SHELDON | GB | CHEVRON B 16 1970 |
| COLL/CRUVELIER | F/F | PORSCHE 911 1966 |
| MERLIN/MORICEAU | F/F | LOLA T70 MKIIIB 1969 |
| STROLL/LONGHI | CDN/USA | FERRARI 512 M 1970 |
| MABEY/VOLK | USA/USA | FORD GT 40 1966 |
| SCHACHTSCHNEIDER | D | PORSCHE 914/6 GT 1969 |
| DAVIS/JARDINE | GB/GB | MARCOS Mini GT 1966 |
| DEVIS/MARTIN | B/B | ALFA ROMEO Tipo 33/2B 1968 |
| ROCHER/CRUBILE | F/F | PORSCHE 906 1966 |
| MONTEVERDE | BR | LOLA T70 1969 |
| THADANI | IND | FERRARI 275 GTB/C 1966 |
| MERIAN/DEGAND | B/F | LIGIER JS 1 1969 |
| HAASE/ROSSIAUD | F/F | FORD Capri 2600 RS 1970 |
| GUILLOT/PELISSIER | F/F | CHEVRON B16 1970 |
| LUCO/BARTH/CRUBILE | CH/D/F | PORSCHE 908/3 1971 |
| GUITTARD | F | PORSCHE 906 1966 |
| EISSNER-EISSENSTEIN/HUBER | AUT/AUT | PORSCHE 910 1967 |
| RICHARD | F | PORSCHE 906 1966 |
| MAYSTON-TAYLOR | GB | FORD GT 40 1968 |
| GOODMAN/BECK/COTTER | USA/USA/USA | CHEVROLET Corvette 1971 |
| FAGGIONATO/NICOLET | MC/F | COSTIN NATHAN GT 1968 |
| NAHUM/THUNER | TR/CH | FORD GT 40 1968 |
| BENTZ/TRICHET/POULAIN | F/F/F | ALFA ROMEO 33/2 Daytona Spider 1968 |
| COINTREAU/MIEULLE/ROCHEBOUET | F/F/F | DINO 246 GT 1969 |
| BARAZI/VERGERS/MOULEY | DK/D | PORSCHE 917 1970 |
| HOLLFELDER/BALDWIN | USA/GB | DEEP SANDERSON 302 1968 |
| BOS/DONCIEUX/DONCIEUX | F/F/F | FORD GT 40 1966 |
| SCHRYVER/HADFIELD | GB/GB | CHEVRON B 6/8 1967 |
| BAMFORD/GREEN | GB/GB | FORD GT 40 1965 |
| HOLLFELDER/BROWN | USA/USA | FERRARI 512 M 1971 |
| LECOU/ANSEMBOURG | F/B | FORD GT 40 1968 |
| JANKOWSKI | GB | LIGIER JS 3 1971 |
| CARON | F | CHEVRON B8 1968 |
| STEPAK/BIANCHI | F/F | ALPINE A 210 1966 |
| URCIUOLI/LANG | USA/USA | FORD GT 40 1969 |
| FERRAN/BENAROYA | F/F | ISO IR 300 1968 |
| STEPAK/STEPAK/BIANCHI | F/F/F | ALPINE A 220 1969 |
| DEUTSCH/BARTH | AUT/D | PORSCHE 908 1969 |
| CHOQUE/VAN EEKERT | F/F | FORD Shelby 350 GT 1966 |
| DUBLER/HAUSER | CH/CH | CHEVROLET Corvette 1968 |
| BELLETESTE | F | CHEVROLET Corvette 1969 |
| FRANCE/CHATEAUX | F/F | LOLA T70 1969 |
| FLETTNER/FLETTNER/KUPKA | D/D/D | PORSCHE 908/3 1970 |
| NOON/ARNOTT/JACKSON | USA/USA/USA | PORSCHE 914/6 GT 1970 |
| ROSINA/MONDINI | I/I | LOLA T70 1969 |
| DZIEMBOWSKI | D | FERRARI 275 GTB/C 1966 |
| ESCANDE | F | LOLA T212 1971 |
| QUINIOU/HITCHINS/FILHOL | F/GB/F | CHEVRON B 16 1970 |
| MALLOY | GB | FORD GT 40 MK IV 1967 |
| LEROY | F | FERRARI Dino 246 GT 1973 |
| MATHAI/JODEXNIS | D/D | PORSCHE 914/6 GT 1970 |
| CASOLI/DELORENZI | I/I | PORSCHE 908 1968 |
| SCHRAUWEN/SCHRAUWEN | B/B | CHEVRON B8 1968 |
| WARD/FOSTER | GB/GB | CHEVRON B8 1968 |
| BERTHE/CHINA/SAMON | F/F/F | PORSCHE 911 1970 |
| CIAURRIZ/CIAURRIZ/MORENO MURUVE | E/E/E | BIZZARRINI 5300 GT 1967 |
| TONETTI/BOMPANI/SILVA | I/I/I | CHEVRON B8 1968 |
Grid 6 1972 - 1978
| | | |
| --- | --- | --- |
| Driver(s) | Nationality | Car |
| CAJANI/GAMBI/LABELLA | I/I | ALFA ROMEO 33TT |
| ALLISTER | USA | GULF Mirage 1972 |
| BARTH/OSTMANN/KNORR | D/D/D | PORSCHE 935 K2 1977 |
| SCHICKENTANZ/OSTMANN | D/D | PORSCHE 911 RSR 3,0l 1974 |
| SCHUMACHER/KOZKA | D/D | PORSCHE 911 RSR 3,0l 1974 |
| TRABER/SIEBENTHAL | CH/CH | PORSCHE 911 RSR 2,8l 1973 |
| RICHRATH/RICHRATH | D/D | PORSCHE 911 RSR 3,0l 1973 |
| JAUSSAUD/RAGNOTTI/SERPAGGI | F/F/F | ALPINE A 443 1978 |
| FÖVENY/ROITMAYER | AUT/AUT | PORSCHE 911 RSR 3,0l 1974 |
| KEINER/JOHNSON/SCALLI | USA/USA/USA | PORSCHE 911 RSR 3,0l 1974 |
| COLL/CRUVELIER | F/F | GRAC GOTTI MT 20 1974 |
| ELLIOTT/UNDERWOOD/ELLISON | GB/GB/GB | BMW 320i Gr.5 1977 |
| MEINERS/COMAR/DRIBAULT | I/F/F | ALFA ROMEO 33TT12 1974 |
| BIRCHENHOUGH/ALBOROUGH | GB/GB | LOLA T290 1972 |
| RUPP/BOYER | F/F | PORSCHE 911 RS 2,7l 1973 |
| CATT/WARD | GB/GB | BMW 2002 Turbo 1974 |
| CALDERARI/BRYNER | I/CH | PORSCHE 934 1976 |
| PERRIER/GONTHIER | F/F | PORSCHE 911 RSR 2,8l 1973 |
| BIRRANE/SMITH | GB/USA | DE CADENET 1977 |
| WANG/MACALUSO | GB/I | FERRARI 308 GT4 Le Mans 1974 |
| DEGAND/MERIAN | F/B | FERRARI 365 GTB/4 Gr.IV 1974 |
| THEVENET/SIEBENTHAL | F/CH | PORSCHE 911 RS 3,0l 1974 |
| GUILLOT | F | LOLA T292 1973 |
| LUCO/BARTH/CRUBILE | CH/D/F | PORSCHE 936 1977 |
| RUIZ-PICASSO | F | PORSCHE 935 1977 |
| DENZER/TOGEL | D/D | BMW 3.0 CSL 1974 |
| PERRIER | F | PORSCHE 934 1976 |
| BRYAN/BRYAN | USA/USA | CHEVRON B 36 1975 |
| SKIDMORE/VEGHER/LEONARD | USA/USA/USA | LOLA T286 1976 |
| GADAL/LALOGE/LEBEUVE | F/F/F | PORSCHE 911 RS Gr.IV 1973 |
| GAUDARD/DESCOEUDRES/PIAGET | CH/CH/CH | PORSCHE 935 K2 1978 |
| SIMMENAUER/TINSEAU | F/F | LOLA T296 1974 |
| LECOURT | F | PORSCHE 911 RSR 2,8l 1973 |
| CAFFI/SALA/YAH-MAN | I/I/I | PORSCHE 911 RSR 3,0l 1973 |
| RATCLIFF | GB | CHEVRON B 26 1974 |
| LENFANT/ANDRUET/GUINAND | F/F/F | INALTERA 1976 |
| TOVEY/WARD | GB/GB | LOLA T290 1972 |
| TITFORD/REEVES | GB/GB | FORD Capri 2600 RS 1972 |
| AUDI/BUSTROS | F/RL | BMW CSL Luigi Gr.2 1975 |
| DACREMONT/POPPER | F/CH | LANCIA Stratos 1974 |
| WEGNER-BSCHER/KOELL | D/D | PORSCHE 911 RSR 3,0l 1974 |
| MILOE/MILOE | F/F | PORSCHE 911 RSR 3,0l 1974 |
| MORTIER | B | BMW 3.0 CSL 1977 |
| BURCKHARDT/STRÄHL | CH/CH | SAUBER C 5 1976 |
| BARGIGLI/CASTELEIN | B/B | PORSCHE 911 RS 2,7l 1973 |
| ROSSIAUD | F | CHEVRON B 36 1978 |
| FAILLE/CHATILLON | F/CH | PORSCHE 911 RSR 2,8l 1973 |
| GRISON/SURTEAUVILLE | F/F | WM P 77 1977 |
| HODGES | GB | DUCKHAM'S LM 1972 |
| KOZKA/GLÄSEL | D/D | PORSCHE 911 RSR 2,8l 1973 |
| LESSEPS | F | PORSCHE 911 RSR 2,8l 1973 |
| SCHLEIFER/WUNSCH | D/D | LOLA T294 1974 |
| KNAPFIELD | GB | FERRARI 365 GTB/4 Gr.IV 1973 |
| OLLIVIER | F | PORSCHE RSR 1974 |
| PAUWELS/PAUWELS/STIEVENART | B/B/F | PORSCHE 934 1976 |
| MAHE | F | LOLA T280 1972 |
| BORNHEIM/WIERICHS | D/D | PORSCHE 911 RSR 3,0l 1975 |
| WETZEL/SCHICKENTANZ | D/D | PORSCHE 911 RSR 3,0l 1975 |
| LEMBO/STIEVENART | F/F | PORSCHE 911 RSR 2,8l 1973 |
| MATHAI | D | LOLA T290 1972 |
| LACAUD/MERIAN | F/B | LOLA T294 1974 |
| MACARI | GB | PORSCHE 911 1974 |
| MOREAU/LANGIN | F/F | PORSCHE 911 RS 2,7l 1973 |
| FAGGIONATO/NICOLET | MC/MC | CHEVRON B 21 1972 |
| HALL/DELANE | GB/USA | CHEVRON B 19 1971 |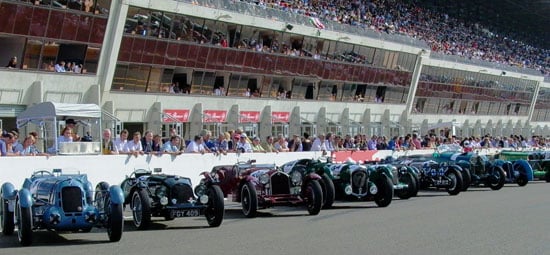 Story/Photos - Classic Driver