Launch of The Segrave Club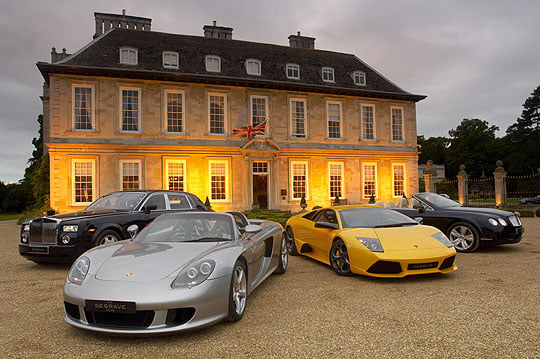 Supercar clubs, where members have access to a fleet of extra-special cars without any of the headaches of ownership, are not new – but up until now, they've faced a common problem. According to Nick Hancock, Chief Executive of the new Segrave Club which was officially launched on 9th October, "80% of club members only want to drive the top 20% of the cars".

The answer? Well, according to Hancock, it's two-fold: more exciting cars, and far greater availability to members. Anyone who has seen the Segrave Club's 'taster' in the windows of Harrods, where a Segrave Ferrari 599, Mercedes McLaren SLR and Lamborghini Gallardo have been on display since 29th September, will know that the new club has some extraordinary cars in its fleet. But these are not simply the 'top' supercars, an unrepresentative highlight of the more everyday cars available to members… no, the fact is that the Segrave fleet doesn't include any lightweights. At all. At launch in January, in fact, the fleet will consist of:

Porsche Carrera GT
Mercedes McLaren SLR
Rolls-Royce Phantom (chauffeur-driven, if required)
Lamborghini Murciélago LP640
Lamborghini Gallardo Superleggera
Ferrari 599 GTB
Ferrari 430 Spider
Aston Martin DBS
Bentley Continental GTC
Maserati Quattroporte Sport GTS (chauffeur-driven, if required)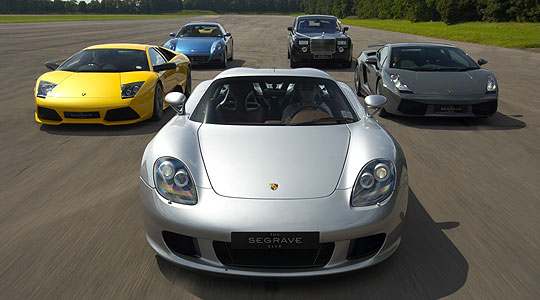 By providing only the most sought-after cars and limiting the number of members, the Segrave Club aims to offer unprecedented access to the world's most desirable supercars. But as the list shows, they're not limited to two-seater sports models. "We'll be heavily led by our members when deciding which cars to acquire," says Nick Hancock. "If we're going to put together a 'chocolate box' of supercars to choose from, our members are likely to want access to at least some four-seaters, such as the Phantom or Quattroporte – which can either be chauffeur-driven, or used by members to take their families and friends for a drive."

Having set up the first of the supercar clubs from scratch and spent seven years running it, Hancock probably understands the market better than anyone. "I recognise how the needs of the supercar enthusiast have evolved," he says. "The Segrave Club has a level of access three times higher than any of the competition. We have the finest selection of high-performance and special-production vehicles; no makeweights and no need to put up with what's available. Segrave removes the burden of ownership and provides all the social advantages of a club. No depreciation, no insurance, no trips to the garage. For those that are serious about driving these cars, it's the only place to be."

The Club is funded by a real Who's Who of the City and, since it intends to remain an extremely private members' club, a waiting list is already building for when the club goes live in January. With a clubhouse in Sir Henry Segrave's old showroom in Knightsbridge and a City base at Armoury House, home to the Honourable Artillery Company, the Segrave Club has set a new standard in its marketplace.

The annual membership fee starts at £16,000. For further information, call the Segrave Club on 020 0200 9956 or see www.segraveclub.com.
Text - Charis Whitcombe

Photos - The Segrave Club
---
ClassicInside - The Classic Driver Newsletter
Free Subscription!