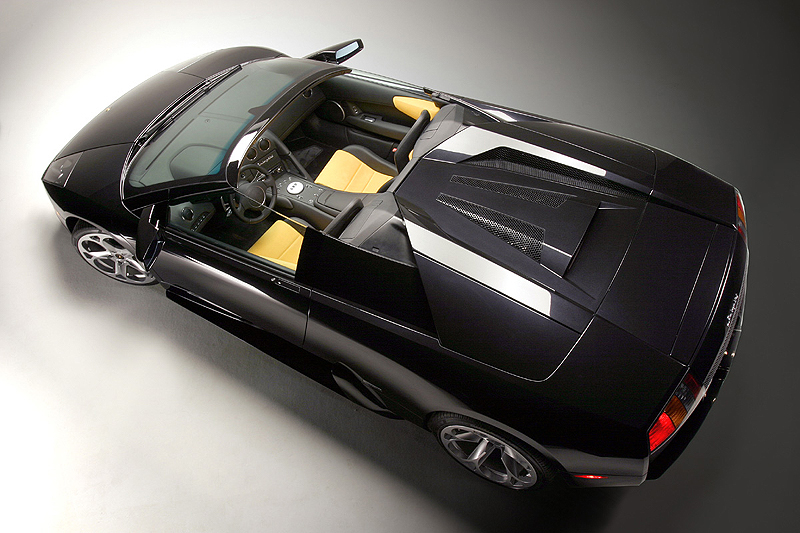 2 March 2003…Automobili Lamborghini has unveiled the Lamborghini Murciélago Roadster, a derivative of the Murciélago coupé, at the 2004 Geneva Motor Show. Originally presented as a concept car at the Detroit Motor Show in 2003, the roadster version of the 200 mph super car has already generated significant worldwide interest.
Continuing the tradition of Lamborghini's 12-cylinder roadsters, which have included the Miura and the Diablo, the Murciélago Roadster is a direct descendent of the coupé version. Featuring the unmistakable Lamborghini styling, it harnesses the same power and speed, and delivers the same exceptional handling and safety features as the coupé. Designed for open-top driving, it includes a manually fitted roof.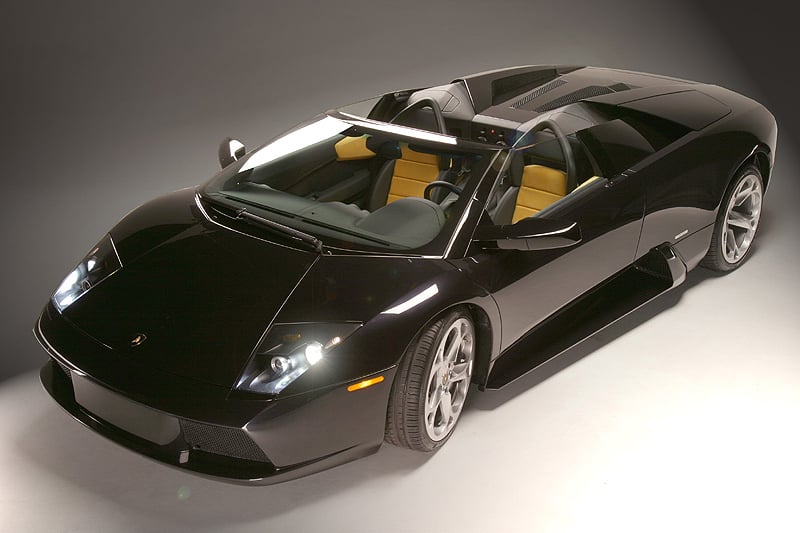 The Lamborghini Murciélago 12-cylinder, 6.2 litre aluminium alloy engine produces 570 bhp at 7500 rpm, and 650 Nm torque (479 lb/ft) at 5400 rpm. The Lamborghini Murciélago can exceed 330 km/h (over 200 mph) and accelerate from 0-100 km/h in 3.8 seconds. Production will commence in the second half of 2004, with first UK deliveries in spring 2005 and a list price circa £190,000.
Text/Photos: Lamborghini