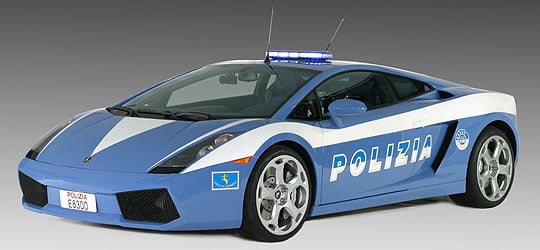 The Italian State Police are now proud owners of a high-performance patrol car. To celebrate the force's 152nd anniversary, Italian supercar manufacturer Lamborghini has produced a special version of the Gallardo in the famous blue and white livery of the 'Polizia di Stato'. Displayed from 14 to 16 May 2004 at the Piazza del Popolo in Rome, and complete with blue lights and sirens, it's the world's fastest police car.
With 500bhp under the engine-cover, the car should be more than enough for the 'Polizia Stradale' (Italian traffic police) on the Salerno-Reggio-Calabria autostrada. The car is equipped with an extensive emergency resuscitation pack (defibrillator etc) and can also be used for (very) high-speed transport of blood, plasma and replacement organs.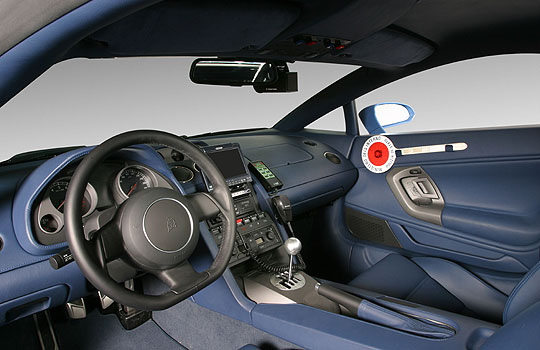 The car also carries full Police radio and communications equipment such as a satellite navigation system (via GSM telephone), VHF radio, and two special technical systems developed for the Italian Police; "Provida" which connects the car to the national criminal record database and "Elsag", an automatic numberplate recognition system.



Text: Jan Richter
Photos: Lamborghini