Lamborghini Blancpain Super Trofeo: New rules for 2012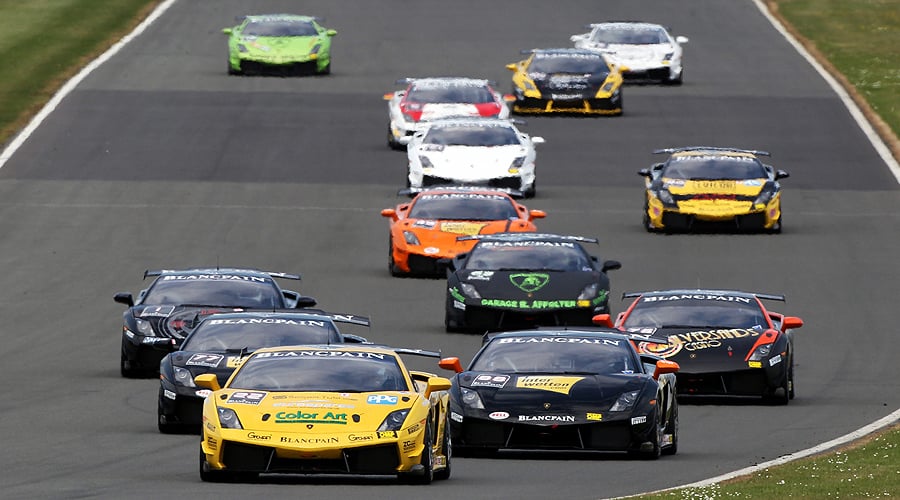 Next year, the 'fastest one-make series in the world' will see not only a separate championship in Asia but also important rule-changes removing 'hired-gun' professionals – it will, truly, be a series for the Gentleman Driver.
The changes were announced in principle by Lamborghini President Stephan Winkelmann at the end-of-season, Lamborghini Blancpain Super Trofeo finale in Barcelona.
For 2012, only amateur drivers with Bronze or Silver FIA licences will be allowed to race, meaning that professional drivers will no longer be eligible in the Lamborghini Blancpain Super Trofeo. In Europe, a racing weekend will comprise two 60-minute practice sessions, a 40-minute qualifying session and two 50-minute races. In Asia, a similar format will be run with minor technical changes to meet local regulations.
The cars remain unchanged for 2012, with the sole exception of the adoption of centre-lock wheels. Tyre changes are not permitted under Lamborghini Blancpain Super Trofeo rules, but the feature will enhance the model's suitability for other race series.
The 2012 European season opens with a round at Monza on 15 April.
Text: Classic Driver
Photos: Lamborghini