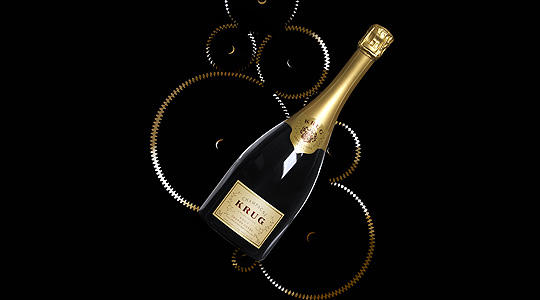 The most expensive bottle of Champagne ever sold at auction changed hands on 28th March, at Acker Merrall & Condit's sale in Hong Kong. The 1928 Krug, one of the last bottles of this vintage storied in the cellars of the Krug Collection, went for 164,560 Hong Kong Dollars (US$21,200).
Serena Sutcliffe of Sotheby's explained that the 1928 Krug is "one of the greatest Champagnes ever made". The weather of 1928 was the ideal combination of sun, heat, dryness and rain and, when picked at the end of September, the grapes offered a perfect balance of high sugar content and high acidity – important for a long ageing process. And indeed the Champagne was aged for many years before being released: Krug 1928 was on sale in the UK when war broke out in 1939.
Since then, the Champagne is said to have 'grown in ampleness, depth, complexity and developed stunning notes of apricot and honey, yet retaining its vibrations and fresh lively finish with even a nice, yet moderate, mousse'.
See www.krug.fr.
Text: Charis Whitcombe
Photo: Krug
---
ClassicInside - The Classic Driver Newsletter
Free Subscription!