Kleemann GTK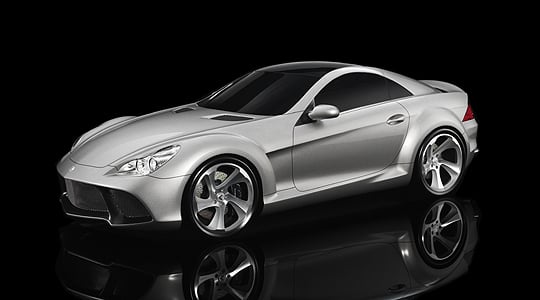 The GTK concept car is a design take on the Mercedes-Benz SLK 55 AMG from the Danish company Kleemann. The 'top-secret' GTK project was led by Christian Brandt, the internationally experienced automotive designer, and is the first time that Kleemann has created a complete car. Previously, the company specialised in producing enhancements for existing Mercedes-Benz models.

Says Christian Brandt, "The design of the GTK is based on the Kleemann design code of elegance and simplicity, acknowledging the Nordic traditions of simple, organic shapes."

It features carbonfibre body panels plus many of Kleemann's existing high-performance products, such as the Kompressor system, alloy wheels, brakes, etc. These have been developed and tested since 2005 on an SLK 55 AMG, the car on which the GTK is structurally based. The aim has been to offer the everyday reliability, safety and comfort for which Mercedes-Benz is known, and then develop specific elements of the car's design and performance.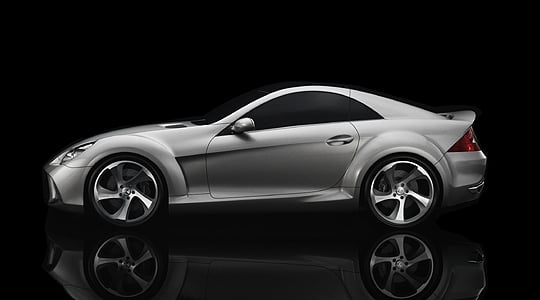 Featuring the normally aspirated SLK 55 AMG engine fitted with a complete Kleemann Kompressor system, the GTK boasts 533bhp and 700Nm of torque. The power is transferred to the road through a 7-speed automatic gearbox, a Kleemann limited-slip differential and ultra-low-profile Toyo T1-R tyres on 20in Kleemann alloy rims. The 0-62mph sprint takes 3.7 seconds and the brutal acceleration continues right up to the electronically limited top speed of 186mph (300km/h). The front brakes feature 380mm vented discs with 8-piston fixed aluminium calipers, while on the rear are 345mm vented discs with 4-piston fixed aluminium calipers.

Kleemann is not currently not planning mass production of its new GTK.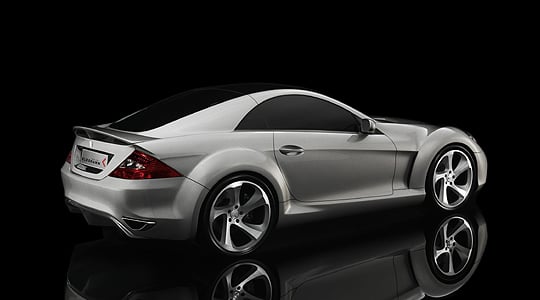 Text - Charis Whitcombe
Photos - Kleeman

---
ClassicInside " The Classic Driver Newsletter
Free Subscription!