JD Classics: Breakfast at JD's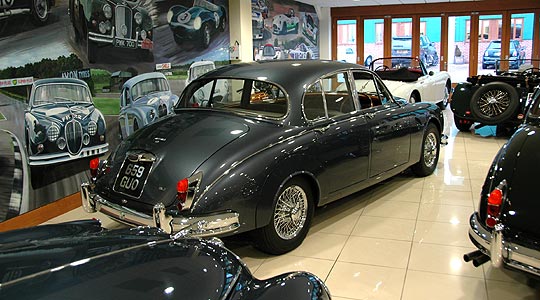 Arriving at JD Classics on 8th November for the outfit's regular 'Breakfast at JD's' event, I was – as a first-time visitor – immediately stunned by the sheer scale of the business: five vast buildings with multiple floors.
We had come primarily to hear a talk by Britain's legendary race-car constructor of the late 1950s, Brian Lister. But just as fascinating, for someone who's never been to the Maldon, Essex-based premises before, is the tour of JD Classics' purpose-built sales and engineering complex. The full extent of the enterprise is enough in itself to blow the mind of a classic car enthusiast, not to mention the pristine cleanliness of the work areas, the period photography covering every available wallspace and, last but far from least, the cars themselves.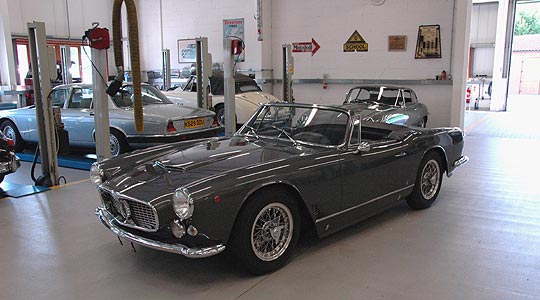 I wouldn't want to hazard a guess as to how many cars, in total, are sitting in those ultra-clean showrooms and workshops but proprietor Derek Hood says it's around 300. And while JD Classics is known primarily as a Jaguar specialist, there's plenty more besides the XKs, the D-types, the Mk2s and Hood's own XJR-10 and XJR-11 Group C cars. To name but a few, we spotted an early post-War Bentley Continental and a very rare, very valuable, pre-War Brough Superior motorbike. There was even Jenson Button's much-publicised Bugatti Veyron in there, attracting the interest of a certain type of buyer.
Sales, servicing, parts, engineering, restorations and top-flight modifications – JD does it all. Not to mention concours preparation. Customer Robin Green, for example, was a class winner at Pebble Beach this year, with the SS100 that JD Classics looks after for him.
But despite these heady heights of success, Derek Hood and his right-hand man, Sales Executive Carl Moss, take great pains to emphasise their 'no job too small' approach. "Derek and I are normal, friendly, approachable guys," says Moss. "Some people are put off by the mega set-up and assume that all our customers are buyers in the £250,000 price bracket. That's just not the case. We're more than happy to take on the £1000 jobs, too.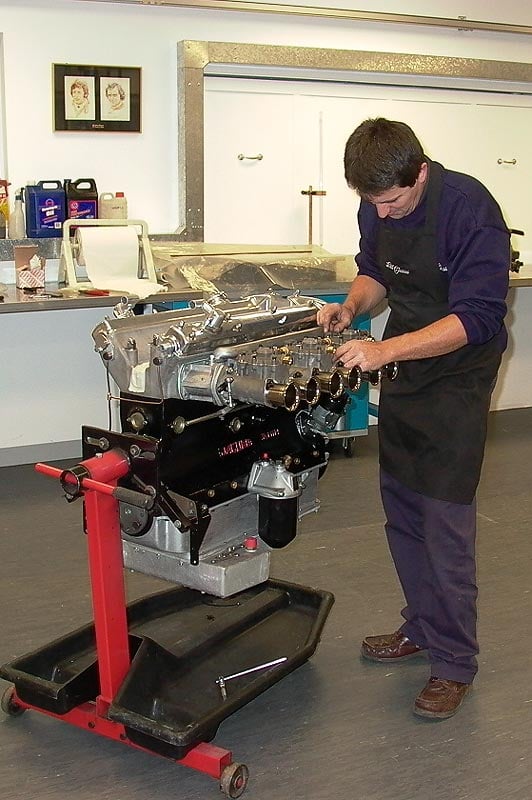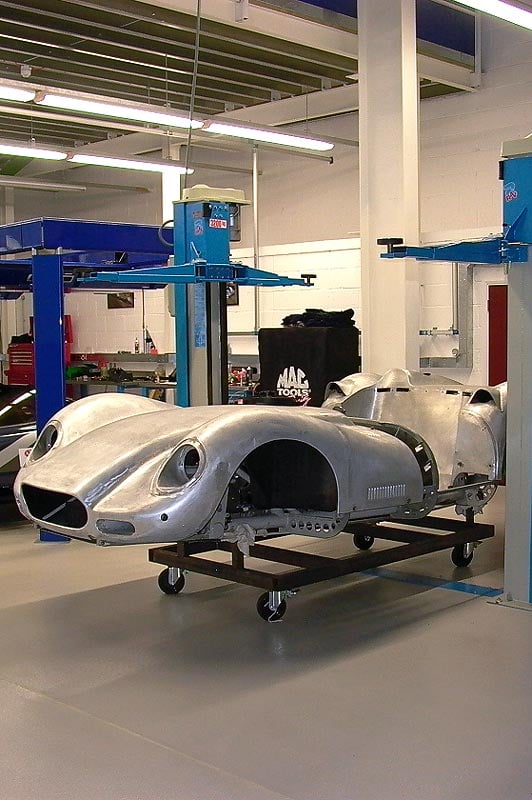 "We've been inspired by the American way of doing things: at Pebble Beach, we love the way the clubs hold their own meetings, firing up the enthusiasm of the general public. That's the idea of our breakfast events, where a good 90% of visitors are local people who just want to have a look round. When you work here every day, you can get blasé about the cars and it does us good to see their reactions. But there are also some buyers who want the chance to have a quiet look without feeling they're going to be 'sold' to. We take a very low-pressure approach." (Entry is free, with bacon sarnies and hot drinks on sale.)
Previous Breakfast at JD's speakers include Win Percy and land speed record holder Andy Green, but on 8th November it was the turn of Brian Lister. Interviewing him for the benefit of the large crowd of guests was Tony Dron, who encouraged Lister to talk of his early days – and, of course, his hugely successful partnership with the remarkable Archie Scott Brown. It emerged in conversation that Brian was heavily influenced by the Mercedes-Benz W125 and W154 Grand Prix cars of the 1930s when he designed his spaceframe chassis. The Lister's de Dion rear suspension arrangement followed a similar line of thinking, too.
Sitting in front of the platform were two Lister Knobblies and a Lister Costin, the perfect accompaniment to Brian's stories of how he designed the characteristic sunken windscreen to overcome the new FIA rules for 1958 regarding screen height in international sportscar racing. As a result, the Lister had very low wind resistance at high speed.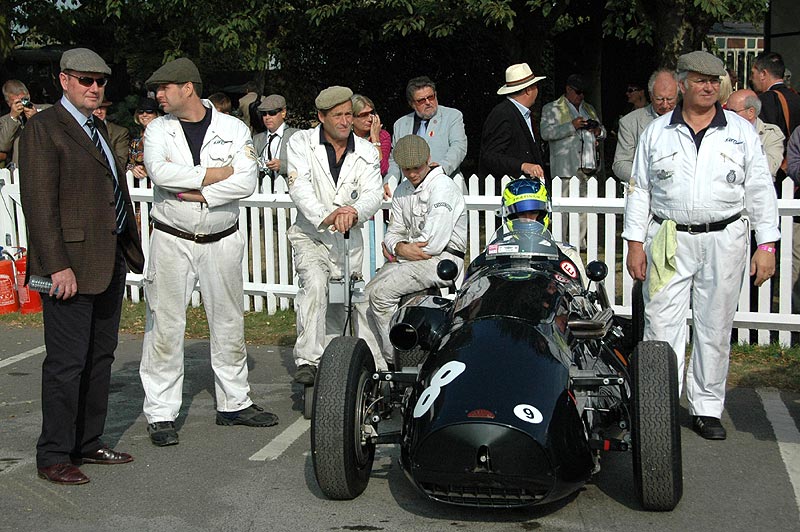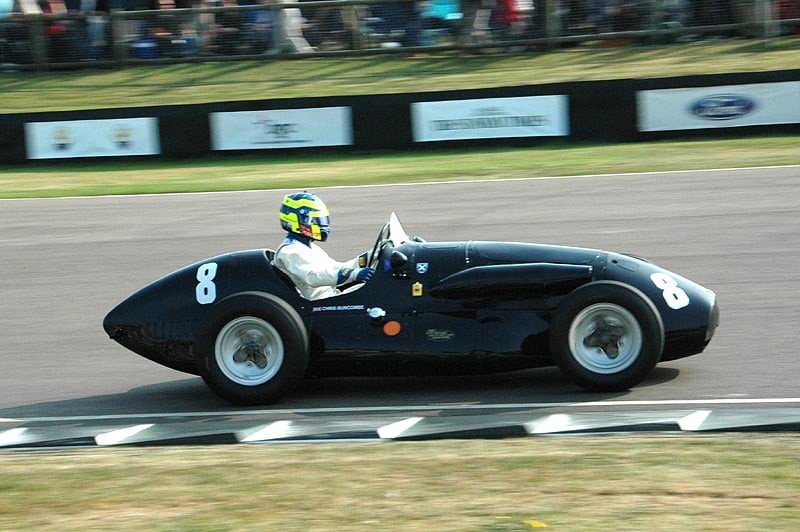 The JD Classics race team at this year's Goodwood Revival. Regular driver Chris Buncombe is behind the wheel of a Connaught A-type
"
Autosport
wasn't very complimentary about the looks at the time," added Dron, "but they did admit that it was the quickest new sports-racing car around in 1958. Incidentally, how did the name 'Knobbly' come about?"
Lister
explained that the wife of his customer,
John Coundley
, said "Oh, what a lovely knobbly thing!" when she first saw it. And the name stuck.
Brian Lister's
talk lasted around 45 minutes, with a break for the Remembrance Day 2-minute silence. Both before and after the speaking, many of
JD Classics
' 30 staff and technicians were on hand to show visitors around the purpose-built premises and answer the many queries.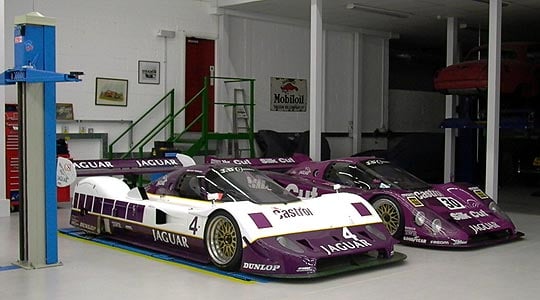 "We're hoping to hold another breakfast event in January or February," said Carl Moss. "It's the perfect time to rekindle everyone's enthusiasm, before spring arrives."

For more information on JD Classics, and the Breakfast at JD's events, see www.jdclassics.co.uk.
Please click HERE to see all JD Classics's cars for sale in the Classic Driver car database.
JD Classics
Wycke Hill Business Park
Wycke Hill
Maldon, Essex CM9 6UZ
UK

Tel: +44 (0)1621 850370
Email:

[email protected]
Text: Charis Whitcombe
Photos: Classic Driver
---
ClassicInside - The Classic Driver Newsletter
Free Subscription!