Icon Motors Bronco: An American legend resurrected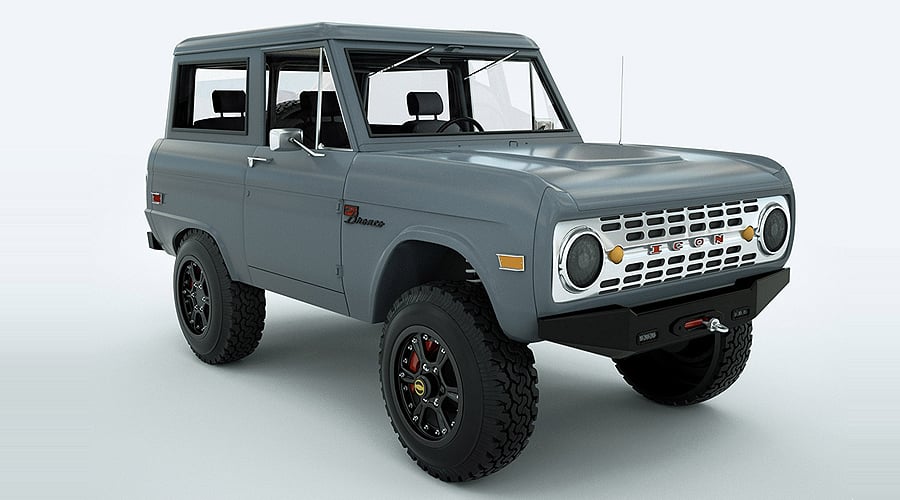 12 June 1996 was a sad day for many Americans: it was the day the last ever Ford Bronco rolled off the production line, consigned to history in favour of the more modern Expedition. Until, that is, Los Angeles-based 4x4 resurrection specialist ICON got hold of five first-generation examples.
Before commencing any work on project Bronco, Jonathan Ward and his team met with various Ford employees to discuss matters such as design language and heritage. Ford was impressed by the project and decided to give Ward and his team its support, in the form of archival information, and CAD files, as well as technical assistance for the engine: the 412HP 5.0 V8 found in the 2012 Ford Mustang GT.
Once the five first-generation (1966-77) donor vehicles had been sourced – all with original paint and uncut fenders – an email was sent to previous ICON customers, with a brief description of the project, along with a sketch. Within 72 hours all five had been sold, each with slight design variations; the customer could specify the colour, transmission and roof configuration, but ICON asked them to leave the rest up to the designers.
Have a look through our slideshow below for more pictures of the ICON Motors Bronco.
Text: Joe Breeze
Photos: www.cardomain.com / Icon Motors