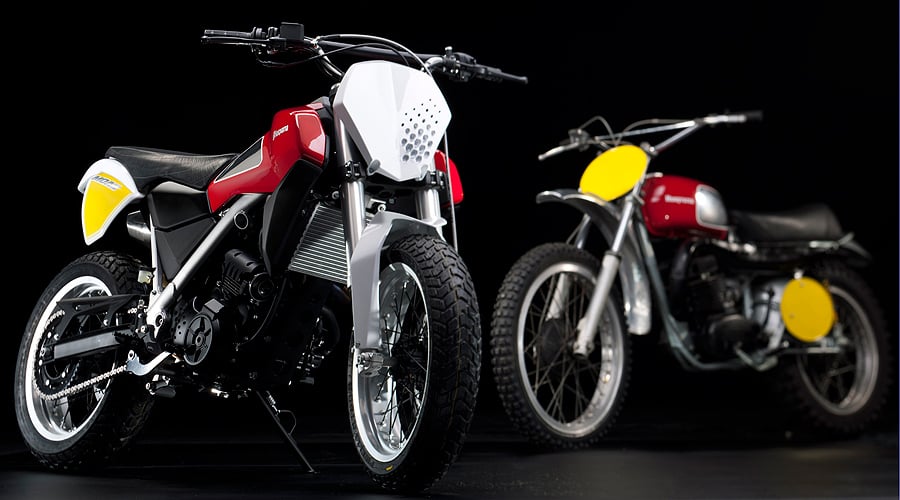 At this year's Milan Motorbike Show, Swedish motorcycle manufacturer Husqvarna is showing off its experimental side. The BMW subsidiary's Moab concept study – named after a desert in the United States – is intended to bridge the gap between the past and future in style.
The bike takes its visual cues from the scramblers of the 70s, which were used to venture through the uncertain terrain of unpaved roads and forests. The red and white paint scheme is a reference to the historic Husqvarna 400, which was owned by Steve McQueen and seen in the 1971 documentary 'On Any Sunday'. The scrambler was a popular type of bike in the U.S. during this era, and the Moab concept may be a precursor to an attempt by Husqvarna to resurrect the genre.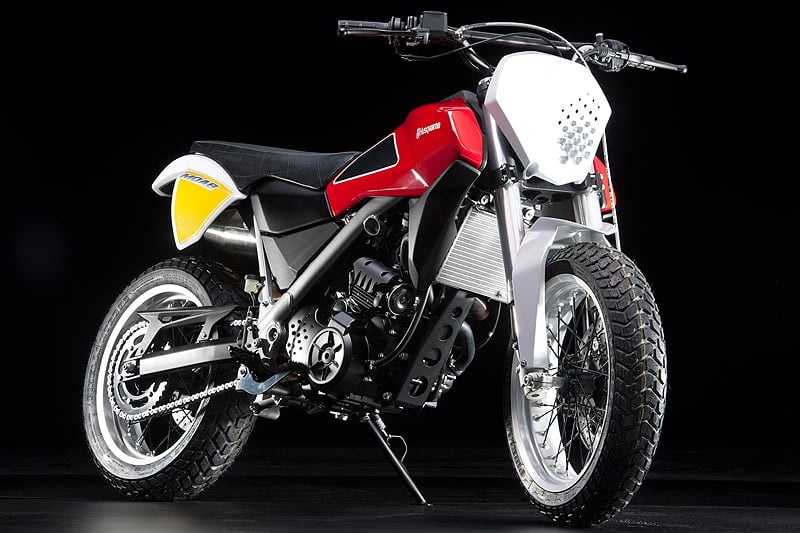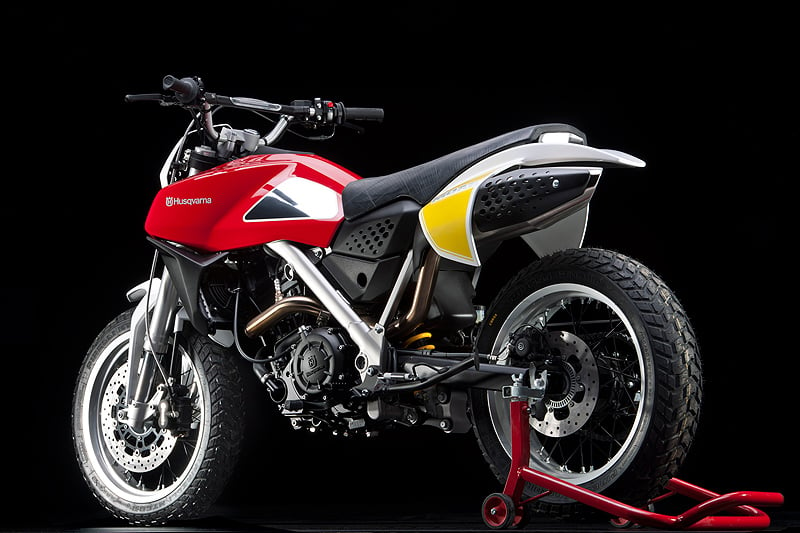 As the Moab's 650cc heart beats, on-board data is transmitted to the rider via digital instrumentation. A pair of 17-inch wheels shod in chunky off-road tyres ensure that the concept bike forgives all but the most hostile terrain, and anchorage is provided by perforated disc brakes at each end. A narrow seat and raised exhaust sculpt the bike's rear end, while at the front an innovative LED headlight arrangement sits proud of the wide handlebars. The 400's yellow start-number plates are also a reminder of past glory.
Text: Classic Driver
Photos: Husqvarna