Husqvarna Concept Strada: City, country, cross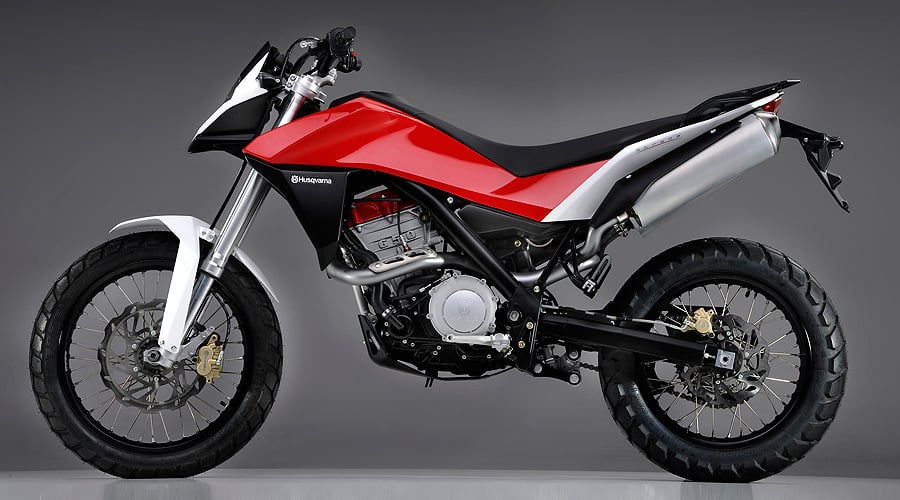 Shortly after revealing its heritage-inspired MOAB concept, BMW-owned Husqvarna Motorcycles has previewed another experimental bike: Concept Strada.
Though billed at the Paris motor show as a concept motorcycle, the Swedish manufacturer freely admits that production of the Strada is imminent. The target audience is described as 'youthful on-road motorcyclists', who will be attracted by 'its sharp styling, fun handling and great road manners'.
Combining a trusted 650cc BMW engine (used most recently in the BMW G650 GS) with a low dry weight of around 170kg, the Strada looks fit to live up to its billing. Husqvarna's engineers have given the Bavarian engine a tweak and power boost, and the result is said to display 'extremely lively' characteristics.
Performance figures are yet to be confirmed, but in BMW's range the 650cc single-cylinder produces between 48-71HP. Expect the new Husky's output to be at the higher end of this range, and perhaps even a little more.
In keeping with the Strada's youthful audience, Husqvarna has promised a wide range of accessories available when the 'street' bike reaches the market in 2012.
Text: Joe Breeze
Photos: Husqvarna