H&H at Buxton, Derbyshire Dec 9/10 2003 - Review
It was not the 'celebrity' cars at H&H's December auction that provided the top sellers. With the ex-HRH King George VI Daimler DB18 failing to find a new buyer (though bid to £78,000) it was down to the 1931 Bentley 4.5 Litre Open Tourer and 1985 Mikkola/Hertz ex-works Audi Quattro SWB tieing to take overall honours. Both sold for an identical £96,750 including buyer's premium.
If the Audi was bang on the estimated price the Bentley, very in vogue with the current resurgence of the marque, had the edge - comfortably exceeding its estimate of £70,000 – 90,000. Requiring a restoration, a completely finished car would no doubt be in the £150,000+ league. Of the other well-publicised entries the ex-Beckham 1996 B.M.W. M3 Evolution Convertible sold for a not unreasonable £16393.75 and the 1978 Range-Rover, with 'Royal' connections sold for a modest £2795.00.
Of the Ferraris some bargains were to be had with the
1982 Mondial 3.0 QV
selling for £8062.5, the
1983 400i
for £5912.50 and its
Spyder conversion
stablemate (ex-Pete Townsend) £4515.00. The
1986 Testarossa
went for a market average £30637.5 but neither the
1988 328 GTS
nor the
1983 Mondial 3.0 QV Cabriolet
sold.
The
Rolls-Royce
marque had several examples entered and many sold including the
1970 Corniche Coupé
for £8062.50, the
1934 Phantom II
for £10212.50 and the
1927 20hp
saloon for £10212.5. Attractive buys were the
1977 Corniche Convertible
for £21,500.00 and the
1978 Corniche II Convertible
for £20962.50. The
1975 Camargue
, a favourite of our preview sold for £13437.50, someone bought - quite literally - a lot of car for the money.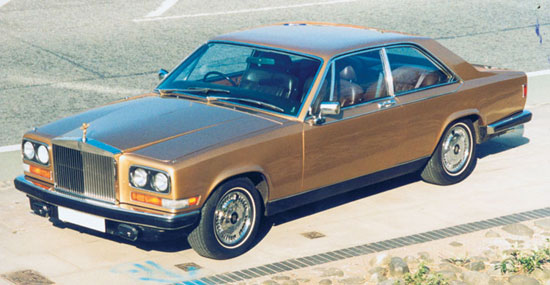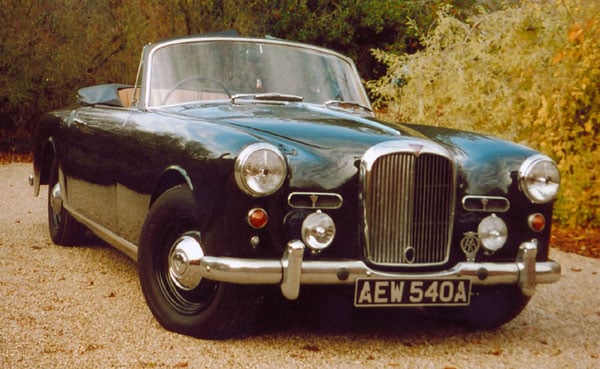 The 1959 Alvis TD 21 Convertible, once owned by the Whitbread brewing family, sold for a low-estimate £16,662.50. These are very nice cars and represent an excellent alternative to an Aston DB2 or Jaguar XK of the period.


To view the complete motor-car results please CLICK HERE .
H&H's next sale is on 21st February 2004 at Stoneleigh Park in Warwickshire
H&H Classic Auctions Ltd,
Whitegate Farm,
Hatton Lane,
Hatton, Cheshire, WA4 4BZ

Telephone: +44(0)1925 730630
Fax: +44(0)1925 730830
Text - Steve Wakefield