The Hendrick's Cucumbermobile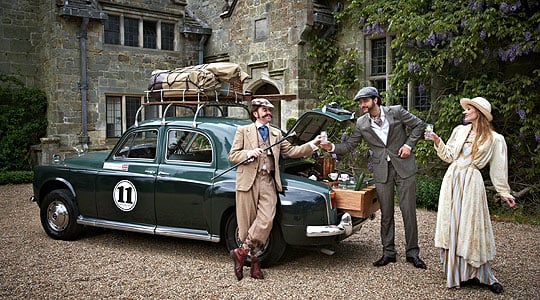 Hendrick's gin, with its cucumber taste, is a fairly unusual beverage; but nothing like as unusual as the company's promotional campaigns. Take the Cucumbermobile. This is a customised 1961 Rover P4, complete with its own Hendrick's and tonic dispensing bar in the boot.
With its racing green exterior and flying cucumber bonnet mascot, its tactile gearstick in the shape of a rose "evoking thoughts of this rose-petal infused spirit", and a bar which pulls out of the boot, from which Hendrick's can be sampled at events, the Cucumbermobile is a quirky and handsome car that, we're told, "personifies the brand".
Other design details include an empty bottle of Hendrick's in the engine bay, which on closer inspection turns out to be the screenwash container ("bird droppings are no match for the junipered one"). A rear-seat armrest has space for a bottle and two glasses, so passengers can enjoy a tipple on the move.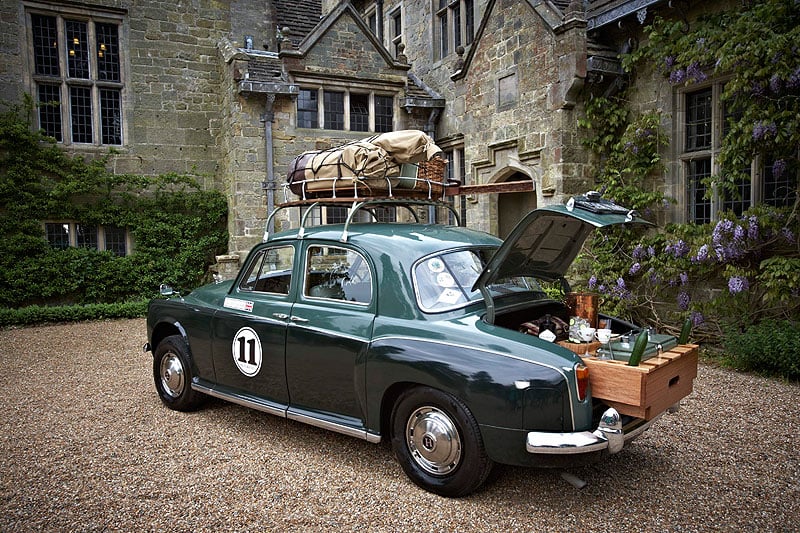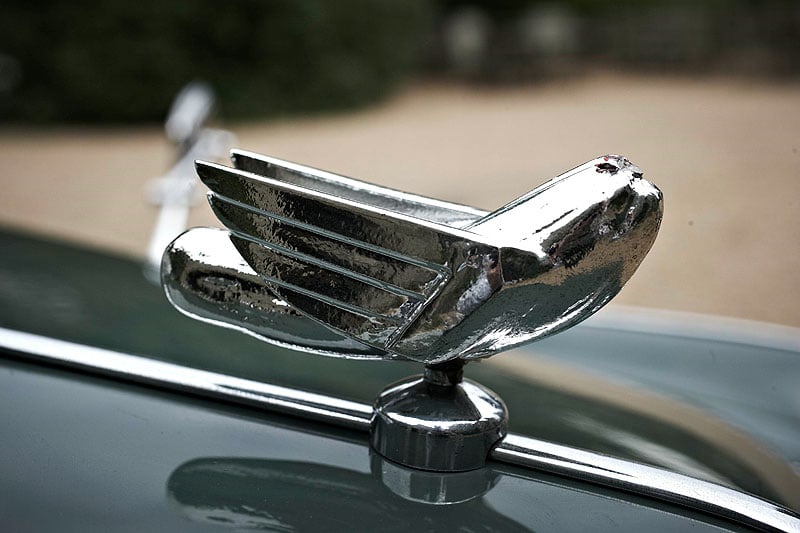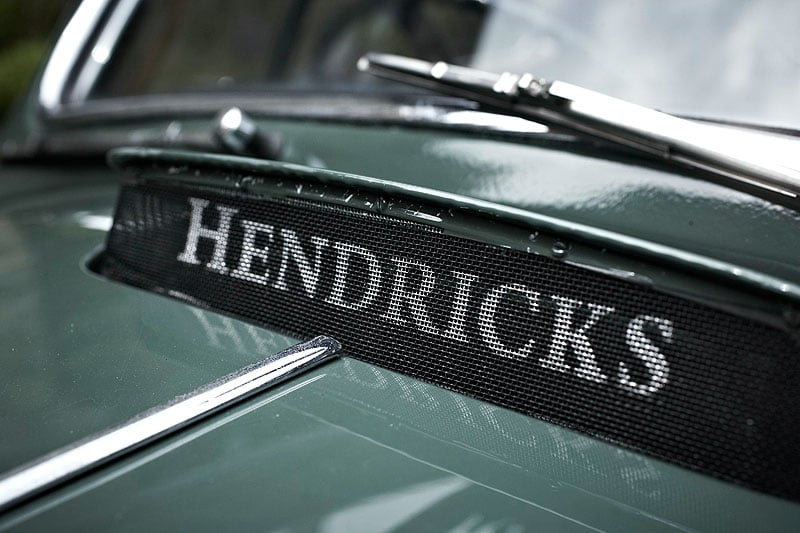 The original radio is still in working order, although a stereo system with iPod adaptor has also been fitted to play an array of tunes from yesteryear, and a Hendrick's, specially designed tweed fabric trim adorns the interior.
Finally, a roof rack accommodates a vintage Victorian tent, chairs, table, vintage wooden skis, a suitcase, picnic basket and a petrol can – all to ensure that the Cucumbermobile is ready for any occasion, in any part of the globe. Splendid.
Text: Charis Whitcombe
Photos: Hendrick's Gin
Video: L'optimum via Youtube
---
ClassicInside - The Classic Driver Newsletter
Free Subscription!