Happy 60th, Ferrari
To celebrate Ferrari's 60th anniversary in 2007, the iconic Italian manufacturer is organising a 'relay race' across five continents which will "bring together Ferrari clients and their cars representing every model and era". The Ferrari 60 Relay kicks off on January 28th in Abu Dhabi (site of a future Ferrari theme park) and concludes – after crossing some 50 countries in 148 days – in Maranello on June 24th.
This will also be the final day of the anniversary celebrations in Maranello itself where, from June 21st to June 24th, Ferrari is organising its first concours d'élégance. There will be a series of events on the track, at the factory and at Maranello's Galleria Ferrari, plus the publication of a book – Opera Omnia – on the company's history. The book promises pictures and data on every road car and race car ever built by Ferrari.

The baton for the relay race is itself an item of great interest. It has been specially created to celebrate the history of Ferrari and is embossed with symbols of the '60 greatest moments' – from the marque's first success at the Rome Grand Prix of 1947 to the Ferrari FXX of 2006. It is also planned that each country crossed by the relay race will dedicate an object to Ferrari which represents local culture and traditions. These objects will then form the basis of an exhibition at the Farnesina Palace in Rome, before being auctioned for charity.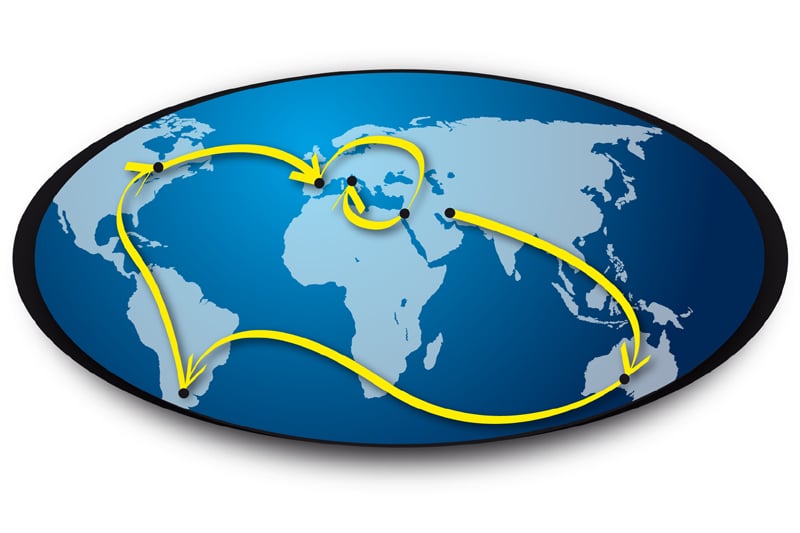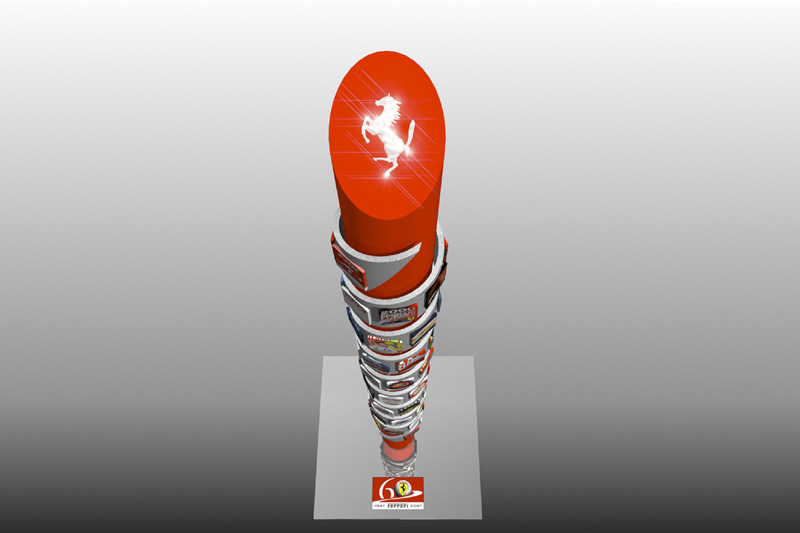 As to the relay itself, the route is enticingly varied. From Abu Dhabi it will proceed to Dubai, Oman, Qatar, Bahrain, Kuwait, and Saudi Arabia. From the Emirates it will head east, to Singapore, Malaysia, Hong Kong, China, Japan, Thailand, Indonesia, Taiwan, Australia, and New Zealand. From Oceania it will fly to South Africa and then on to Latin America, reach Mexico, and from there continue on to the United States and Canada. Then to Europe, where it will cross Portugal, Spain, France, Luxembourg, Belgium, Holland, the United Kingdom, Greece, Russia, Finland, Sweden, Denmark, Germany, Switzerland, Austria, the Czech Republic, Hungary, Slovenia and Turkey. It will then touch Egypt and Lebanon – and finally end in Italy, where it will pass through all the main cities before arriving, after a special ceremony in Rome, at the Maranello finishing line.
Text: Charis Whitcombe
Photos: Ferrari

---
ClassicInside - The Classic Driver Newsletter
Free Subscription!