Gullwing and LWB California Spider consigned to Gooding's Scottsdale sale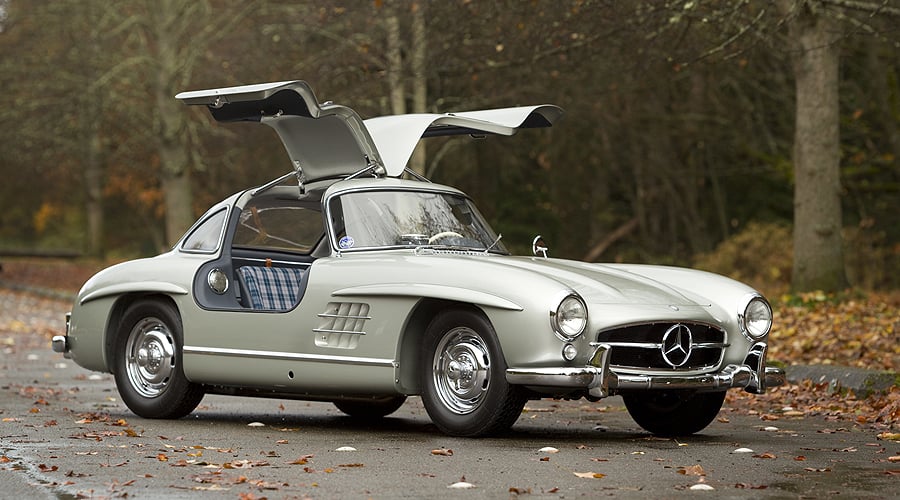 While most of us are enjoying a festive break, Gooding & Company has its eye firmly on the New Year and its 20-21 January auction in Scottsdale, Arizona. And it seems the auction house's dedication is paying off, judging by two of the latest consignments: a matching-numbers 1955 Mercedes-Benz 300 SL Alloy Gullwing and 1959 Ferrari 250 GT LWB California Spider.
David Gooding, President and founder of Gooding & Company, describes them as "extraordinary automobiles, fantastic examples of two of the most iconic collectible cars of their era". And, as he goes on to point out, "It's been nearly five years since an Alloy Gullwing has surfaced for public sale and this desirable, late-production California Spider equally represents an exciting opportunity for those in the market."
Of the 1400 300 SL Gullwings produced, Mercedes-Benz built only 29 lightweight, alloy-bodied versions for owners who had racing in mind. These alloy Gullwings – of which the consigned car is one – were equipped with a high-performance NSL motor, Rudge wheels and stiff suspension, although Gooding confirms that this 'silver over plaid' car was never raced.
We're told, instead, that the Kirkland Concours d'Elegance class-winner is in "excellent, show-quality condition" following a restoration by 300 SL specialist Rudi Koniczek. Estimate: $2.5 – $3.5 million.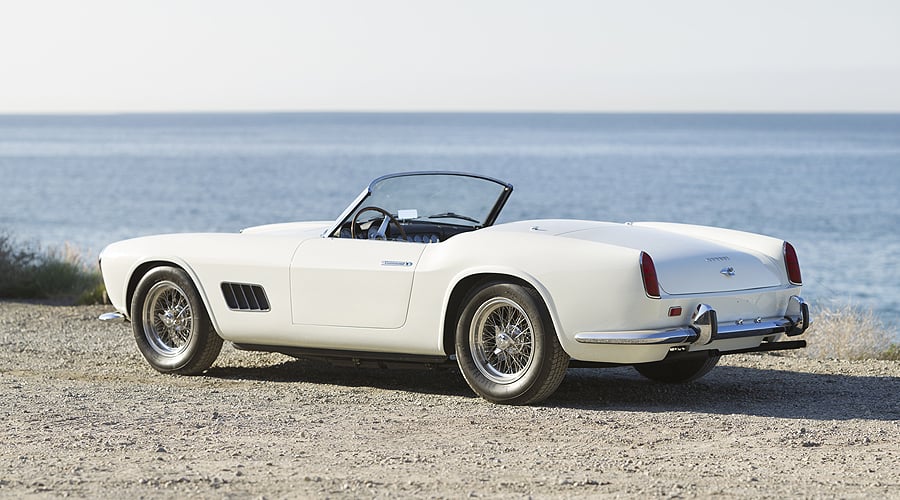 The 1959 LWB California Spider, meanwhile, was the 36th of 50 LWB versions built (chassis no. 1505, engine no. 1505 GT), and was factory-fitted with 4-wheel disc brakes, a competition-inspired cold-air box with velocity stacks and extremely attractive Scaglietti coachwork. This white over navy Ferrari boasts Ferrari Classiche certification, and carries an estimate of $3.4 – $3.8 million.
These latest entries, however, are by no means the only highlights of a sale that includes the Moretti Collection of six Packard Twelves, a 1971 Lamborghini Miura P400 SV and a 1971 Maserati Ghibli 4.9 SS Spider.
For further information, visit www.goodingco.com.
Text: Charis Whitcombe
Photos: Copyright and courtesey of Gooding & Company / Pawel Litwinski