Gooding at Scottsdale, Arizona 18-19 January 2013: Preview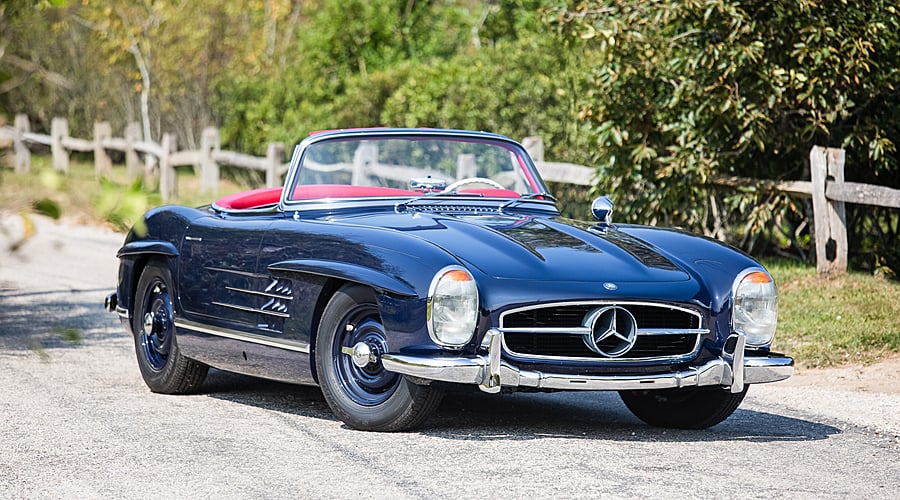 INCLUDES FULL LOTLIST. Gooding's customarily well-presented catalogue runs to two volumes this year, with 50 cars to be offered on the Friday and 56 the day after. As befits the occasion – Scottsdale week being one of the biggest selling events in the world – the entry list oozes quality.
We've already looked at some of the feature lots: the one-of-a-kind 1957 Maserati 150 GT Spider (USD 3,000,000 - 4,000,000), the 1959 Porsche Typ 718 RSK (USD 2,800,000 – 3,200,000) and the 1958 Ferrari 250 GT Coupé Speciale, at USD 1,700,000 - 2,100,000.
Wow, you might say. And you'd be right, but do find time to order a catalogue, or at least visit goodingco.com, as the 106-car entry is stacked with the highest quality entries seen outside a Pebble Beach week sale.
There are two Mercedes-Benz 300 SL Roadsters, for example. Or the 1938 Bugatti Type 57C Atalante (USD 1,400,000 - 1,800,000) and the 1935 Mercedes-Benz 500 K Cabriolet A, a 'double spare wheel' car of raffish proportions – with a well-upholstered estimate: USD 2,500,000 - 3,000,000.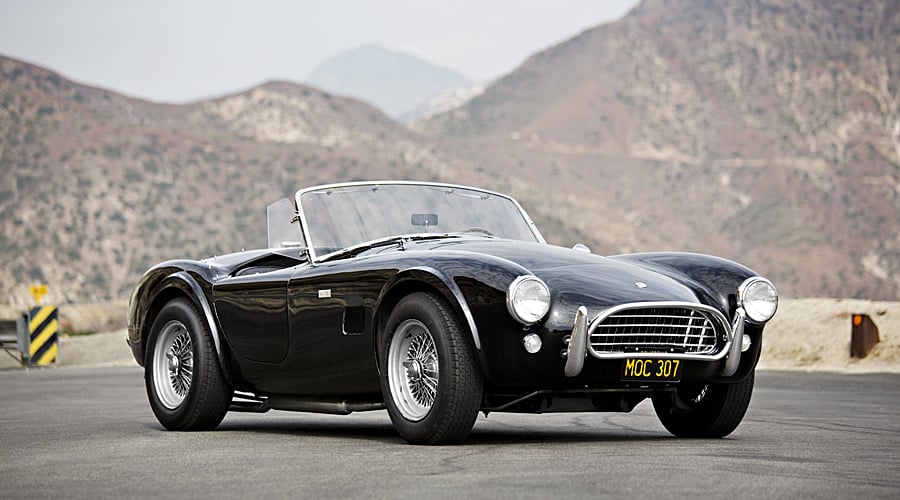 Friday's sale is likely to be topped by the 1958 Ferrari 250 GT LWB California Spider (USD 5,500,000 - 7,000,000), a Ferrari Classiche-certified car fresh from an appearance at the 2012 Pebble Beach Concours d'Elegance. On Saturday, the unique Maserati 150 GT Spider will be joined by a superb 'barn-find' 1956 Lancia Aurelia B24S Spider America (USD 400,000 - 450,000), the USD 2,000,000 - 2,400,000 1963 Ferrari 400 Superamerica Coupé Aerodinamico and everyone's favourite, a 1965 Shelby 289 Cobra (above), for USD 850,000 - 1,100,000.
Oh, and have a look at Lot 128, the 1969 Chevrolet Corvette L88 Roadster. If you are thinking, "Darn, I've missed the boat with Cobras", do consider the USD 625,000 - 700,000 estimate on this car. They are very rare, 'tis true – far less common than a Cobra – but that's still a few saddlebagsworth from Wells Fargo, in my book, anyway.
The sale will be held on Friday 18 January and Saturday 19 January 2013 at the Gooding marquee at Scottsdale Fashion Square, 4635 North 68th Street, Scottsdale, AZ 85251 USA. The sales will commence on both days at 11:00 PST. Viewing from Wednesday 16 January onwards.
Please CLICK HERE to see the full lotlist.
Text: Steve Wakefield
Photos: Gooding & Co. - Strictly Copyright