Geneva Classics 2008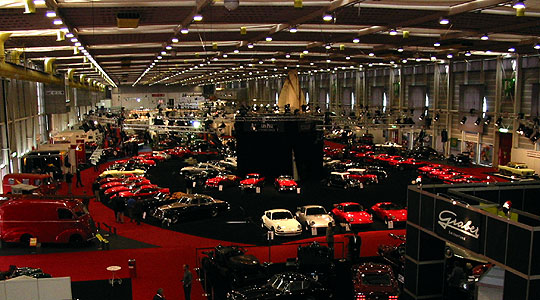 Friday morning at Geneva Classics is reserved for 'VIPs and the Press'. I'm glad they make a distinction between the two: in the draughty halls of a typical British classic show, journalists are a jeans-clad bunch of scruffy ingrates. But it's different at Geneva; even the media dress with a little decorum – suits, a few ties, the occasional crisply folded handkerchief peeping from a breast pocket. Such elegance is in keeping with the subtle lighting and generous carpeting of Geneva Palexpo's vast Hall 7.

The annual Geneva Classics celebrates four forms of historic transport: cars, motorcycles, aircraft and boats (five, if you count the Saturday arrival of an historic train at the railway station beneath the Palexpo...), and there's a welcome Swiss flavour to almost all of it.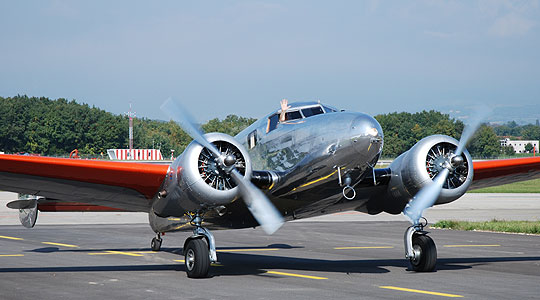 The display of Bugattis, for example (and we're talking real Bugattis here – Types 35, 35B, 35/51 and 43 Grand Sport), all retained the red and white livery of Switzerland in which they competed. The racing boats, dotted throughout the hall, have competed on various lakes in Switzerland. Most imposing of these was the 'Lady Trix', a 100-year-old racing sailboat with a mast 11m high, towering above the automotive exhibits. The aircraft, spread between the hall and the adjoining airport Tarmac, also provided dramatic contrast, and included a 1919 Blériot, 1934 de Havilland Moth Major, 1937 Lockheed Electra (having recently completed its role in the film 'Amelia', the story of Amelia Earhart), 1939 L-12 Electra Junior and 1951 D.H.C. T.Mk20 Chipmunk.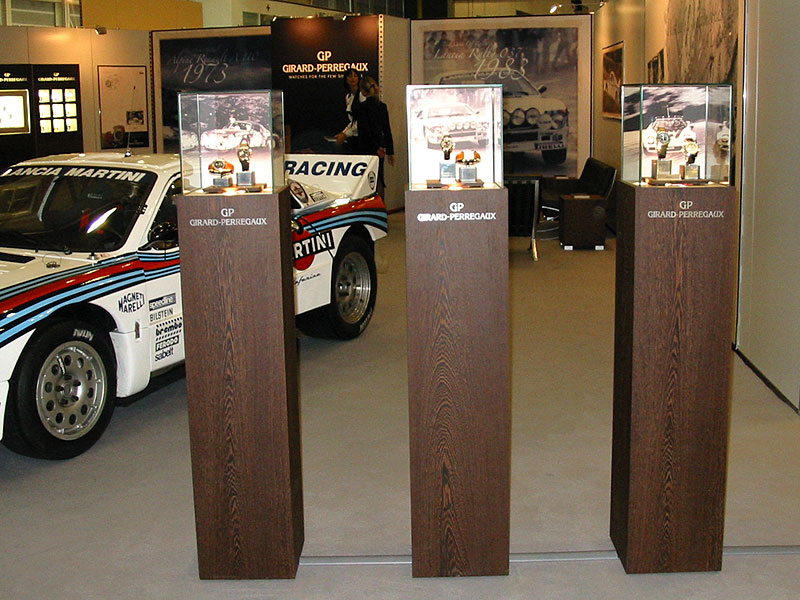 Then there were the watches, each with an automotive affiliation. Audemars Piguet branding and horological cabinets blended with the huge, circular area accommodating the Slavic Collection (more on that later), while Jaeger-LeCoultre had its colours nailed firmly to the Aston Martin mast, with models old and new on display. Girard-Perregaux adopted a rally flavour, showing Lancia 037 and Renault Alpine; and Chopard boasted a magnificent stand with the 1974 V12 Ferrari 312 B3 F1 car, as driven by Lauda and Regazzoni, against a backdrop of Armco, catch fencing and tyre wall. Stunning.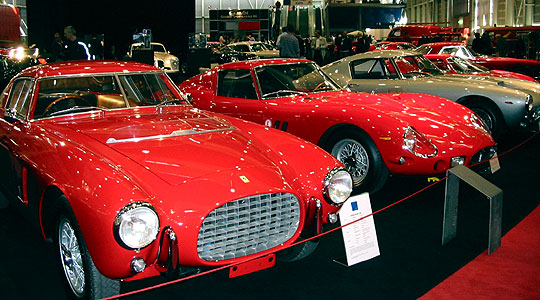 The presence of the watchmakers presumably helps the financial viability of the show, as must the modern manufacturers who choose to attend, albeit with a historical perspective. Among them were BMW ('30 Years of the M1'), Fiat (500s old and new, of course), along with Honda, Aston Martin, Peugeot, Morgan, GM and so on.

But it's the high-quality classic cars that overwhelm, and none more so than the entire private collection of Swiss industrialist Jean-Pierre Slavic: 65 cars, from Abarth 850 TC to Aston Martin DB4 GT Zagato, Bugatti EB 110 GT to Porsche Carrera RS 2.7 – not to mention 25 Ferraris (well, 23, if you're going to be pedantic and call a Dino a Dino). The Slavic Ferraris spanned 55 years of the marque, from the 250 MM of 1953 to today's glorious 430 Scuderia and, skimming in between, 250 GTO, 330 P4, 275 GTB4 NART Spyder, 512 BB, F40, Enzo… you name it.

Bonhams, meanwhile, had a stand to promote its regular December Ferrari sale in Gstaad, but this year's Geneva Classics hosted no actual auction.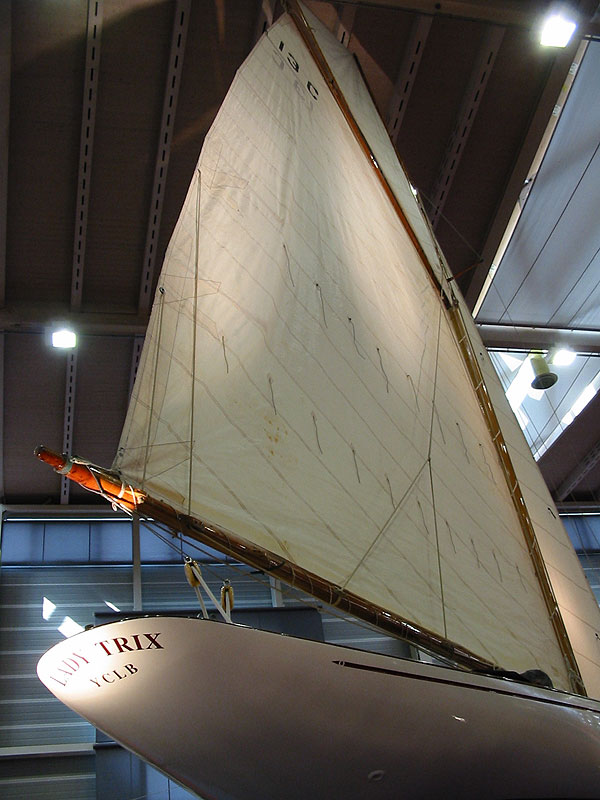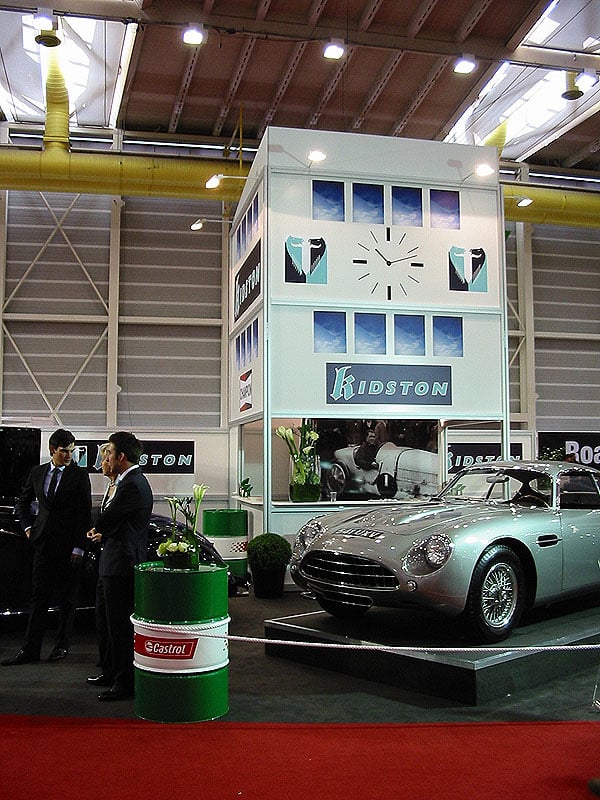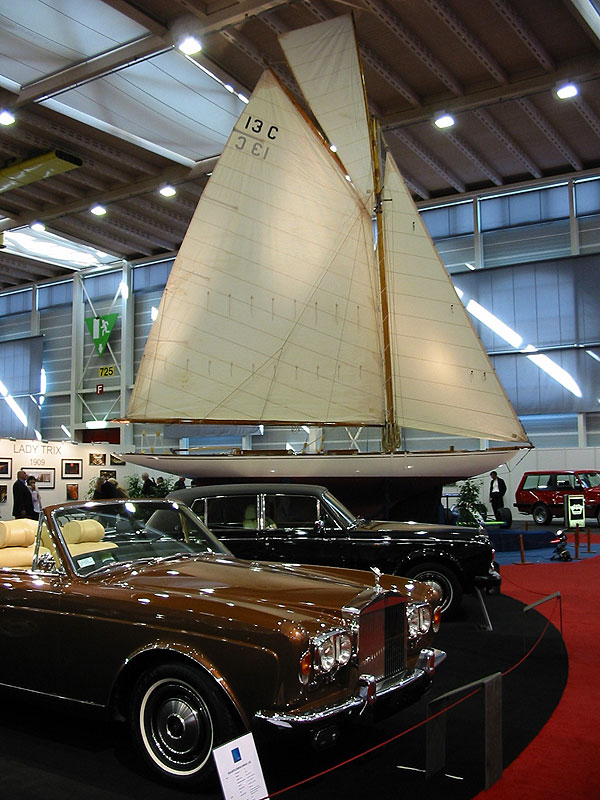 And top-notch classic car brokerage Kidston SA again stood out, with a large, well-stocked and eye-catching stand – the central feature of which was a soaring race-control tower. "This is a useful event for us," said Simon Kidston, "as it focuses on the very top end of the market. And I love the 'lifestyle' elements that you just don't get at other shows – the planes, for instance. I'd like to see even more of that: why not a caviar hut?" It later transpired that there was, indeed, a luxury seafood bar – serving caviar – but Kidston was so busy with visitors, surveying such cars as the LHD 1962 DB4 GT Zagato and 1939 Lagonda V12 Rapide DHC, that the man himself probably had little time for such indulgences. Such is the price of success: last year, Kidston sold six of the seven cars on display.

There's one other marked difference between Geneva Classics and your typical UK event. Perhaps it was the influence of the Swiss watchmakers but every aspect of the show, from the opening ceremony to the debate on reproductions and replicas, ran perfectly on time.




Getting There

It might seem a lot of effort to fly to Geneva for a static exhibition but it's quick, easy and cheap to do so. Booking in advance, an easyJet there-and-back-in-a-day flight plus short-term parking at the Luton terminal cost around £75. The Geneva Palexpo is a 10-minute walk from the arrivals gate, most of it along boutique-lined airport walkways. Adult entry to the exhibition is CHF 15- and you could always have dinner in town, making it a superb day out. See www.geneva-classics.ch/en.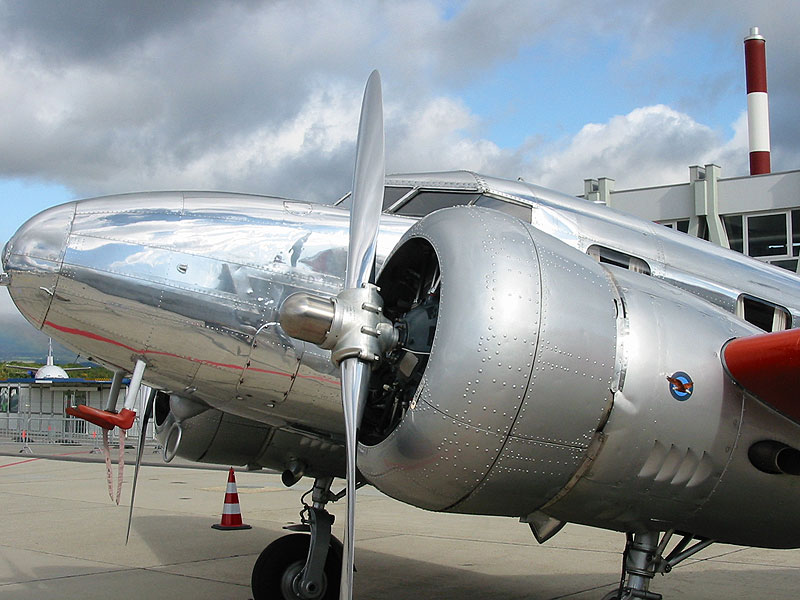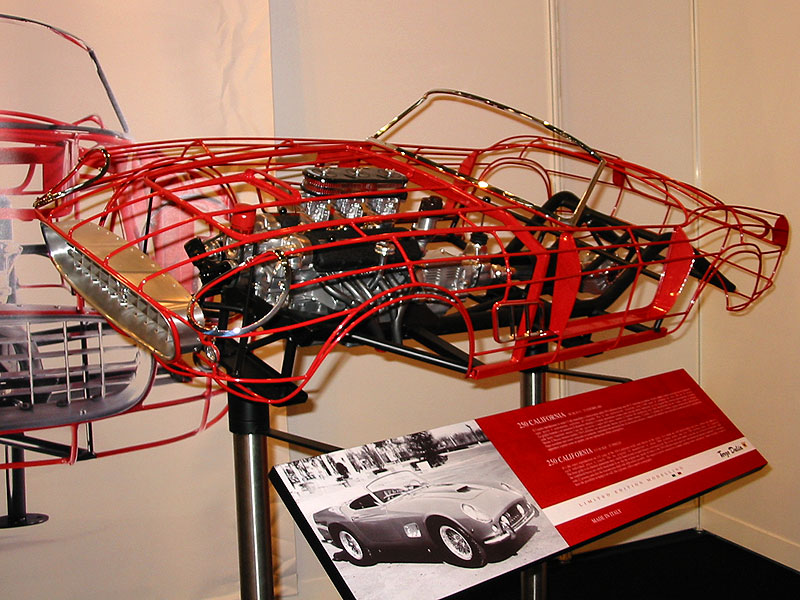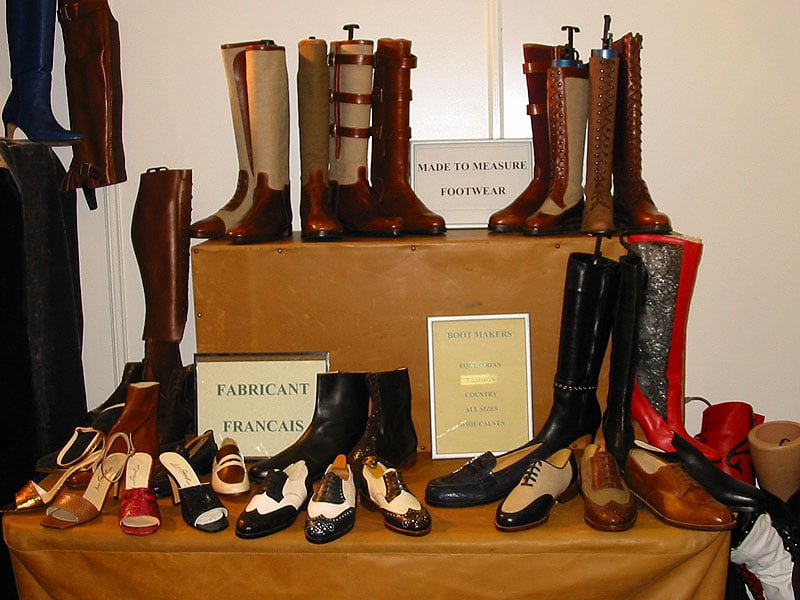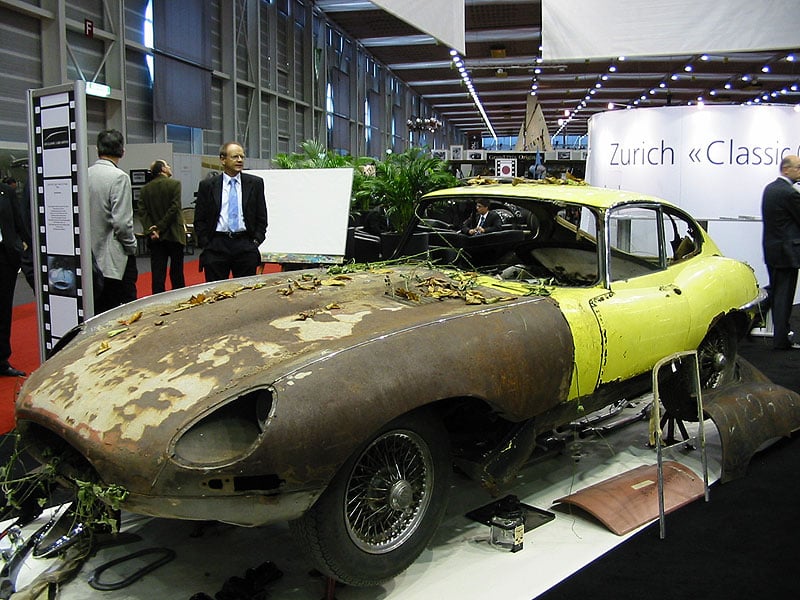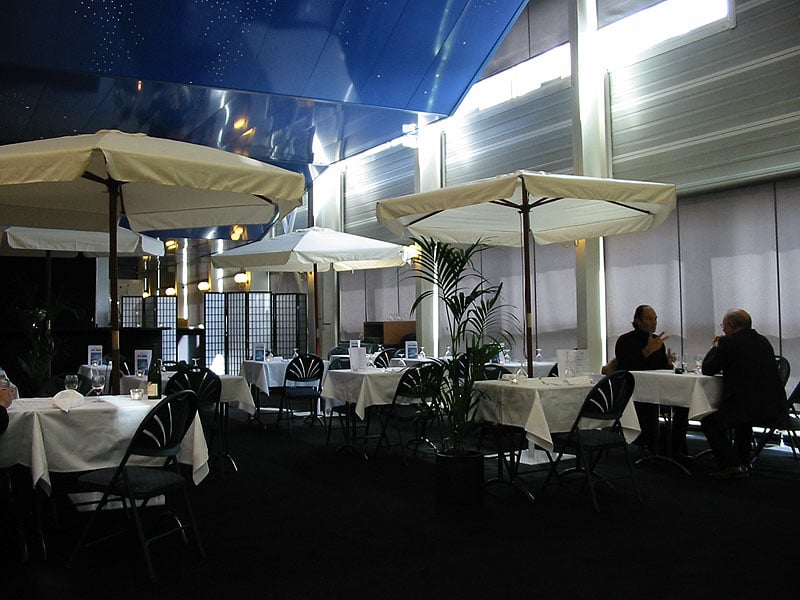 Text: Charis Whitcombe
Photos: Classic Driver / Geneva Classics

---
ClassicInside - The Classic Driver Newsletter
Free Subscription!