The Frauscher 757 St Tropez: Hybrid Sports Boat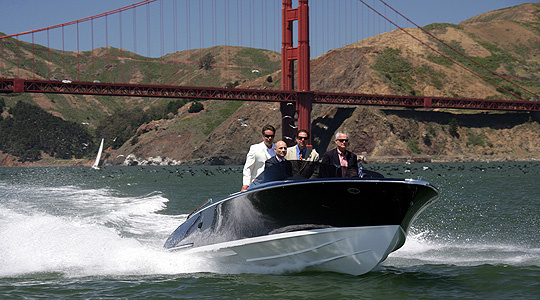 The idea of hybrid powerplants for motor cars is not a new one. Now, however, the concept has transferred to the nautical world, with a new sports boat from the Austrian manufacturer Frauscher.
The model, billed as 'the world's first hybrid recreational motor boat', is the Frauscher 757 St Tropez and was launched recently at the St Francisco Yacht Club, in California. The boat features a similar principle to that used by cars: an electric drive for slow-speed manoeuvring, or 'commuting', at up to 5 knots, with a powerful 300bhp diesel for the open water.
The innovative propulsion system was developed in collaboration with Steyr Motors and allows the electric motor to be recharged by the diesel engine as well as offering a power 'boost' (similar, one would guess, to the Formula One KERS devices) on demand. The 7.57-metre sports boat has a top speed of over 30 knots.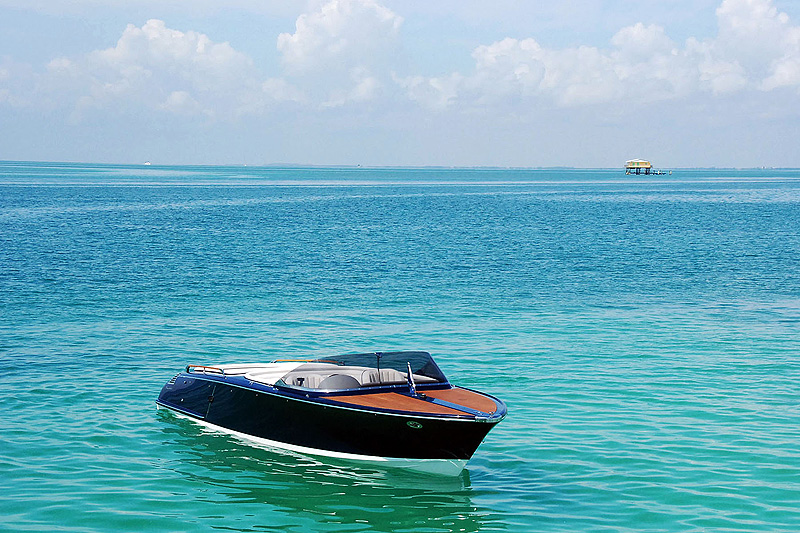 The Austrian boat-builder has been making wooden boats for over 80 years. With the introduction of a hybrid powertrain, the third generation of the Frauscher family is confident of a successful future for the marque.
For further information, visit www.frauscherboats.com.
Text: J. Philip Rathgen
Photos: Frauscher

---
ClassicInside - The Classic Driver Newsletter
Free Subscription!