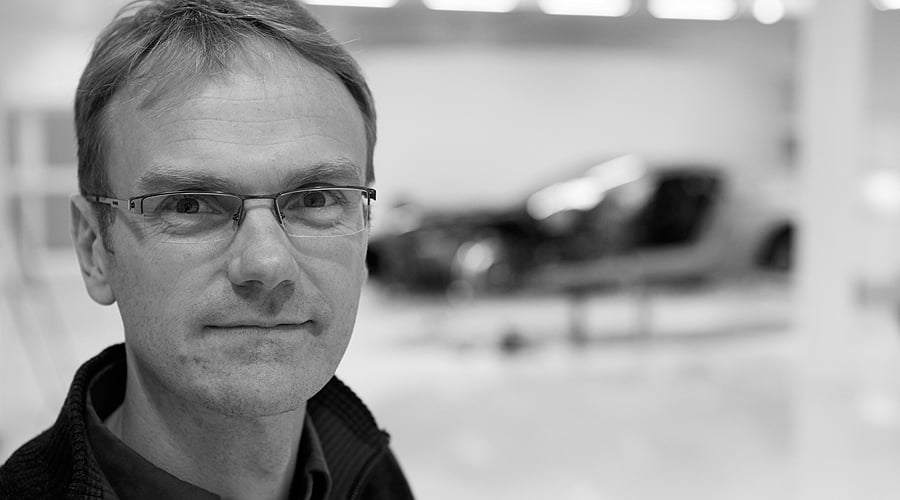 With the production-run of Aston's super-exclusive 750bhp GT nearing 'sold out', we had a chance to chat with the man responsible for engineering on both the One-77 and the forthcoming V12 Zagato. He's also a regular member of the company's Nürburgring 24 Hours racing team.
What would you say has been the finest achievement of your career so far?
It has to be getting the One-77 from Marek's [Marek Reichman, the company's Director of Design] drawing board to production. Considering the scale of the job and the difficult worldwide financial situation when we announced the car in 2008, recording 220mph at Nardo barely 12 months later felt like a major achievement. And it meant I knew, "This car works".
Why should I buy a One-77?
Because there will be so few made. You won't see one at every corner of the street, as you might a run of, say, 400 cars. The One-77, with its unique chassis, engine and push-rod suspension is unlikely to be repeated in 5-10 years' time. More than that, it captures the real spirit of Aston Martin at Gaydon.
Developing a car, or success on the track – which is the most satisfying?
Racing is a hobby, engineering is a career that allows me to go racing. Ultimately, I am proudest of my engineering achievements; after all, many people can be racing drivers, but not everyone can be an engineer!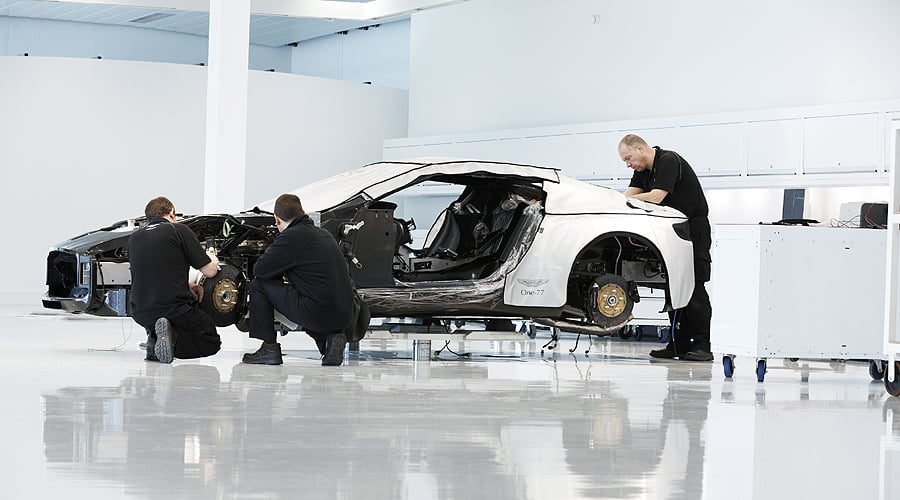 Aston Martin – the 'ultimate performance car' or 'perfect GT'?
A grand touring car is more difficult to do. An Aston Martin should be the 'ultimate GT', able to combine performance, practicality and comfort. The more power and performance you factor in, the more difficult it becomes to achieve that.
From an engineering perspective, how do you maintain that unique 'Aston DNA' over a varied model range?
Without question, it's down to the team here, who are really entrenched in the product. Each model has its own characteristics: DBS = performance, DB9 = comfort, for example. Within those parameters, our people are skilled at 'what makes an Aston' and have a very good overview and understanding of the entire range. And, of course, we have the ultimate arbiter in the form of our Chief Executive, Dr Ulrich Bez.
Text: Steve Wakefield
Photos: Aston Martin