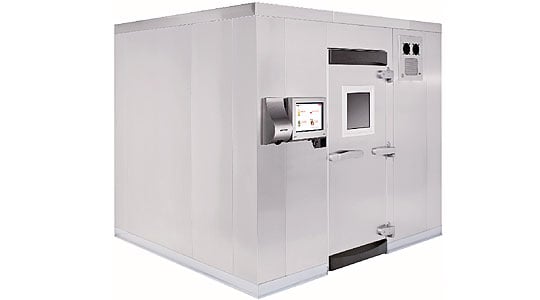 Finding that trip down the stairs to the cellar a little irksome? Not sure whether the 2003 Petrus is quite ready to drink, and just where did you store the '82 Lafite? Worry no more - you need a 'Wine Vault'.
The Monogram® Walk-In Wine Vault combines advanced cooling technology, an electronic inventory-management system, insulation, racking, and lighting - all in one self-contained unit that can be installed in as little as a day. It was developed for lovers and collectors of fine wines and offers the perfect environment for storage and cataloguing. With an area of around 15 m², it provides storage for more than one thousand bottles on premium-quality, moisture-resistant redwood racks. The racks are arranged for single-, double- and triple-bottle storage, while also accommodating magnum bottles and crates.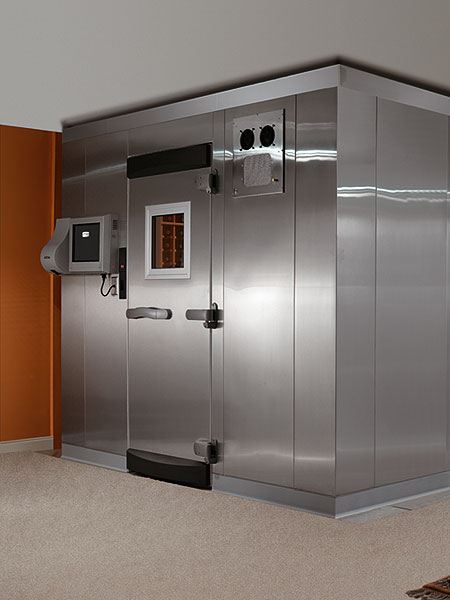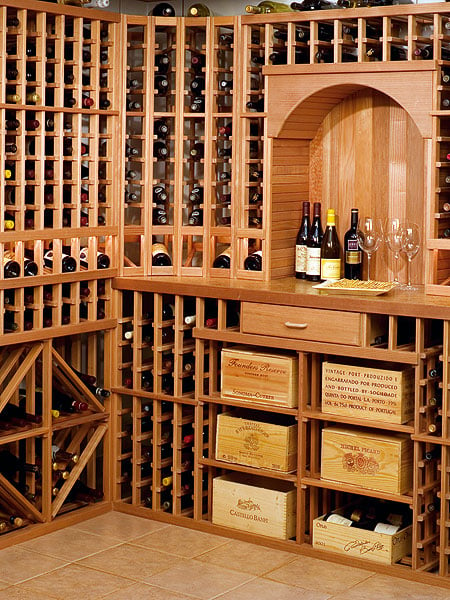 A liquid-based, digital thermostat system offers precise control over temperature, allowing adjustment between 50ºF and 70ºF, while maintaining ideal humidity conditions, while stainless steel walls and door have a high-density foam (R-33 value) that helps ensure precise temperature and energy-efficient performance. The Walk-In Wine Vault elevates the art of wine collecting to state-of-the-art with an electronic inventory system. In just seconds, you can locate wines and determine whether bottles are ready for consumption. You can also store prices, tasting notes and other details that can enhance the wine-collecting experience.
An integrated design combines an easy-to-use 15-inch touch-screen console, label printer and scanner in one self-contained unit that attaches to your cellar. A "smart" entry process then minimises your bottle entry effort by matching a keyword or wine detail with 20,000 wines available in the software database.

With the barcode scanner, bottles can be removed from the inventory in seconds, and the inventory software lets you search by producer, country, appellation, vintage, maturity, price, and more. Search results are clearly displayed in an easy-to-read, colour-coded format. Cellar renderings and charts help you track your collection by maturity, recommended year to drink, and diversity. An online version of the software enables you to view your cellar software anywhere and to queue bottles for removal at your walk-in cellar.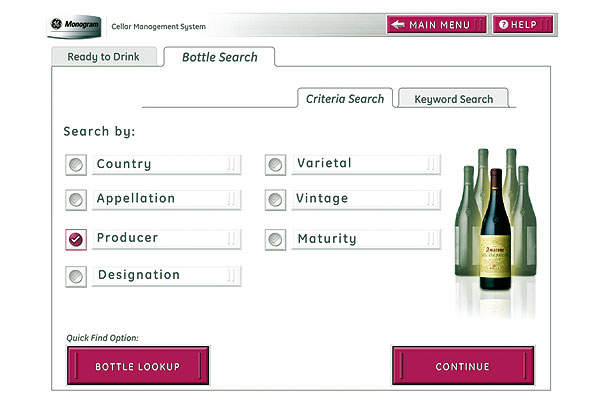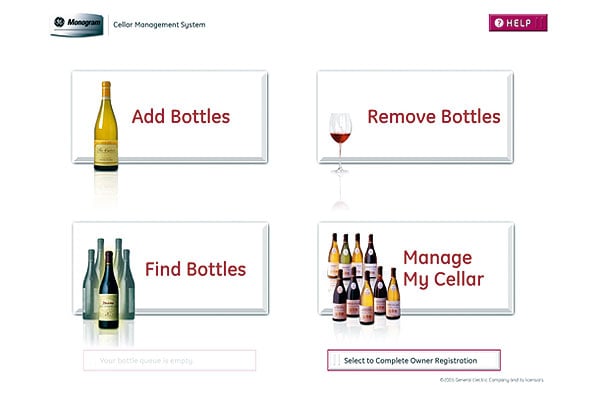 A perfect addition to a recreation room, the Walk-In Wine Cellar also works well in other living spaces, such as a large pantry, library, loft-style kitchen, or a casual dining area, and with no need for complicated wiring, intricate architectural plans, or special plumbing, this self-contained unit can be installed in as little as a day!

But before you rush off an order to GE please bear in mind it is only available in certain markets (the USA and Canada) and like the grandest of crus is expensive – around $35,000 upwards.
For further information please visit www.monogram.com.
Text: J. Philip Rathgen
Photos: GE Monogram
---
ClassicInside - The Classic Driver Newsletter
Free Subscription!