Ferrari World Design Contest 2011: Seoul's Hongik University wins the challenge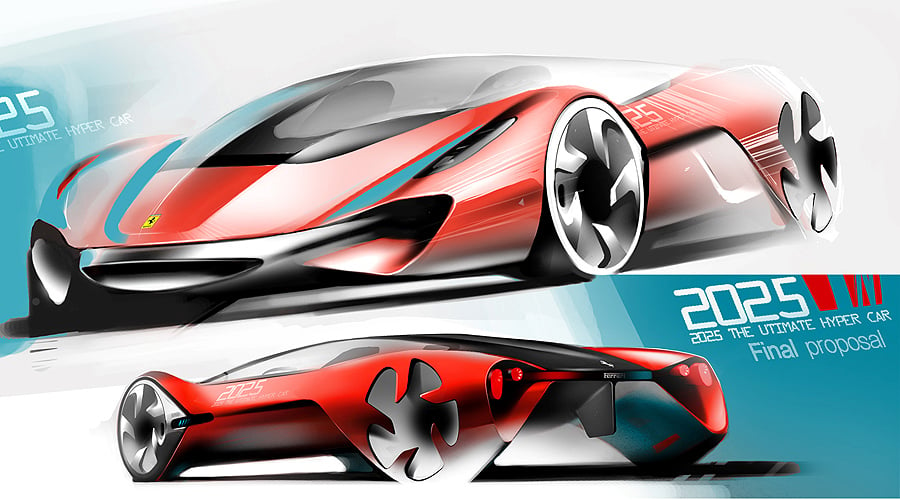 Fifty universities from around the world took on the challenge of designing a Ferrari of the future, with students asked to interpret Ferrari's design brief for a "thoroughbred hypercar brimming with new generation technologies and materials".
The competition was won by students from Seoul's Hongik University, ahead of IED of Turin and London's Royal College of Arts. The students began with 2D sketches, then generated 3D models in 3D Autodesk® Alias and made a physical 1:4 scale model, with all the successful designs aiming to reduce fuel consumption through alternative propulsion systems, and also to enhance driving pleasure thanks to weight reduction. According to Ferrari, 'more geometric forms alternated with sinuous, almost organic lines in the various design projects'.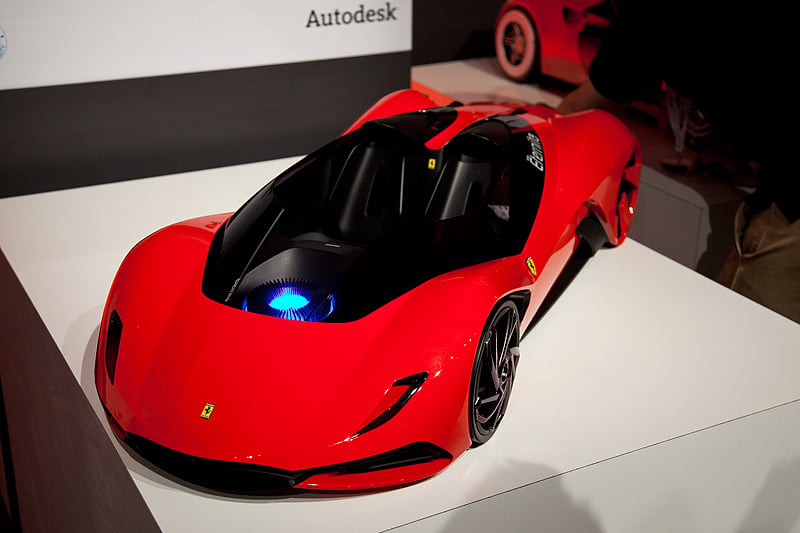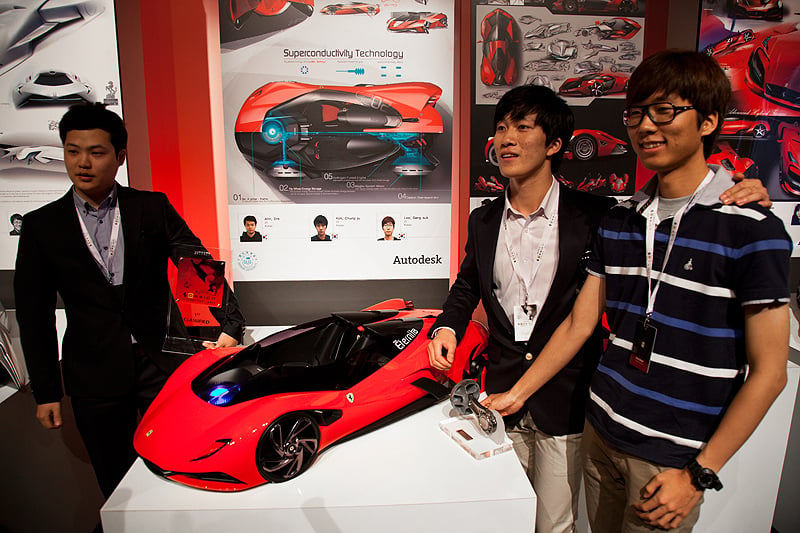 The three finalists received their prizes from Ferrari Chairman Luca di Montezemolo, CEO Amedeo Felisa, Paolo Pininfarina, Chairman of the Pininfarina Group which has partnered Ferrari in the styling of its cars for over six decades, and Flavio Manzoni, director of the Ferrari Styling Centre, which organised the contest.
Said Luca di Montezemolo, "Nurturing the creativity of young people is a fundamental strategy in every walk of life. The Ferrari World Design Contest represents a window that we want to keep open on the world and the creative energy of the next generation. I saw at first hand the many genuinely innovative ideas that these talented youngsters sent us and could feel the enormous passion and commitment that had gone into them. I am certain that some of these suggestions will come to light in the Ferraris of the future."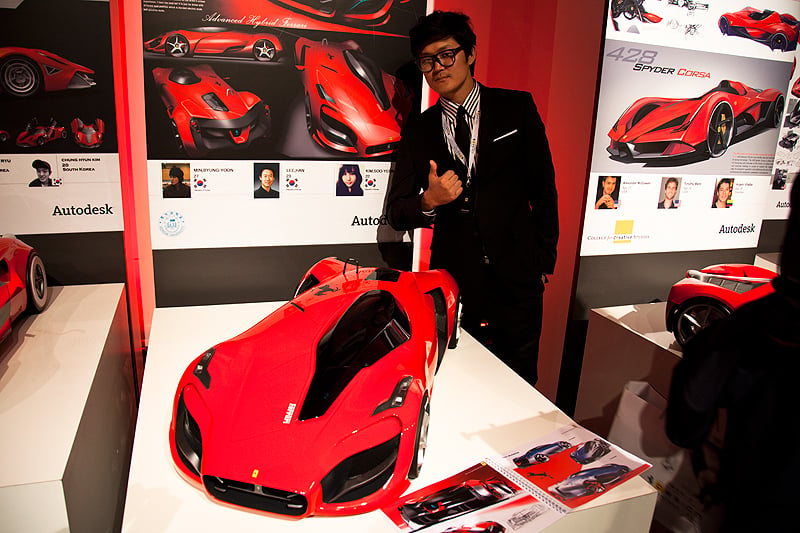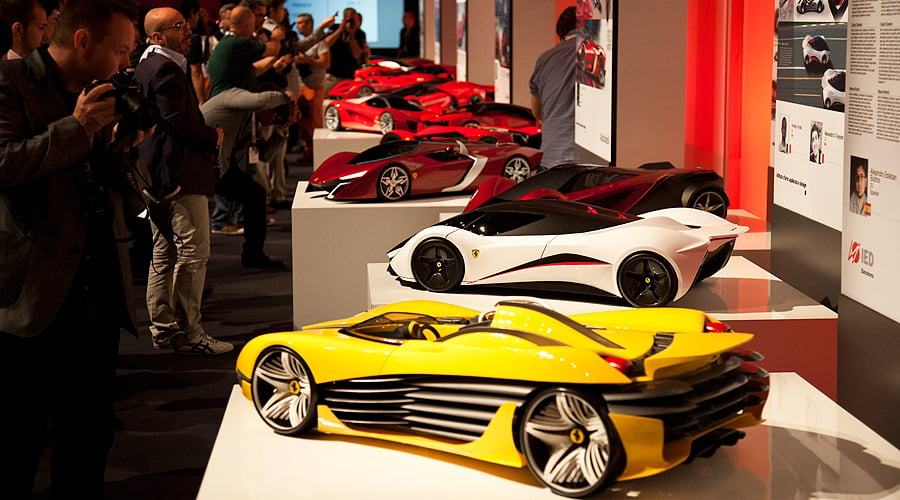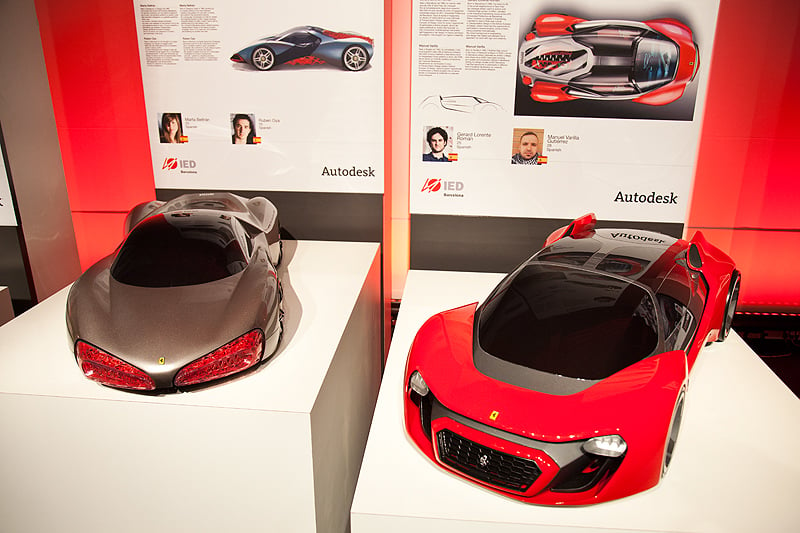 Text: Charis Whitcombe
Photos: Jan Baedeker, Ferrari