Ferrari Leggenda e Passione, May 2009: 1966 Ferrari 275 GTB Alloy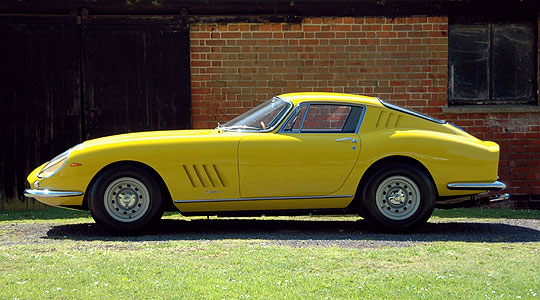 With just a couple of weeks to go before what is billed as a 'potential record-setting single-day collector car auction', Classic Driver was offered an exclusive look at one of the leading entries in the sale.

This 1966 Ferrari 275 GTB was en-route to Italy from long-term ownership in the United States. On a day as sunny as the car's Giallo Fly paintwork, it looked simply stunning.

For those less than familiar with 275 GTB lore, here's a short history lesson. '275' is the cubic capacity, in cc, of each cylinder. So the Colombo-designed V12 displaces 3300cc (actually 3286cc) in total. 'GTB' is Ferrari shorthand for Gran Turismo Berlinetta.

And I'm starting with the motor for a reason: the engine of a Ferrari is its heart, and for many years Enzo Ferrari (in his pomp when this car was produced) always stated that, with a Ferrari, "You buy the engine – and get the rest of the car for free…".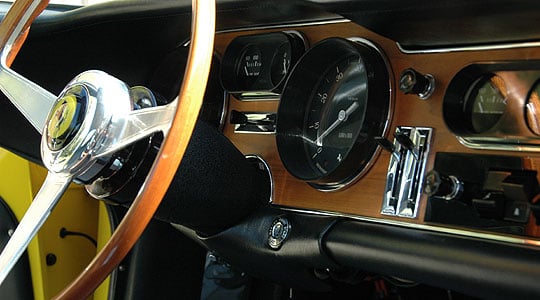 Well, in the case of the 275 GTB, the rest of the car went through a surprising number of developments in its short (1964-1967) life. First off, at the Paris Salon in 1964, was the short-nosed two-cam with some ground-breaking technology straight from the race track: all-independent suspension; 5-speed transaxle; rearward-mounted engine for perfect weight distribution, and aerodynamic bodywork in the style of the 250 GTO and 250 LM.

It was not only a successor to the 250 GT Lusso, but also a semi-comp two-seater with blistering performance fit for mild competition right up to Le Mans, in the manner of the immortal Short Wheelbase.

275 GTBs, in fact, finished first in class at Le Mans in 1965 and '66.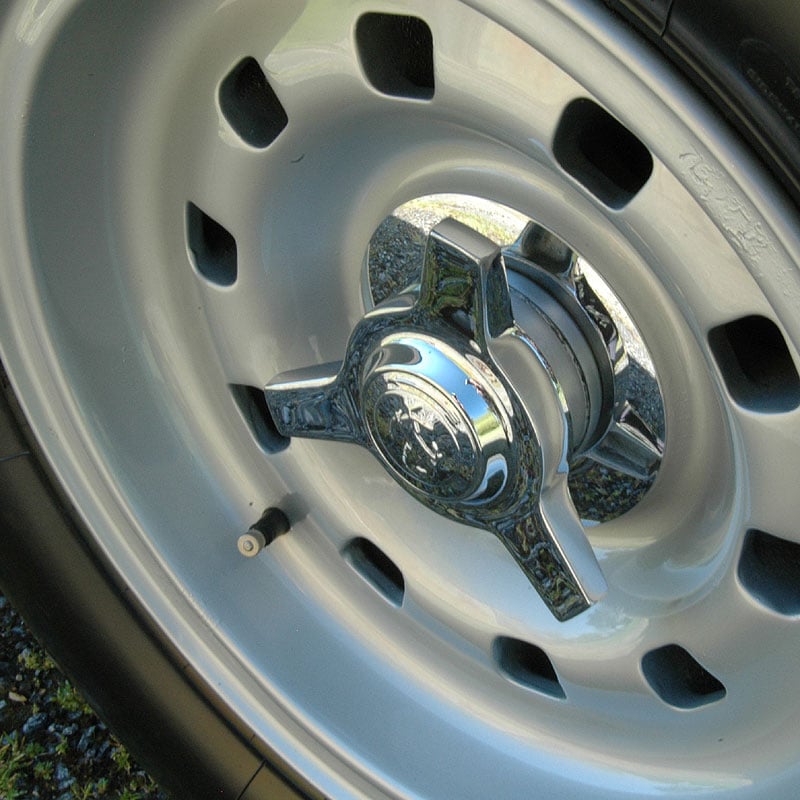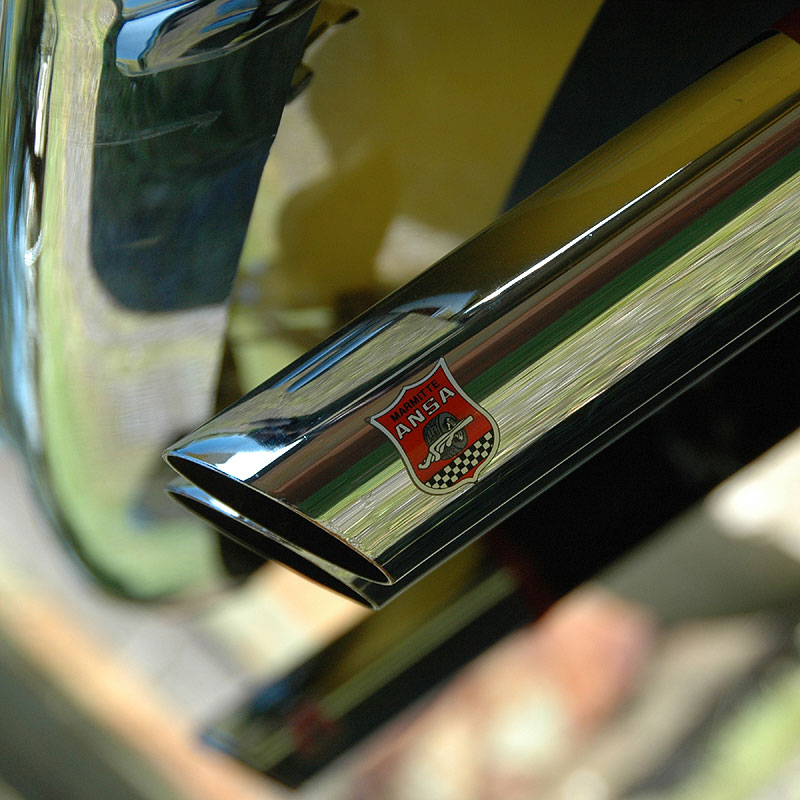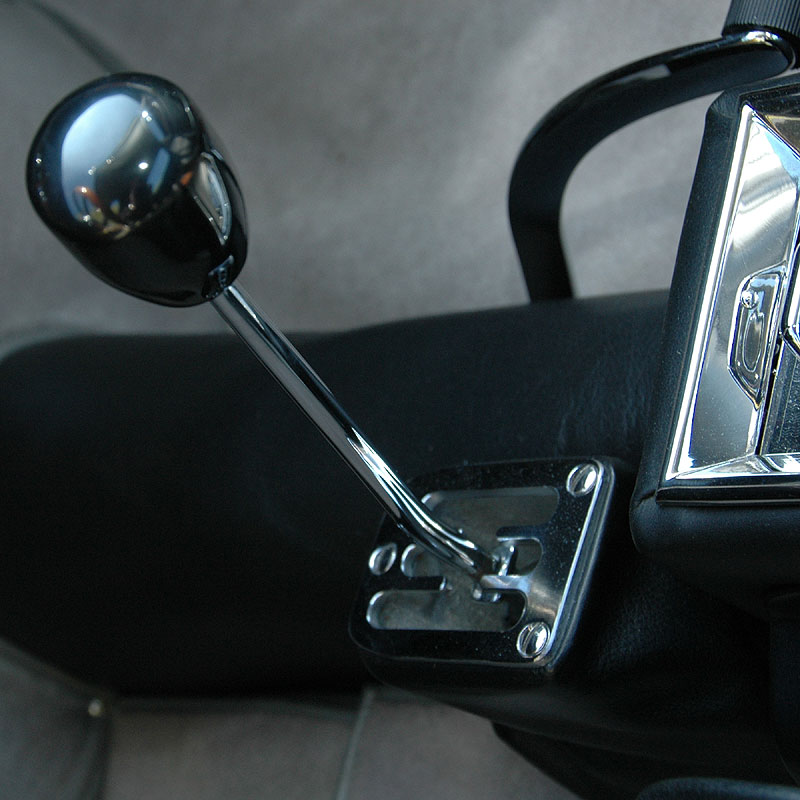 Options available at the time were a six-carb engine and alloy bodywork, while in spring 1966 the range was updated with 'long-nose' bodywork and the adoption of a 'torque-tube' solution to solve early issues of flex in the drive from engine to rear-mounted transaxle (an engineering principle found nowadays in the DB9 and 599 GTB, among other supercars).

This is the type of car you see here, in three-Weber guise but with its rare, alloy bodywork hand-beaten at Scaglietti's factory in Modena (where the chassis frames were welded-up, too). The design was by Pininfarina, the master.

The side profile of the car is typical 1960s Ferrari: a long, penetrative bonnet with short cockpit section and abrupt, sloping boot and tail spoiler. It looks as if it's on the Mulsanne Straight when stationary. Inside, the bucket seats are comfortable but necessitate the classic straight-armed 'Italian' driving posture that becomes second nature after several miles behind the wheel.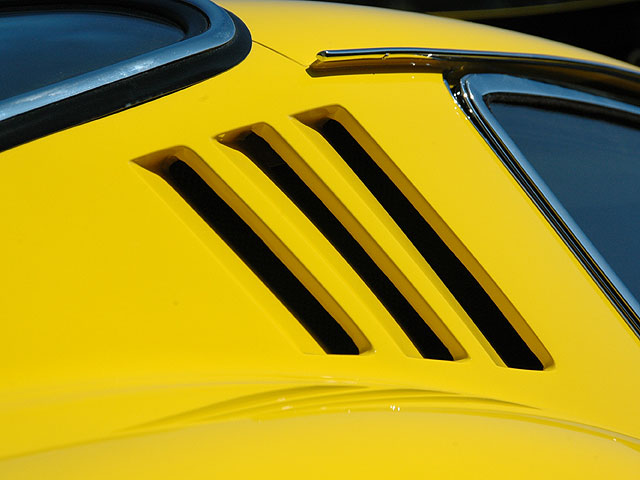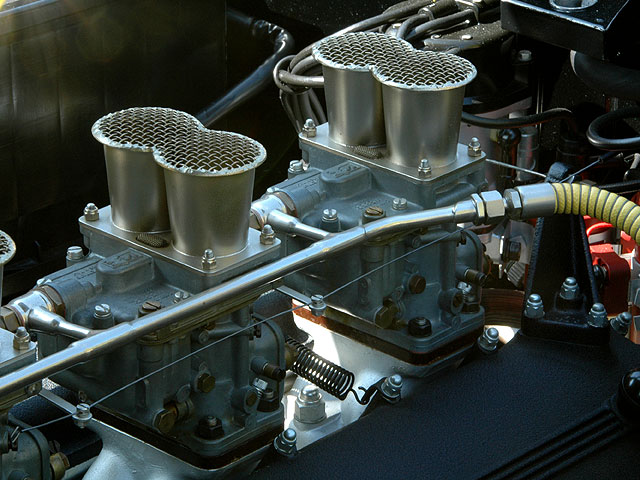 The smooth, woodrimmed wheel and glossy Bakelite gearknob are at the driver's command – it's all simple, stylish and no-nonsense. The badge and the 150+mph performance did the talking.

This car was delivered to a Spanish customer in early 1966. Coming to the US in the early 1970s, it was comprehensively restored to 'Platinum-level' in the late-80s. A regular competitor at the top American concours since then, only recently (the 2009 Cavallino Classic) it won another Platinum award.

It comes complete with tool-roll, alloy Cromodora wheels with three-eared spinners, and service manual in the original leather wallet.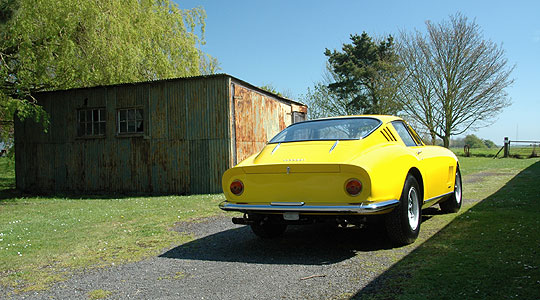 This alloy-bodied 1966 Ferrari 275 GTB carries an estimate of 800,000 - 900,000 euros and will be sold at the RM Auctions, in association with Sotheby's, Ferrari Leggenda e Passione sale on May 17 2009.

To see all Motor Car entries in the Classic Driver car database, please CLICK HERE.

Please CLICK HERE to see our preview of the forthcoming Maranello sale, and HERE to read our review of the RM 2008 Maranello sale.

Entry is strictly by catalogue only (70 euros, admits two to auction. Bidder registration costs 120 euros, admits two to auction, previews and reception).

Auction schedule

SALE:
May 17, 3:00 PM Motor cars
(viewing starts at 9:00 AM)

PREVIEW:
May 15, 2009 10:00 AM - 6:00 PM
May 16, 2009 10:00 AM - 6:00 PM
May 17, 2009 9:00 AM - 3:00 PM

COCKTAIL RECEPTION:
May 16, 2009 7:00 PM (by invitation only)

LOCATION:
Ferrari S.p.A.
Circuito di Fiorano
41042 Fiorano, Maranello, Italia


RM Auctions in association with Sotheby's
46a Carnaby Street
London
W1F 9PS
UK UK Telephone:

+44 (0)20 7851 7070

Fax:

+44 (0)20 7851 7079

North America Telephone:

+1 800 211 4371

Website: www.rmauctions.com Email:

[email protected]
Text: Steve Wakefield
Photos: Classic Driver
---
ClassicInside - The Classic Driver Newsletter
Free Subscription!