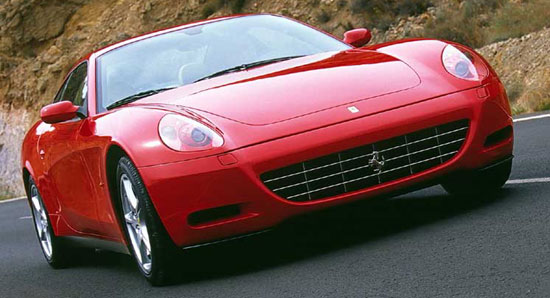 Ferrari and Maserati fans at this year's Goodwood Festival of Speed will be delighted to see and hear some glorious cars of the past and admire four current masterpieces from Modena and Maranello.
Ferrari

The latest 12-cylinder car from the Maranello stable, the four-seater Ferrari 612 Scaglietti, will be demonstrated in the Supercar run up Goodwood Hill. This 540 bhp example of Italian craftsmanship and engineering excellence will be seen in Rosso Corsa and will be driven up the hill on all three days.

The all-aluminium 612 Scaglietti with its outstandingly luxurious cabin can accommodate four adults in complete comfort. Powered by Ferrari's most advanced V-12 engine, it has a top speed of 199 mph and for the first time on a Ferrari, computerised electronic stability and traction control (CST).

A Ferrari 575M Maranello with Fiorano Handling pack will be on display on the Classic Cars magazine stand in the Exhibitors Area opposite Goodwood House. This car introduced the company's legendary F1 semi-automatic gearbox to the road-going Ferrari V-12 engine. Elegant Pininfarina styling and a 515 bhp engine combine to allow the car to achieve a 202 mph maximum speed. The car will appear at Goodwood in Grigio Titanio with Cuoio Naturale interior.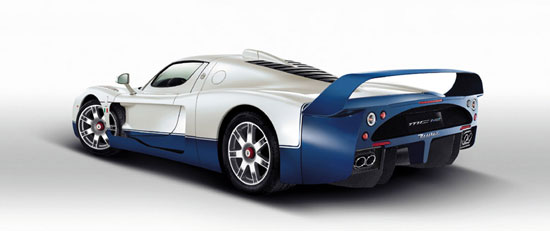 Maserati
37 years after the last victory for Maserati in international championship racing (1967, Cooper Maserati F1, South African Grand Prix), Maserati has designed a new road-going Grand Tourer from which a GT racing version has been created. A prototype version of the Maserati MC 12 will be on display in the Supercar Paddock, next to Goodwood House. Designed as a two-seater long-tail spider with a targa roof the car can exceed 205 mph at full throttle, sprinting from 0 to 62 mph in just 3.8 seconds.
The Maserati MC 12 prototype will be on static display in the Supercar paddock on Friday 25 June 2004 and then driven up Goodwood Hill on Saturday 26 June and Sunday 27 June 2004 in the Supercar run - the first time the car will have been seen in motion at a public event in Europe.
Powered by an impressive 630 hp six-litre mid-rear 65º V-12 it has a 41%-front and 59%-rear weight distribution. Highly advanced composites and alloys have enhanced its structural rigidity and kept its overall weight to a minimum. The MC 12's bodywork is entirely carbon fibre, while its stress-bearing chassis is made from a carbon fibre and Nomex honeycomb sandwich. Two aluminium sub-chassis support the ancillaries, help absorb bumps, and guarantee an excellent standard of safety.
Formula 1
The Ferrari Formula 1 Team will be represented by F1 test driver Luca Badoer, who will be driving a world championship winning car up Goodwood Hill. Fresh from their Grand Prix win at Indianapolis on Sunday 20 June 2004, the eighth this year and 175th in F1 racing, the Scuderia Ferrari is always a popular attraction at the Goodwood Festival of Speed.
Looking after the car will be Ferrari Corse Clienti Division. This Department was created by Ferrari following increasing demand from customers to purchase and drive Ferrari F1 cars.
Driving Timetable


| | | | |
| --- | --- | --- | --- |
| Car | Friday 25 June | Saturday 26 June | Sunday 27 June |
| Ferrari 612 Scaglietti | 1015 hrs | 1300 hrs | 1300 hrs |
| | | | |
| | 1445 hrs | | |
| Maserati MC 12 | Static Display | 1300 hrs | 1300 hrs |
| Formula 1 car | 1040 hrs | 1130 hrs | 1130 hrs |
Photos/Text; Ferrari Media