Ferrari 599XX Evolution: The best got better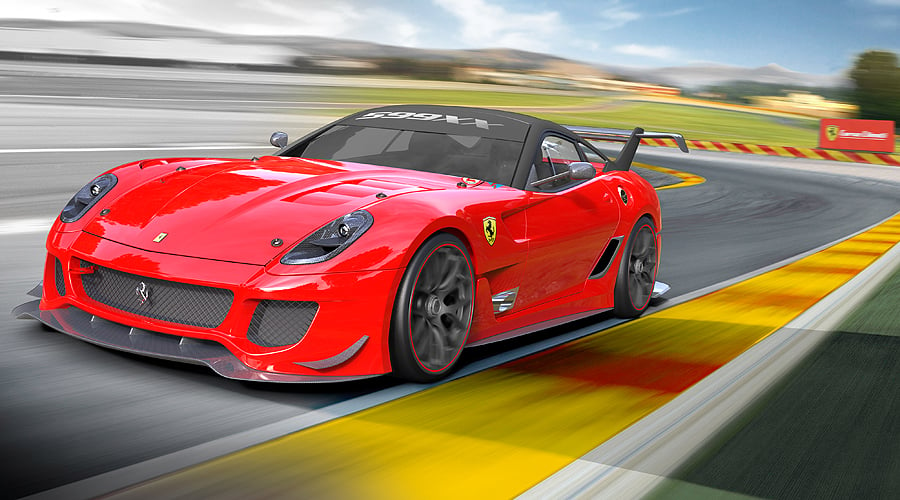 By way of contrast to the Tokyo Motor Show, Ferrari chose Bologna as the venue to launch an updated 599XX with even more performance.
The 2012-2013 version of what is often referred to as a 'research' (to discover future road car developments and measure the compatibility of these in an ultra-high-performance car driven by 'real world' owners) vehicle made its public debut at the Bologna Motor Show.
The principal changes involve a new active rear wing actuated automatically according to "specific parameters integrated with the car's other control functions (ESP, ABS, SCM and F1-Trac)," according to Ferrari. It incorporates a new aerodynamic concept called 'opening gap'.
The wing has two flaps which rotate electronically to adjust the downforce between the front and rear axles, in relation to vehicle speed and lateral and horizontal forces. The result is improved performance in cornering.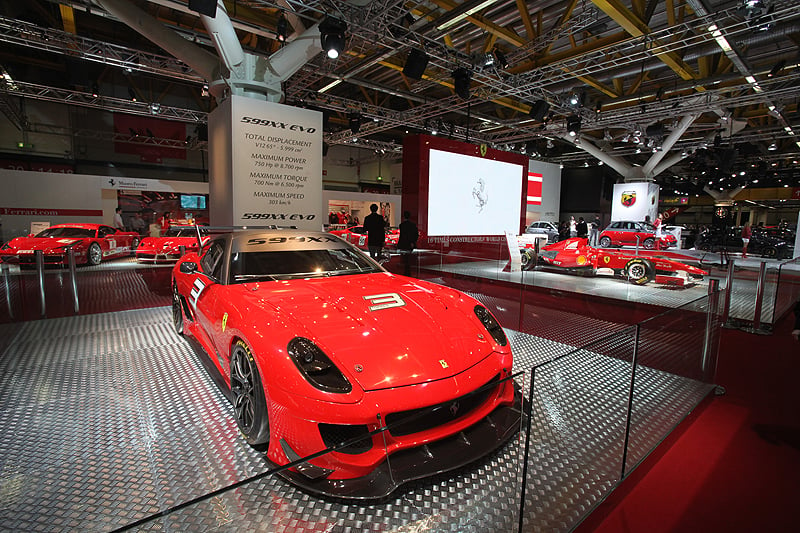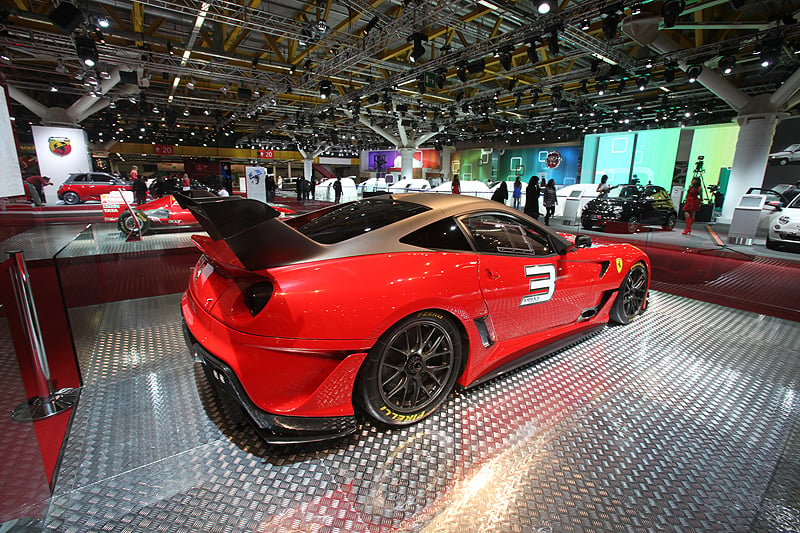 In addition, the latest Evolution models have side exhausts, more power and torque (now 750bhp/700Nm) and less weight (by 35kg).
The non-homologated, track-only cars are not eligible for racing and cannot be driven on the public road.
Text: Steve Wakefield
Photos: Ferrari