Ferrari 599 GTB Fiorano China Limited Edition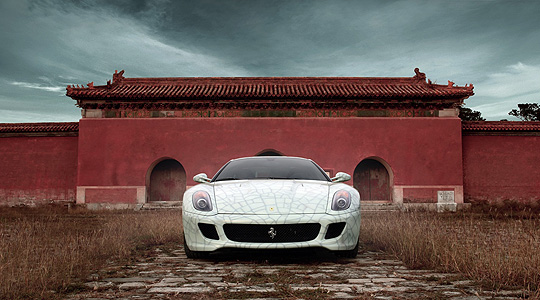 Ferrari has created a unique version of the 599 GTB, signed by Chinese artist Lu Hao. It follows the September announcement of a small series of 599 GTB Fiorano China Limited Edition models, of which fewer than a dozen will be made, all finished in two-tone Rosso Fuoco with a silver roof and characterised by Chinese design elements.
The unique, signed car will be auctioned on the 3rd of November at a 'Gala Auction Event' hosted by Ferrari in Beijing. It has more than a signature to set it apart from the rest, thanks to an exterior finish which draws inspiration from Ge Kiln porcelain of the Song Dynasty. We're told that artist Lu Hao blended traditional design elements with Ferrari's own styling to come up with this one-off car, using a coloured 'cracked' glaze pattern which shows clearly defined cracks etched to varying depths.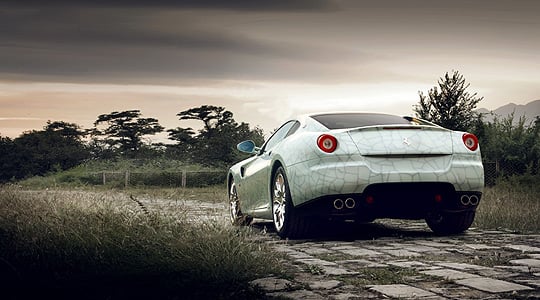 Only a few hundred pieces of genuine Ge Kiln porcelain exist today. It is characterised by a cracked glaze with the lustre of jade, said to symbolise 'the qualities of a true gentleman'. Lu Hao, who is responsible for the one-off car, is one of China's most successful contemporary artists and has exhibited his work around the world. He is also a Ferrari owner, so has a personal appreciation of the brand.

Part of the proceeds generated from the sale of this car will be used for an educational sponsor programme, to help young Chinese students in automotive engineering.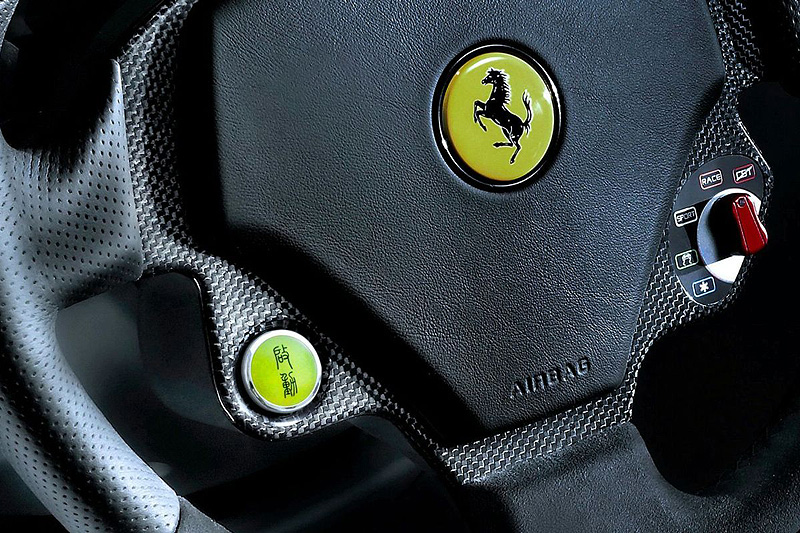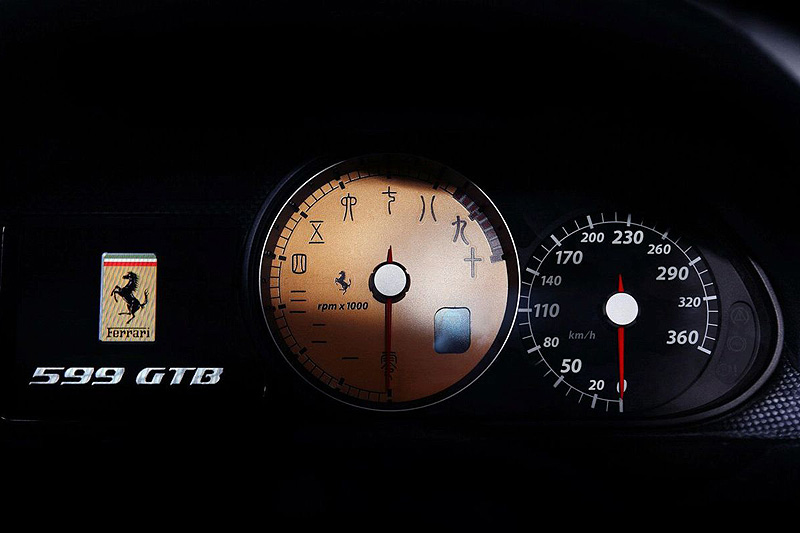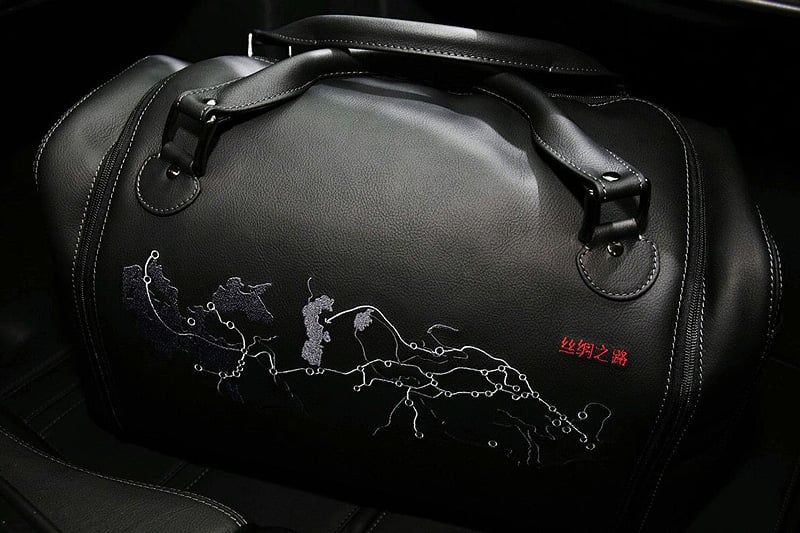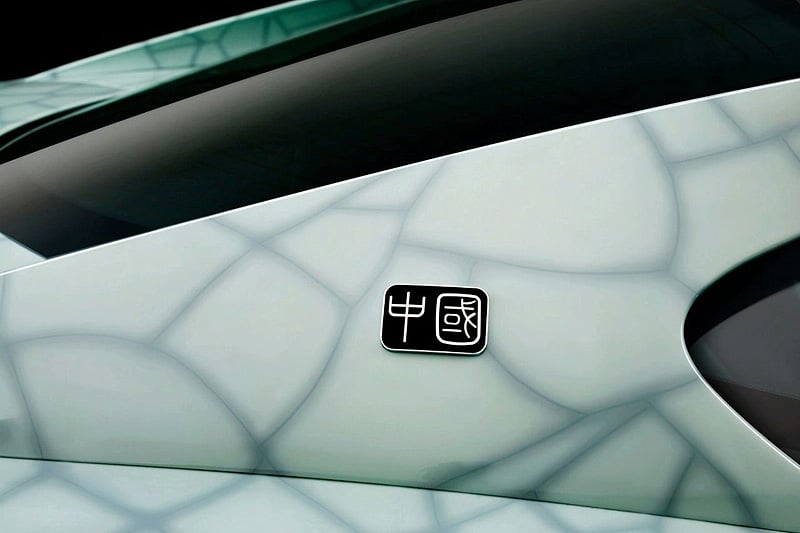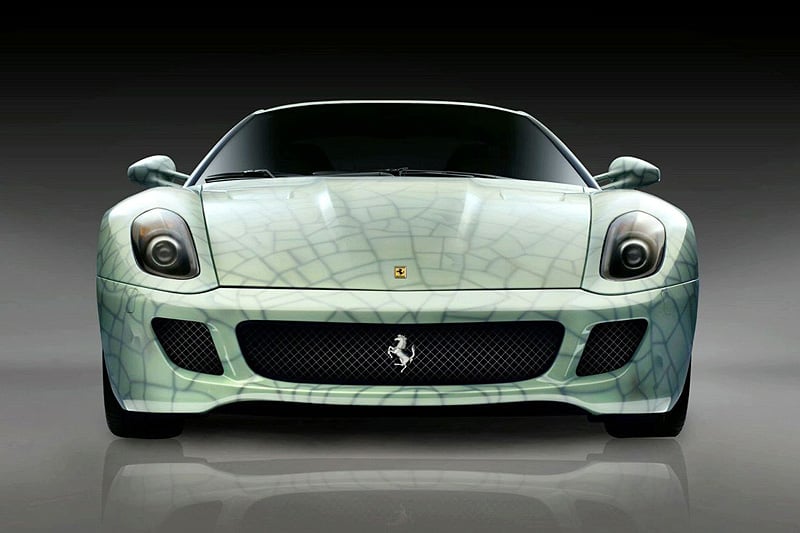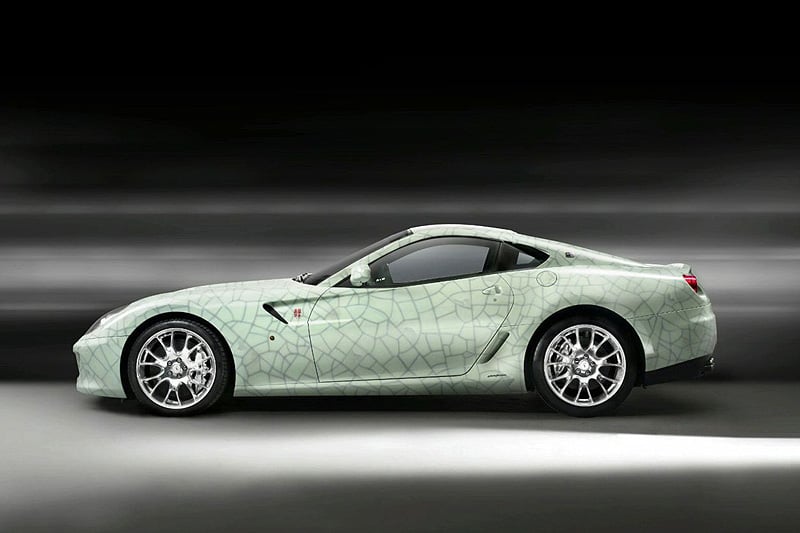 Text: Charis Whitcombe
Photos: Ferrari
---
ClassicInside - The Classic Driver Newsletter
Free Subscription!