Ferrari 575M Maranello winner of Robb Report Award 2003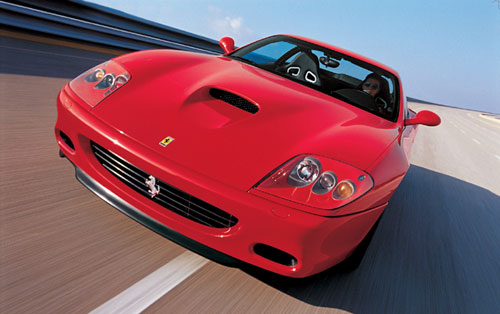 Robb Report, the US luxury lifestyle magazine, has named the Ferrari 575M Maranello as winner of the 'Sports Cars' category in its 15th annual 'Best of the Best' special issue, which hit news stands today, May 22.
Culminating a year's search for the luxury world's most extraordinary products and services, 'Best of the Best' features the premium-quality automobiles, boats, jewels, vacations, wines, spirits, cigars, fashion and other lavish items.
The Ferrari 575M Maranello has earned the honours enjoying 'an exclusivity usually reserved for treasures from past eras.' According to Robb Report Editor-at-Large Paul Dean, the 575M Maranello extends Ferrari's legacy 'a length or two ahead of any contemporary sports car reared for speed and exhilaration.' Recognized in the 'Best Sports Car' category were the BMW Alpina Roadster, Dodge Viper SRT-10 and Porsche 911 Targa.'
Text/Photo; Ferrari.