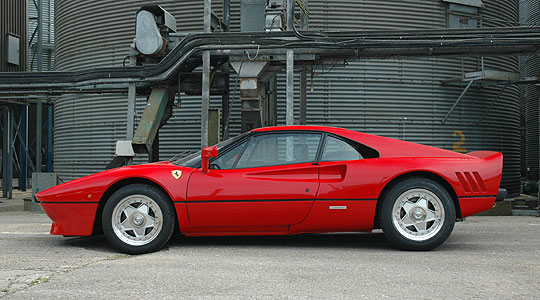 With less than three weeks to go before the RM 'Leggenda e Passione' auction - at Maranello on 20th May - Classic Driver was given an exclusive preview of one of the entries in the sale - a car with just over 1200 km 'on the clock', and of the type that started the mid-engined 'super-Ferrari' series that reached its pinnacle with the Enzo: a 1985 Ferrari 288 GTO.

Approaching the car it's easy to feel familiar with the shape, as it shares many styling cues with a contemporary model in the Ferrari range, the similarly Pininfarina-designed 308/328 series. However, take a closer look and the differences soon become apparent: the 100mm longer wheelbase, much wider front and rear wheel arches that cover 8" and 10" alloys, and extra vents that allow air in and out of an engine compartment housing a longitudinally-mounted 2855 cc 400 HP twin-turbo V8 with two Behr air-to-air intercoolers.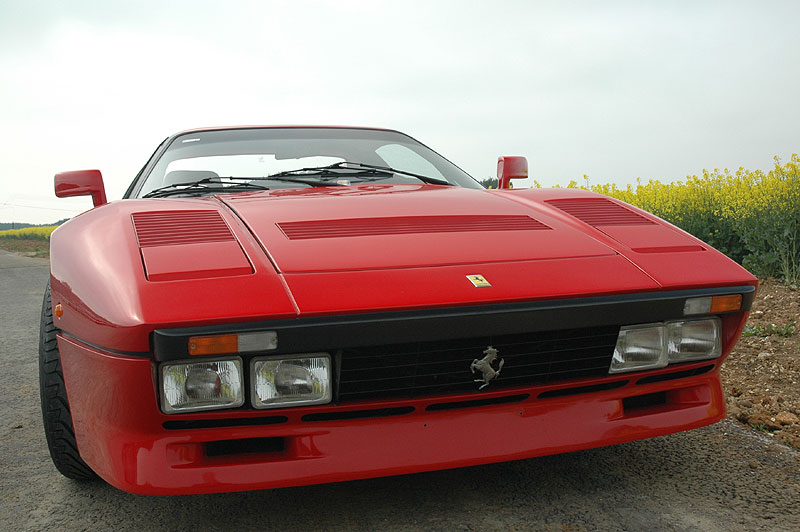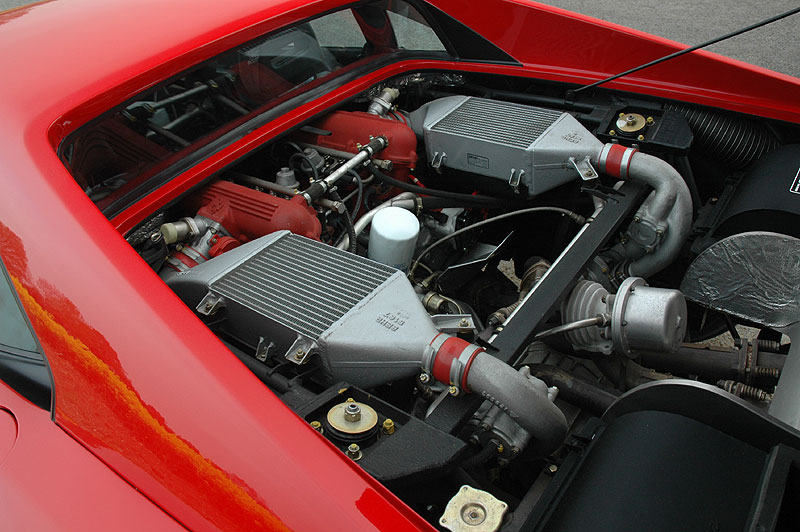 At the front the grille is dominated by four driving lights, and the rear of the car is wide and slatted, with a spoiler beautifully integrated into the aluminium and carbon-composite bodywork above the four circular lights. An imposing view to the many other cars overtaken by a 288 GTO in full flight. Inside the car, Ferrari's traditional black leather interior is enlivened in this example by bright red cloth inserts (most cars were all-black), and the rifle-bolt gearchange gate houses a tall wand of a gearlever, a nod (like the three slats on the rear wheel arches) to its namesake, produced a little over twenty years earlier.

'GTO', three little letters signifying a car meant for the track, a homologation special designed to get round contemporary regulations and give Ferrari's customers the very best tool for competition. Intended as an FIA Group B contender, of which 200 examples had to be made, the 288 GTO never had the on-track success of its 1960s' ancestor, but it was far more popular; production ending after some 270 cars were delivered to eager collectors worldwide.




RM's red example (the other in the auction is a yellow 'prototipo') was a European-spec car originally delivered to the Ferrari dealer in Toronto, Canada, for his own collection. Following his death in 1994, the car remained dormant in his estate. Having covered just over 1200 km in its 22-year life, the car is catalogued as understood to being in 'top condition', and looked superb, just prior its shipment to Italy for the Sale.

The engine started on the button (yes, there is a black rubberised starter), and the Ferrari driving position of reclined seat and shallow-raked steering wheel is typical of the period - unusual for those used to modern supercars, yet comfortable with a little adaptation. A lightish clutch and positive gear change would mean long country drives or track work becoming a real joy, but you're not probably going to use this to go to work or on holiday - it's a (very) special occasion machine.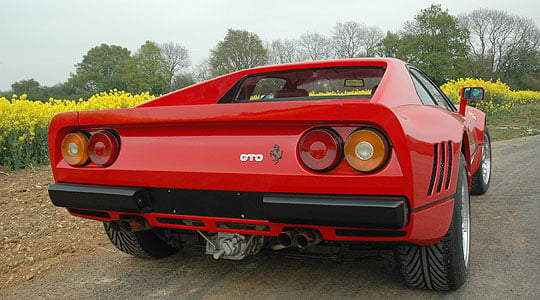 Just like a modern day Enzo but - to borrow a quote from a specialist classic car magazine - it 'looks a million dollars, costs a third of that'. With Enzo values approaching $1.25m and this car's estimate of EUR 325,000 - EUR 375,000 (or around $480,000), it's a handy yardstick and not so far wrong today.

And unlike the F40, of which nearly 1,300 were produced, it's a genuinely low-production model that looks much better than an F50.With its ability to spin tyres at over 100 mph, it can also offer blistering performance that still excites today.

Like the later Enzo, the 288 GTO embodied many technical innovations from contemporary F1 (it was launched in 1984, the era of 650+ HP turbo cars), and at the time - and later - became a favourite road car of the Scuderia's drivers such as Alboreto, Schumacher and Irvine. If it's exciting for them to drive, how good can it be for the rest of us?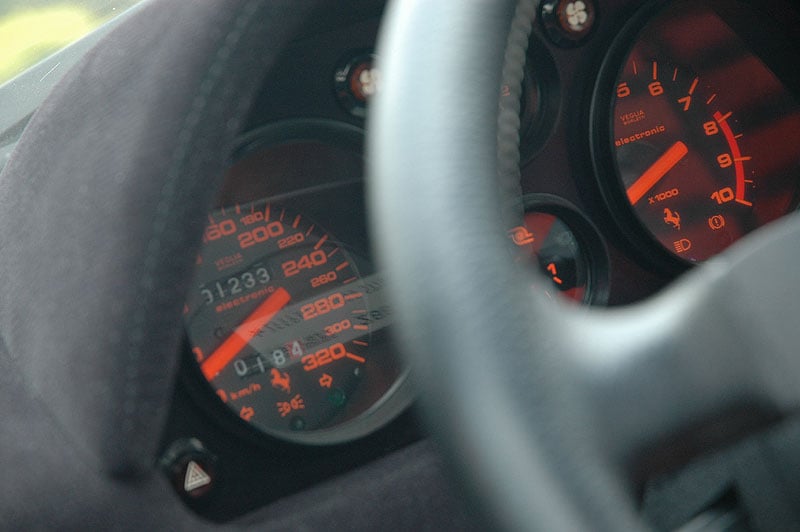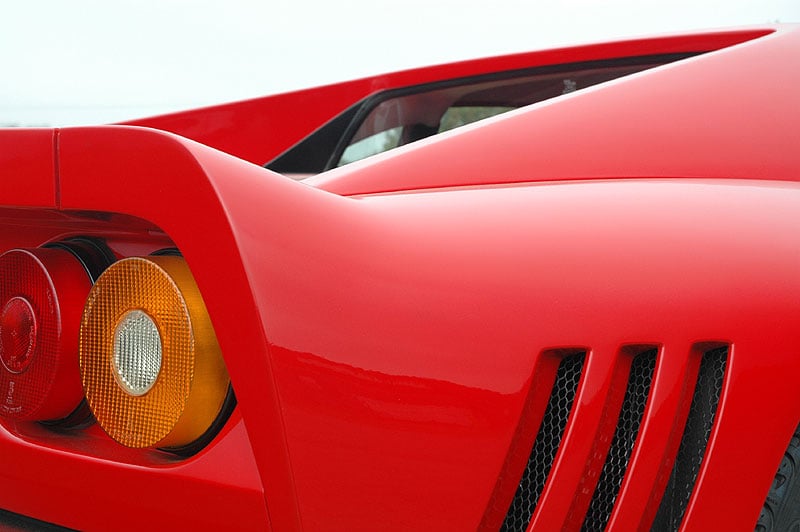 Like all cars in the Maranello sale, the car comes with the Certificate of Authenticity issued by Ferrari Classiche. For further details on the car please CLICK HERE.

To see a full lotlisting of entries to the May 20th 'Leggenda e Passione' auction please CLICK HERE.

To see all the entries to the May 20th 'Leggenda e Passione' auction in the Classic Driver car database please CLICK HERE.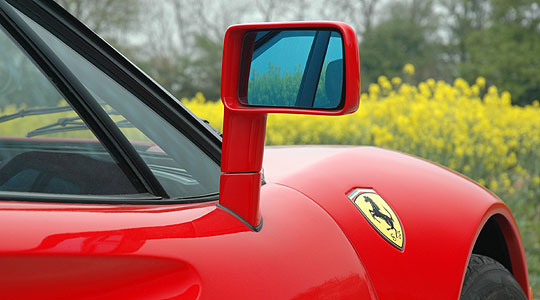 Auction Schedule

SALE
May 20, 2007 - 1:00 pm - 5:00 pm
1:00 pm Memorabilia
3:00 pm Automobiles

PREVIEW
May 18, 2007 - 10:00 am - 6:00 pm
May 19, 2007 - 10:00 am - 6:00 pm
May 20, 2007 - 9:00 am - 1:00 pm

Admission to this event requires the purchase of an official auction catalogue available for EUR 65 (plus S&H). The catalogue admits two and must be presented at the entrance to the sale to be granted entry.

RM Auctions in association with Sotheby's
34-35 New Bond Street
London W1A 2AA
UK Telephone during Sale:

+39 0536 193 5019

UK Telephone:

+44 (0)207 293 6336

Fax:

+44 (0)207 293 6337

North America Telephone:

+1 519 352 45 75

Website: www.rmauctions.com Email:

[email protected]

.
Text: Steve Wakefield
Photos: Classic Driver - Strictly Copyright
---
ClassicInside - The Classic Driver Newsletter
Free Subscription!