Ferrari 250 GTO 40th Anniversary - Burgundy 2002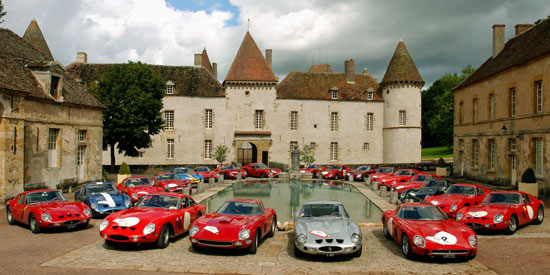 When even the legendary Goodwood Revival race meeting takes second stage to another event, the occasion must be something really special. Last week, in Burgundy, saw the 40th anniversary of Ferrari's most celebrated model, the 250 GTO, and 23 examples met up again for a week of touring, racing and generally celebrating the glorious life of the best ever road-racing car.
Organised by US owners Paul Papparlado and Peter G. Sachs, the event was co-sponsored by champagne house Moët & Chandon. This ensured not only an adequate supply of fine wines, but also a touring background of the beautiful Champagne region of eastern France. With some of its finest competition results being achieved in the country, at Le Mans, Monthlery and the Tour de France, it was fitting that France should be chosen for this unique occasion.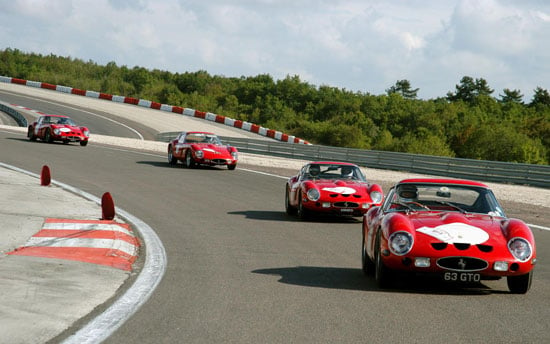 The story behind the GTO is a well known one, and Tony Dron's Classic Car of the Week article will give you all the facts, as well as some personal driving experiences. They only made 39, (3 with 4-litre motors), and, as we all know, when for sale command a heavy premium over just about anything else, short of pre-war Mercedes GP cars. Last week the cars were to be driven, and enjoyed, as they should be; on the open road as well as the Dijon-Prenois rollercoaster racing circuit.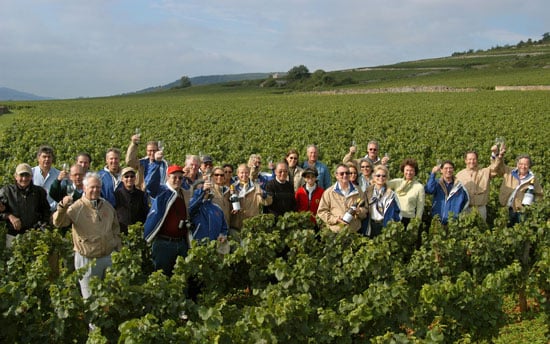 Starting in Château de Gilly, near Dijon on Monday 9th September, the week's programme was enhanced by the presence of many former owners and racers including Jack Sears (Maranello Concessionaires team) and Jean Guichet, the legendary French star of Le Mans and the TDF. In addition former Ferrari F1 drivers such as Alain Prost and Jacky Ickx were on hand to join in the fun. Most of the cars were Ferrari Rosso Corsa however it was nice to see the original metallic blue/white NART colour scheme present, as well as silver and the seminal Maranello Concessionaires red/Cambridge light blue of Sir Anthony Bamford's 1964 model (on display at Goodwood, but not competing).
The week's festivities closed on the Friday, with a Dom Pérignon gala dinner at Château de Gilly and by all accounts the week was a great success.
The GTO legend lives on.
The cars and owners present -
| | |
| --- | --- |
| Chassis number | Owner |
| 3387 GT | Bernard Carl USA |
| 3413 GT | Gregory Whitten USA |
| 3445 GT | Yoshiho Matsuda JAP |
| 3451 GT | Lawrence Stroll CDN |
| 3527 GT | Stephen Pilkington GB |
| 3607 GT | S. Robson Walton USA |
| 3705 GT | Ed M. Davies USA |
| 3729 GT | Jon Shirley USA |
| 3757 GT | Nick Mason GB |
| 3767 GT | Anthony P. Bamford GB |
| 3809 GT | Hartmut Ibing D |
| 3909 GT | John McCaw USA |
| 3943 GT | Tom Price USA |
| 4091 GT | Peter G. Sachs USA |
| 4115 GT | Paul Vestey GB |
| 4219 GT | Brandon Wang HK |
| 4293 GT | William E. Connor HK |
| 4399 GT | Anthony P. Bamford GB |
| 4561 SA | Carlo Vögele CH |
| 4713 SA | Anthony W. Wang USA |
| 5111 GT | P. Paul Pappalardo USA |
| 5573 GT | Pierre Bardinon F |
| 5575 GT | Carlos Hank Rhon MEX |
Review by:Steve Wakefield
Photographs copyright:Moët & Chandon