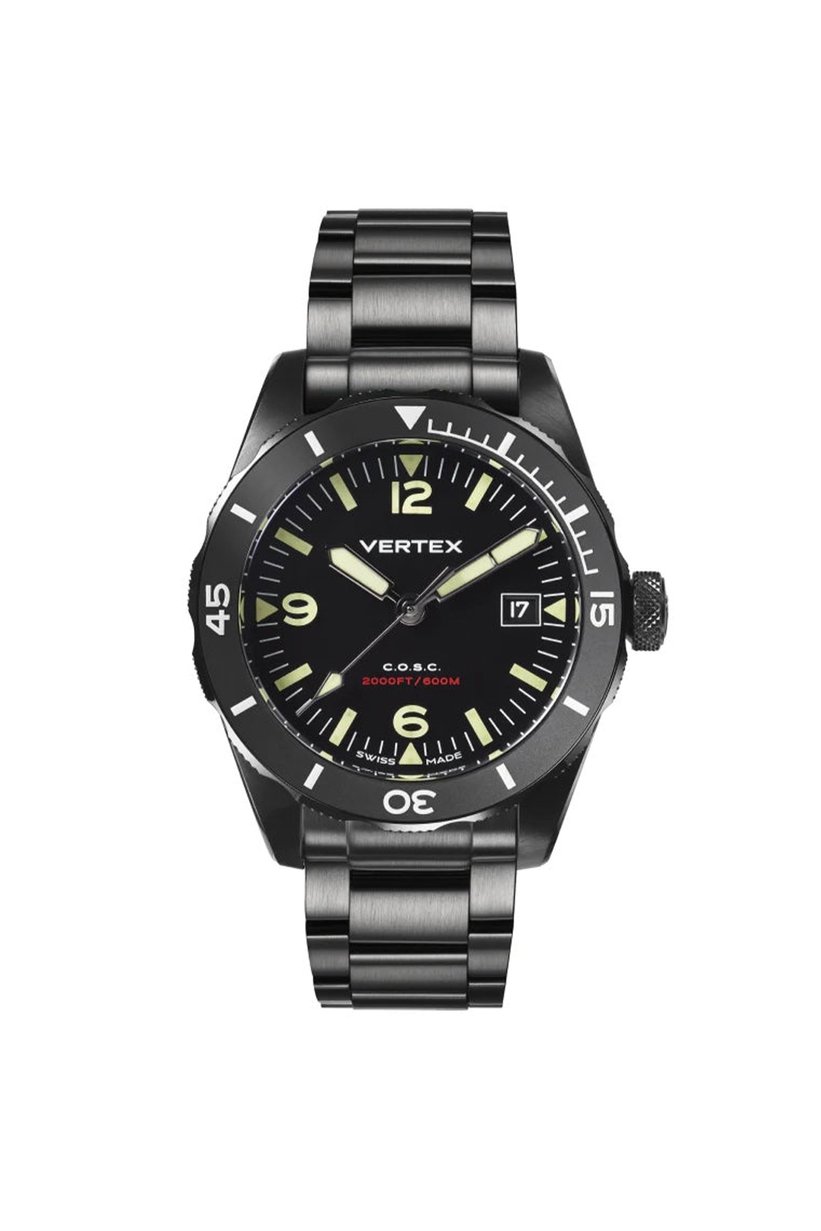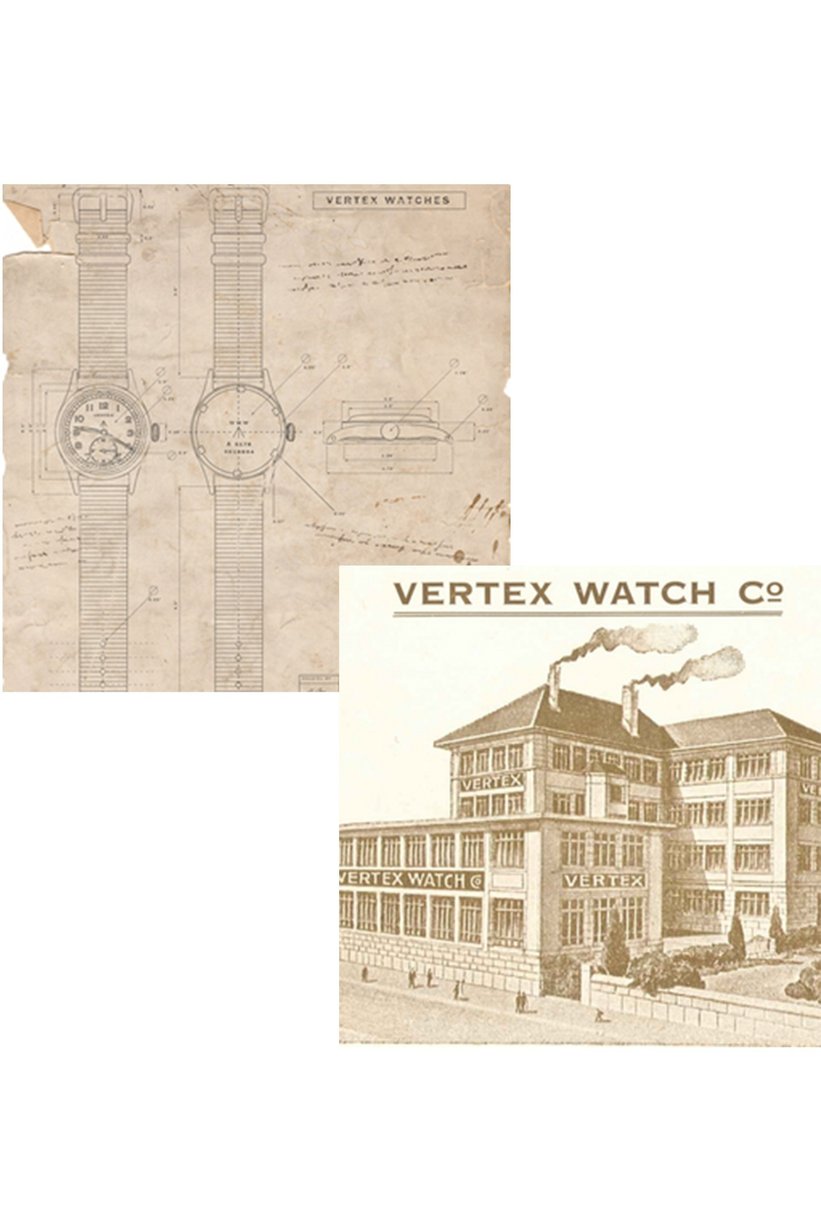 Whether you're a connoisseur of watches or see them simply as a way to leave your phone in your pocket, it's difficult to ignore the appeal of a well-made timepiece. Vertex Watches have a history that spans over 100 years, which started when founder Claude Lyons borrowed £1,000 from his father-in-law in 1912 to set up the company.
Throughout the decades that followed, Vertex became a hallmark for precision and reliability, creating watches for the British military in 1941 that were specifically designed to withstand the harsh conditions and intense fighting. The simplistic and utilitarian design born from this era has been carried through to the Vertex watches you see today, the company having been resurrected in 2015 by Lyons' great-grandson, Don Cochrane. This new collection of watches combines the brand's military background with sophisticated leathers and materials to make the perfect everyday timepiece for your wrist.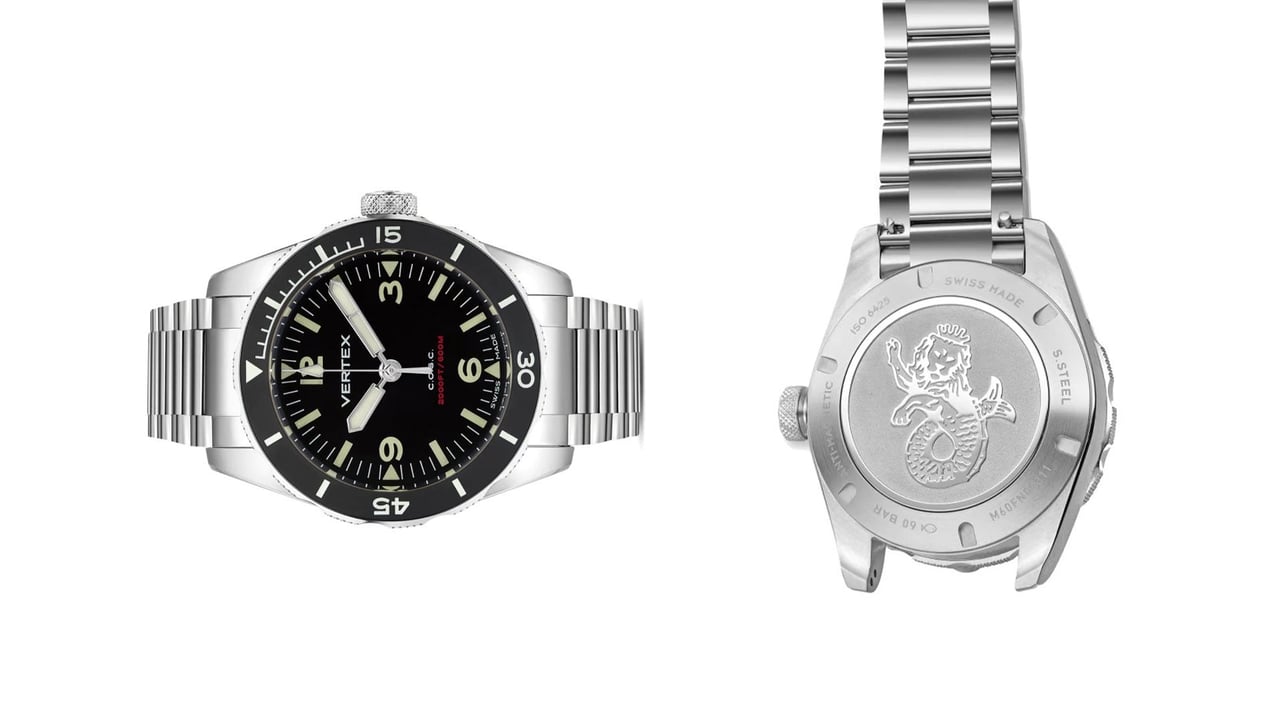 If we had to choose just one, we'd go with the M60 AquaLion Date Edition, a fantastic watch that is based on the Vertex dive watches of the 1950s and 60s. It represents the very best of today's technology encased in a beautifully timeless aesthetic.
We are delighted to welcome Vertex Watches to the CD Shop, where we currently have a number of stunning models available to order online.