Norman Dewis and David Gandy talk suits and sports cars on Savile Row
Ahead of his emotional appearance on the new-look series of Top Gear last weekend, Norman Dewis OBE sought some friendly style advice from model David Gandy – a man who has plenty of reciprocal respect for the former Jaguar test-driver...
Trading tips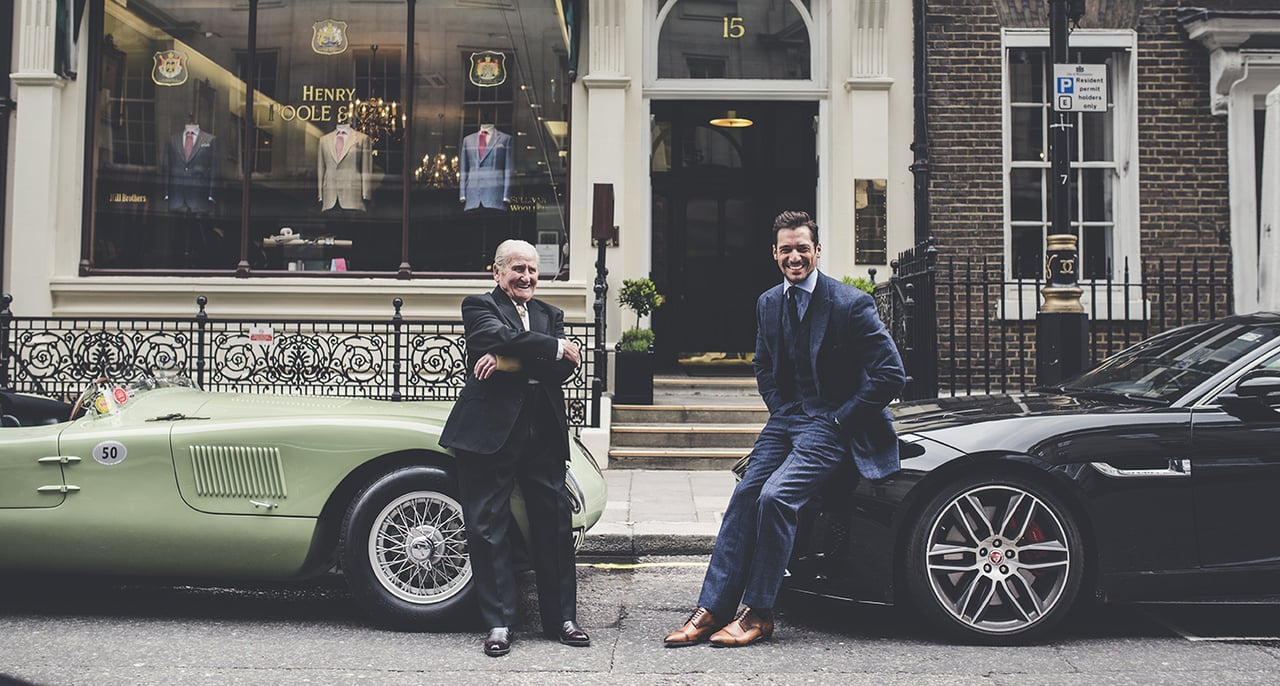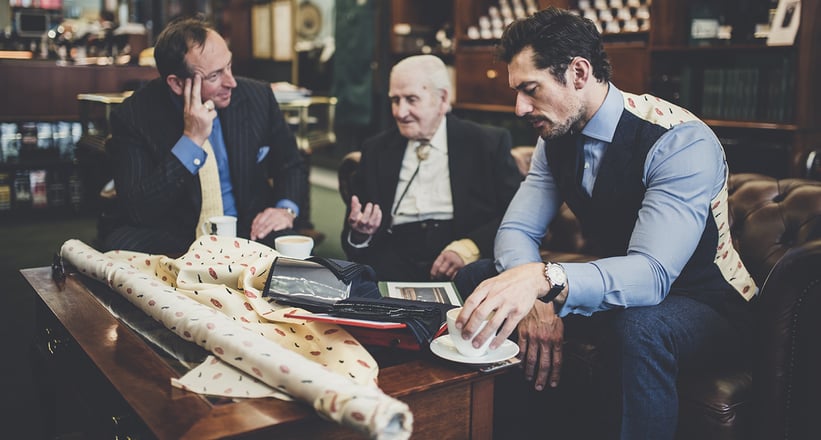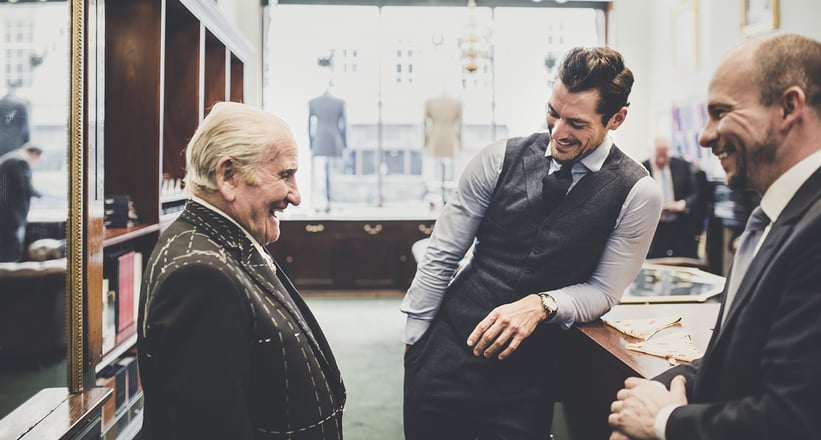 The pair was joined at Henry Poole & Co. tailors on Savile Row by a beautiful lime-green example of the Jaguar C-type, which Dewis played a crucial role in developing. His appearance on Top Gear concerned his famous overnight drive from Coventry to Geneva to deliver an E-type to Jaguar's stand at the 1961 Geneva Motor Show, which was replicated by one of the presenters with the new F-type SVR. "I left Coventry at 7.45pm for a 10pm crossing from Dover," recalls Dewis. "I arrived in Geneva just in time for a 10am press conference the following morning, and Sir William Lyons looked at his watch and simply said 'I knew you'd make it.'" Jaguar ambassador David Gandy, whose genuine enthusiasm for both the brand and classic cars in general is palpable, clearly enjoyed listening to Dewis' anecdotes and offering sartorial advice for his moment in the spotlight. We're sure he quietly picked up a few tips for the drive home, too.
Photos: Jaguar