Embark on a world tour with classic cases from Bertoni
Since 1949, the Bertoni family has manufactured elegant leather luggage in Varese, Italy. The current 'heritage collection' now, very creatively, combines the classic look with modern patterns...
Italian luggage, Indian pattern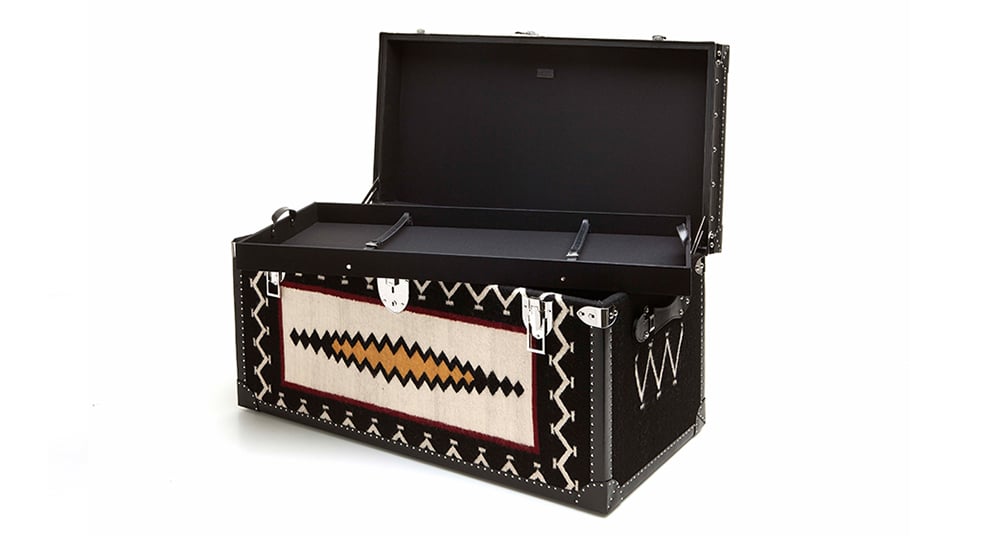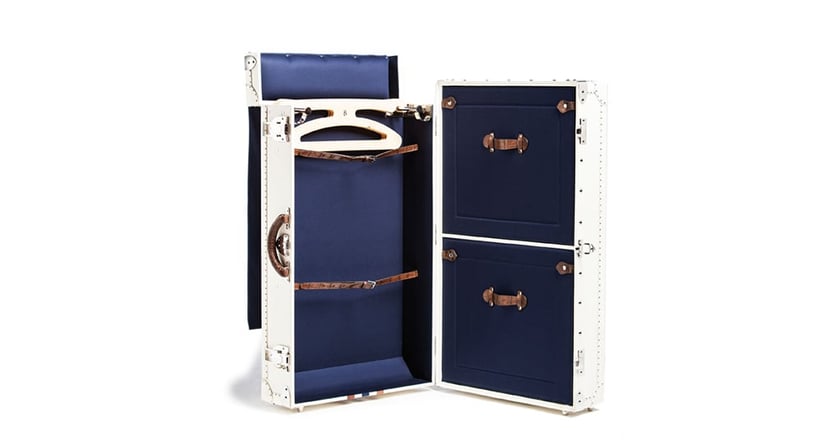 Leather trunks might not be the most practical form of luggage, but rarely can you transport your belongings around the world more stylishly. The Italian luggage brand has now reinterpreted its most elegant suitcases with a range of stripes, Navajo motifs, and intriguing colour splatter designs – the latter known simply as "edgy art".