H&H Classic Auctions next sale to be held on 10th December will feature four vehicles with famous provenance. Ex-Royal Household 1950 Daimler DB18 and 1978 Range Rover, David Beckham's 1996 BMW M3 Evolution Convertible and the ex Mikkola/Hertz 1984/5 Audi Sport Quattro.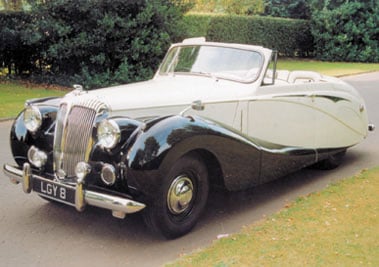 1950 DAIMLER DB18 SPECIAL COUPE CONVERTIBLE
One of only six ever produced and delivered new in September 1950 to King George VI. Previous owners include the entertainer Max Bygraves This vehicle has been professionally restored by Hoopers at a cost of over £80,000.
Estimate £90,000 - 110,000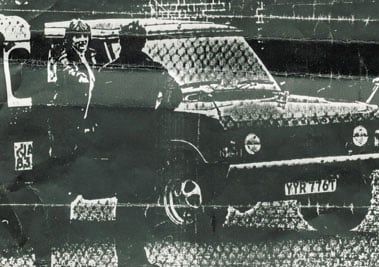 1978 RANGE ROVER ESTATE
First registered to The Royal Mews, Buckingham Palace and used by Lady Diana Spencer. A photocopy in the history file shows the late Princess with the car.
Estimate £Refer Dept.


1996 BMW M3 EVOLUTION CONVERTIBLE
First owned by David Beckham during his time at Manchester United FC and still retains his personalized plate P10 DRB. A copy of the original bill of sale is included in the history file.
Estimate £18,000 - 20,000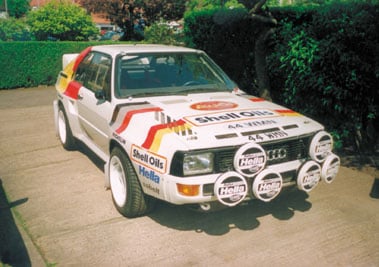 1984/5 AUDI SPORT QUATTRO 'EX WORKS' COUPE
The ex Mikkola/Hertz winner and a record holder. Featured in many books, magazines and even a jigsaw puzzle!
Estimate £90,000 - 110,000



These will be joined by our usual selection of 80 plus cars to include:
1971 Ford Mustang 302 Convertible - Fully prepared for the Inca Trail. Estimate £3,000 - 4,000
1934 Raleigh Safety Seven Open Tourer - Same family ownership since 1946. Estimate £7,000 - 9,000
1937 Riley 12/4 Lynx Sprite 4 Seat Open Tourer - Many years in the Totnes Museum. Estimate £34,000 - 38,000
1926 Rolls-Royce Phantom I Open Tourer - Present owner over 14 years and in lovely order. Estimate £26,000 - 30,000
1927 Rolls-Royce Phantom I Open Tourer - Rebuilt in the early 1990s as an open tourer. Estimate £24,000 - 28,000
The Motorcycle sale will also be held on the same day and over 300 lots of wonderful automobilia will be sold on the 9th December. If any further information or photographs are required please do not hesitate to contact the auctioneers. Please note this will be their 10th Anniversary auction.
Classic Driver are delighted to announce that all the motor-car lots for the December 9/10 Auction are to included in their car database. Click HERE to check on the latest lotlist - which is constantly being updated. Also for the very latest news visit www.classic-auctions.com.
H&H Classic Auctions Ltd,
Whitegate Farm,
Hatton Lane,
Hatton, Cheshire, WA4 4BZ

Telephone: +44(0)1925 730630
Fax: +44(0)1925 730830