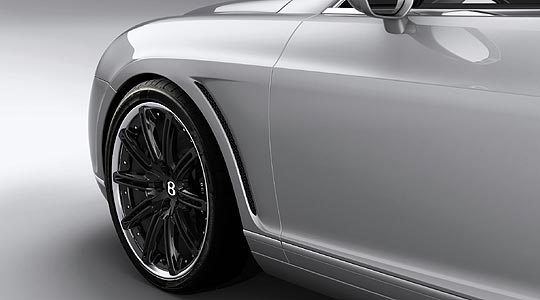 Among the new accessories from Bentley are the sleek but striking 'Vented Wings', styled by Bentley's head of exterior design, Raul Pires, for the Bentley Continental GT and GTC. The vents, cut into a newly tooled wing panel to the rear of the front wheel arch, aim to enhance the Continental's already dashing, sporty lines.
On a more practical note (well, sort of) are the hide child seats to match your car's interior – including, where appropriate, the same piping, fluting and hand-stitching. To take things a step (even) further, your child's name can be embroidered on the seat back beneath the Bentley Wings. An heirloom to treasure, I would think.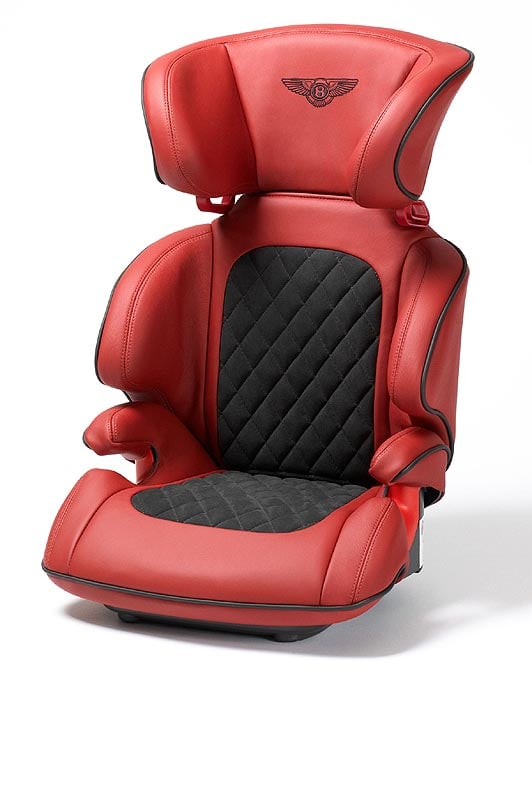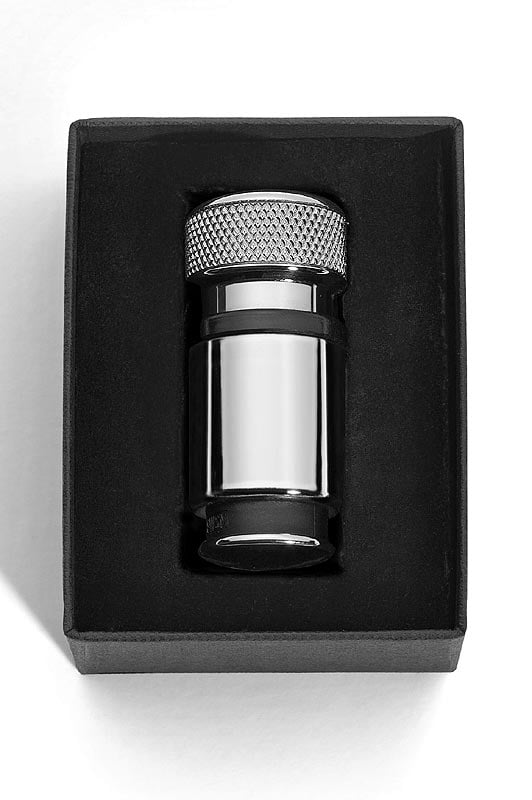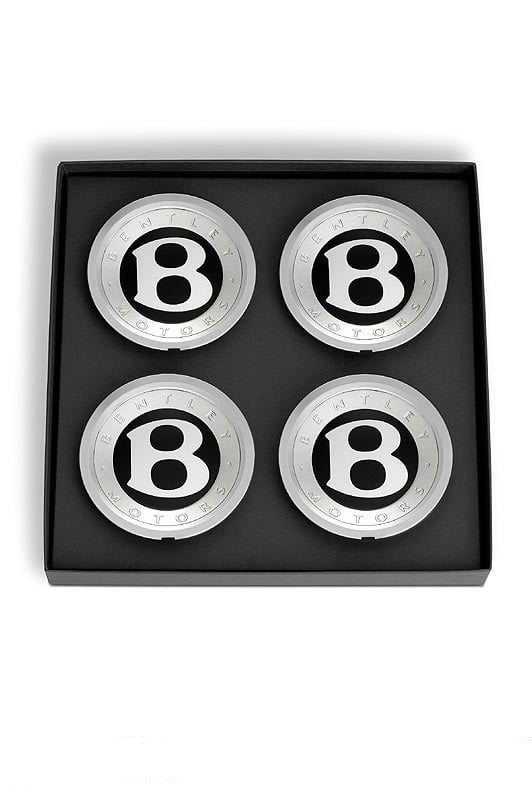 Then there are Bentley's branded car covers, now available for the Continental Supersports and Series 51 GT and GTC models. And an updated Bentley 'Jewelled Torch' with its powerful LED spot beam, popular with Bentley drivers since its launch in 2004 but now with the Bentley 'B' lasered into the lens – and Bentley's characteristic knurling around the beam adjustment bezel.
Finally, Bentley's new self-levelling wheel badges for the Arnage, Azure, Brooklands and Continental. The badges fit into the centre of the wheel and remain completely level, at speeds up to – we're told – 70mph. Bit of a giveaway for the traffic police, that one, eh?
Text: Charis Whitcombe
Photos: Bentley

---
ClassicInside - The Classic Driver Newsletter
Free Subscription!