English victory on Rallye Costa a Costa - Spain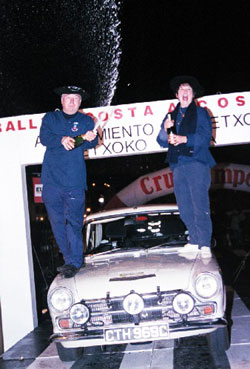 Another year on, the classic winter event proved to be the best one yet, with an intensive competetition right up until the end of the rally. No one knew who would cross the finishing line first.




This year, unlike previous years, snowstorms had seriously threatened the timekeeping and running of the event, however in the end all those hard winter conditions did not cause too many problems and ultimately became and intrinsic part of the event.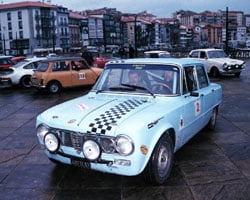 Final victory went to the British crew of Mike and Margaret Abram with their Ford Cortina, followed by a tie for the second place between Castor Ortega and Javier Urda from Vizcaya, with an Alfa Gulia, and the Catalans Miguel Angel Roselló and Antonio Puig with their Triumph GT6. The Alfa just gaining second spot by virtue of having fewer cylinders!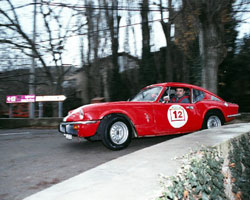 The "Costa a Costa" challenge started in the Mediterranean coast at Sitges and ended at the Cantabrian coast of Getxo, having crossed high mountains with unforgettable scenery, visited typical villages and run through valleys. It has left unforgatteble memories for everyone who participated in the event.