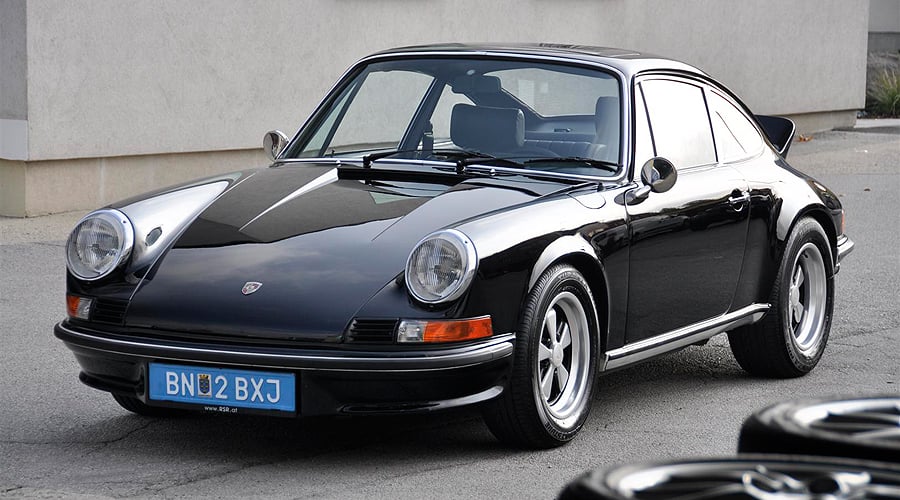 The 2.7 Carrera RS – instantly recognised as a true 'driver's car' – represented the ultimate, perfected peak of the original Porsche sports coupé concept, in that golden era before the motor industry was forced to bow to the ever-increasing pressures of passenger safety, emissions reduction and all that legislative jazz.
The RS stands for Rennsport – or 'racing sports' model – and, despite being a road car, the 911 Carrera RS was launched for the 1973 model year with competition very much in mind. When the new three-litre engine limit in international sportscar racing ruled the magnificent 917 obsolete, Porsche looked to its production 911 to help it maintain a winning presence in European GT racing. The Carrera RS was the result – and it was destined to become an all-time classic. It's not that often that an original, early car, with full history and documentation, comes onto the market. And when it does, it commands a premium price. So don't be too surprised to see a price tag of over £200,000 for this left-hand drive example offered by Dr. Georg Konradsheim of Austria via the Classic Driver Marketplace.
For a direct link to the advert, click here. Or you can see the dealer's full inventory in the Classic Driver Marketplace.
Text: Charis Whitcombe
Photos: Dr. Georg Konradsheim