Yes, Ferrari had introduced the 365 GT4 Berlinetta Boxer a couple of years earlier but, when it came out, Lamborghini's take on 1970s mid-engined supercars was almost out of this world. Having a NACA duct, boxey periscopo intakes and origami-inspired bodywork, the LP400 pre-dated Star Wars stormtrooper design cues by three years.
With the LP400S, Lamborghini introduced wide, 'cotton reel' wheels with corresponding glassfibre wheel-arch extensions. The following LP500S version added a now 4.8-litre V12 producing over 370bhp. The famous, arrow-shaped wing was introduced as an option in the LP400S model and carried over to the end of the range for that full-on, macho look.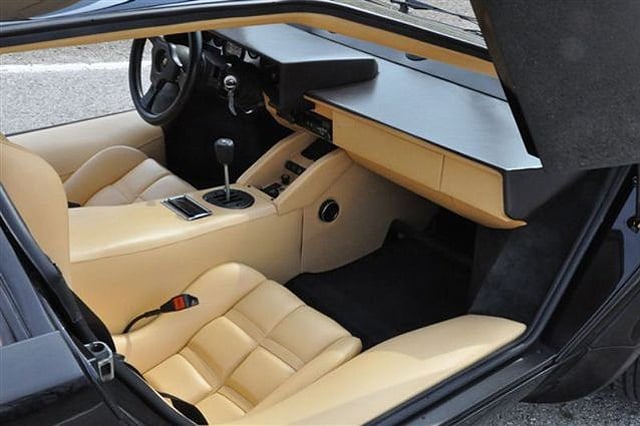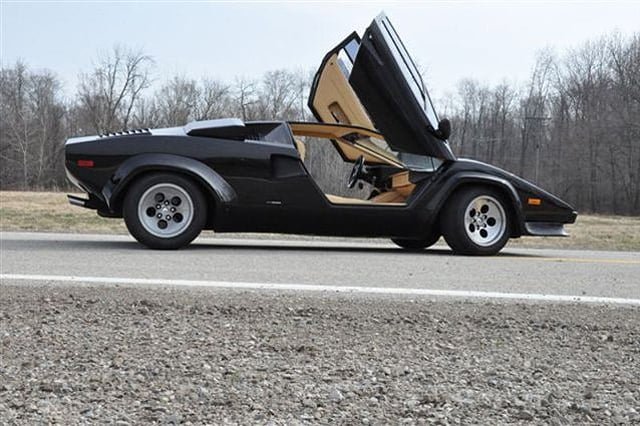 The example you see here, on sale at European Vintage Car Co. in Arizona, is a very original black with beige hide LP500S. Wingless, the angular coupé looks as fresh now as it did nearly 30 years ago. It benefits from a "magnificent" re-paint but, amazingly, still has its original, well-patinated interior. It is to European specification.
For further information on this car, please click here.

Photos: European Vintage Car Co.