Ecurie Ecosse at the Nurburgring 24 Hours 2002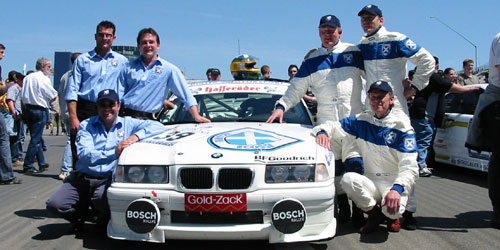 The newly relaunched Ecurie Ecosse carried home a trophy from the Nurburgring 24 Hours, despite mechanical problems in the early stages of the race which dropped them almost to the bottom of the 180-strong grid.
After just four hours of racing, a high-tensile bolt holding the differential to the body of the Ecurie Ecosse BMW M3 failed, costing the team a full hour in the pits – and putting them 75 miles behind. But over the next 19 hours, drivers Ian Donaldson, Gregor Fisken and Classic Driver's own Tony Dron fought heroically to take back more than 150 places and achieve a top twenty finish – and third in class.
"The organisers tell us that 130,000 spectators came to watch the race," said Gregor Fisken, "Plus there were 12 hours of live television across Europe. It was a high-profile relaunch of the legendary Ecurie Ecosse and we couldn't let our early misfortunes rule the outcome of the race. Against all the odds the team fought back to take home a trophy. And this is just the start for the relaunched Ecurie Ecosse."
Editor's note:You may wish to visit the following websites -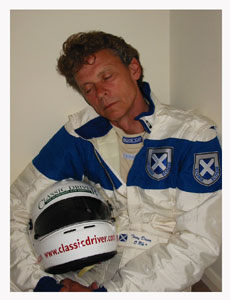 All photographs copyright - reproduction strictly forbidden